Why A Tulamama Teether Is The Preferred Choice For Moms And Babies:

Tulamama's Silicone Teethers Are Safe For Babies To Love And Chew!
Each Tulamama teether is:
made of the highest quality food-grade silicone – which incidentally is the same kind of silicone that pacifiers and bottle nipples are made of. You can, therefore, rest assured that our soft and chewy silicone teethers are safe for your little baby to chew to his/her heart's content.
they are soft and bendable and just the right texture to soothe those painful gums.
entirely made of food-grade silicone. There are no gels, waters or any other unknowables.
they are made in an FDA approved facility, where US and International Baby Safety guidelines and standards are strictly adhered to.
made with silicone that is non-toxic, non-porous, BPA Free, and free of all other bad stuff like phthalates, cadmium or lead.

approved by California Prop 65, the CPSC, Australian, Canadian and European authorities for baby safety.

There are no loose parts. Our teethers are made out of a mold so there are no extras that are added, and which can potentially come loose later.
Tulamama's Teethers Are Perfect For Little Hands
All our teethers are made with little grips on the back and a hole in the middle, for four reasons:
your baby can easily hold the teether, and there is less chance of it falling out of his/her hands because they'll have an easier grip;
those little grips on the back make handling the teether a little easier for little hands. But more importantly;
the textures and patterned bumps are very soothing to painful, irritated, itchy gums.
your teether can easily attach to a pacifier clip, which means it will always be within easy access for your baby.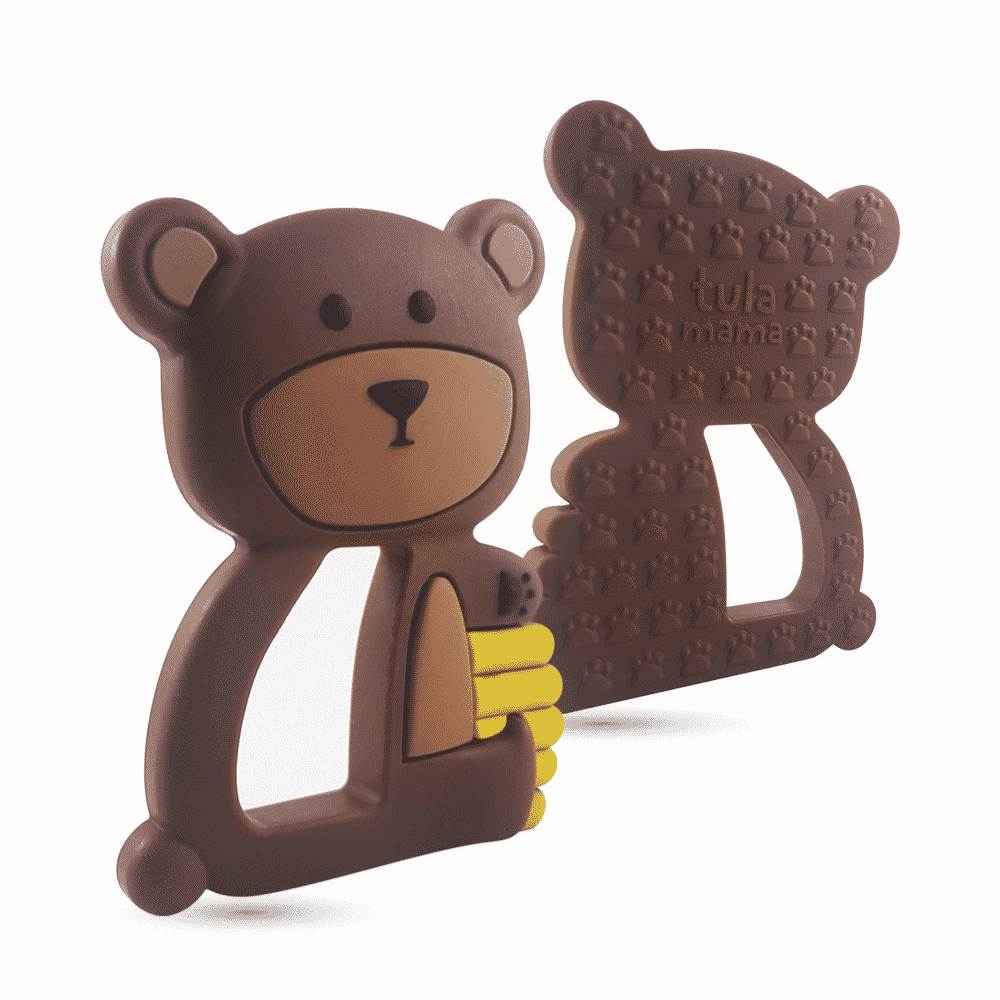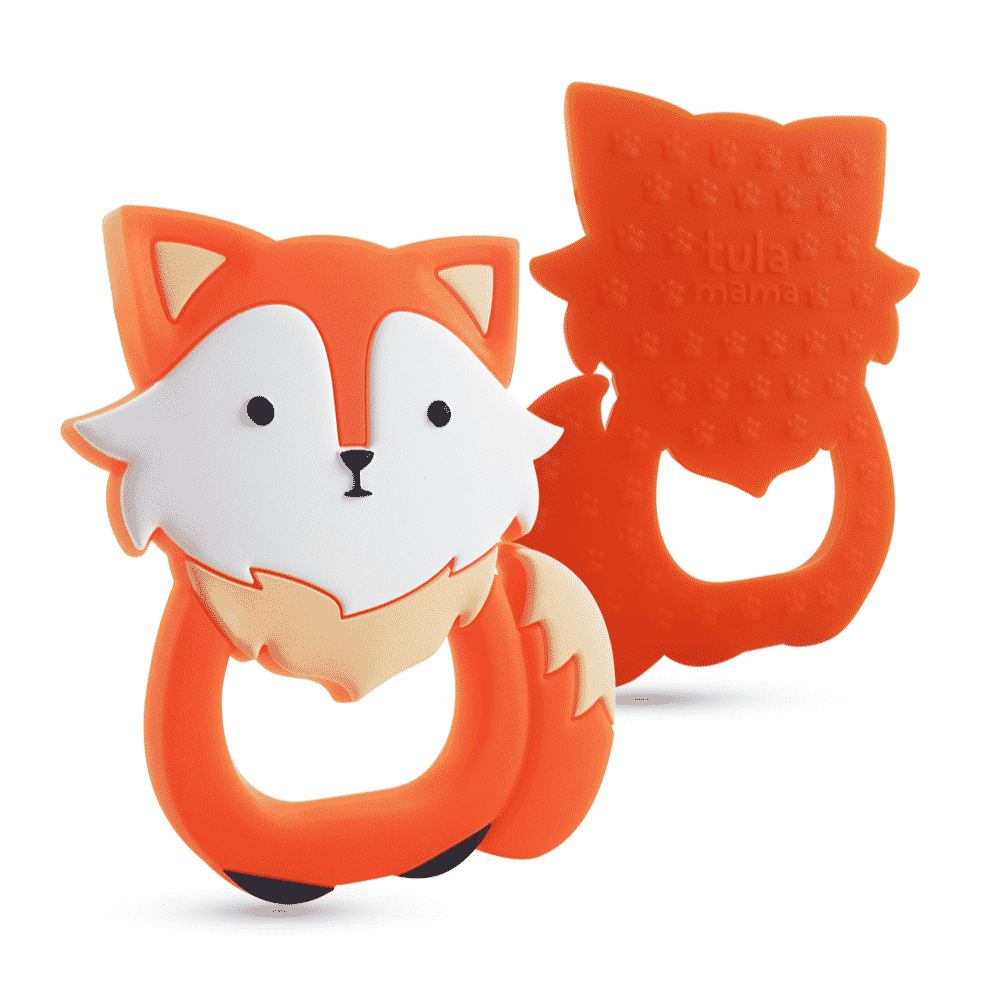 Tulamama's Teethers Are Approved For Healthy Oral Development
Dentists and pediatricians recommend giving babies teething toys that are made of food-grade silicone because it's safer.
Also, because our teethers adhere strictly to US and International safety standards, your baby will not be able to push it too deep into their mouths and potentially choke.
An effective teether is one that can soothe your baby through the entire teething process – that means, a teether that soothes the front, middle and back teeth. Tulamama teethers are effective at massaging all the way back to our baby's molars. The little "patterned bumps" serve that purpose.
Easy To Clean Baby Teether
When babies are teething, there is a lot of drooling. That being the case, you will want teethers that are easy to clean, and also quick to clean.
Tulamama teethers can be washed under running water with a little soap, or just warm water. It is also safe to be placed in the top rack of your dishwasher without fear of getting damaged.
It's a quick, easy, no fuss teething toy that does what it's supposed to do – in a safe way.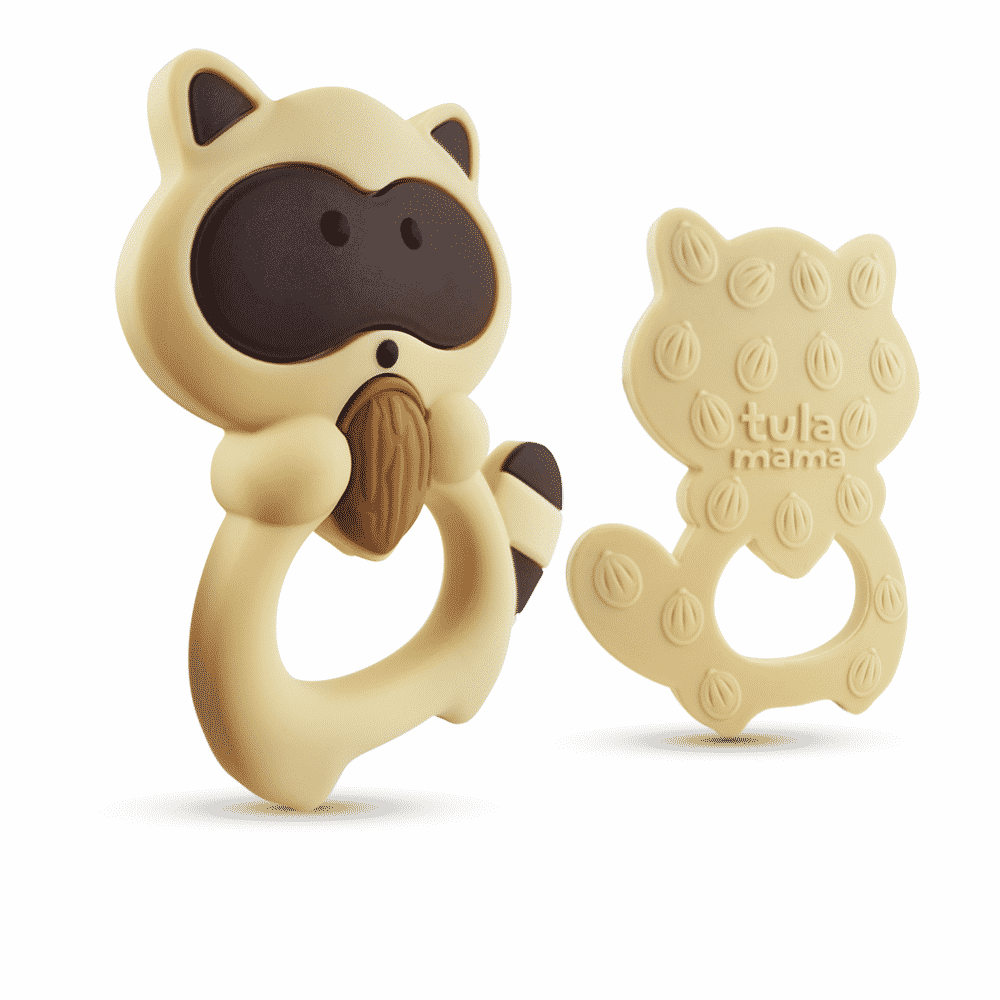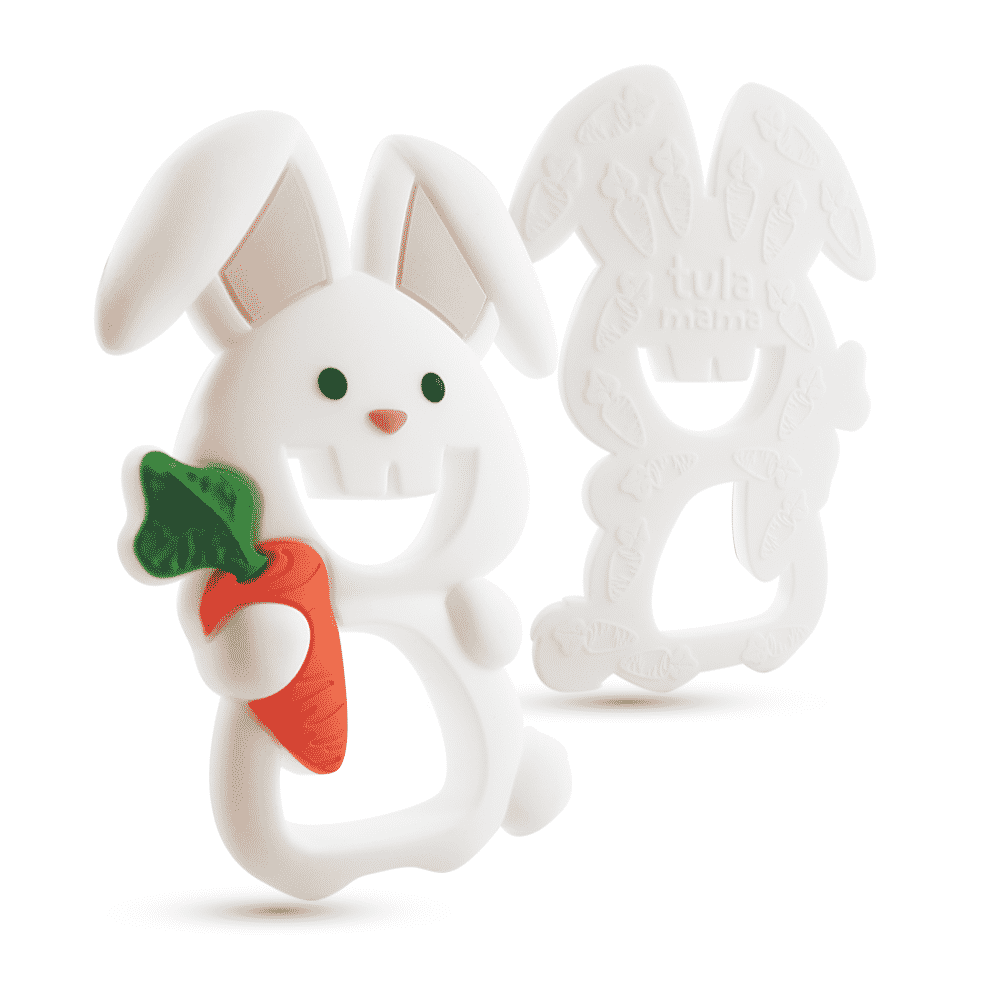 Tulamama Teethers Are Designed to Stimulate Baby's Senses
Babies love colors, which is why our teethers are vibrantly colored with contrasting colors. When they see something that appeals to them, they want to pick it up and taste it. While this is great for teething, it's also wonderful for developing fine motor and sensory skills.
And while your baby is picking up the teether and transferring it to her/his mouth, they are developing and enhancing hand-to-mouth coordination through simple play. That is why Tulamama teethers are great teething toys.
Perfect Baby Shower Gifts
Here's why:
All babies need teethers. If you choose a teether as a gift, your gift will not be forgotten in the back of the closest;
Our teethers are designed with neutral colors, which make them an easy choice – particularly if you don't know if the new mom is having a girl or a boy;
A Tulamama Teether can be used over a long period of time because babies teeth for extended periods. Once your baby is done teething, the teether becomes a sensory toy.
Our teething toys are proudly sold with a No-Questions-Asked, 100% Money-Back-Guarantee;
Tulamama's teethers are now also sold through Amazon, which means easy buying and easy returns.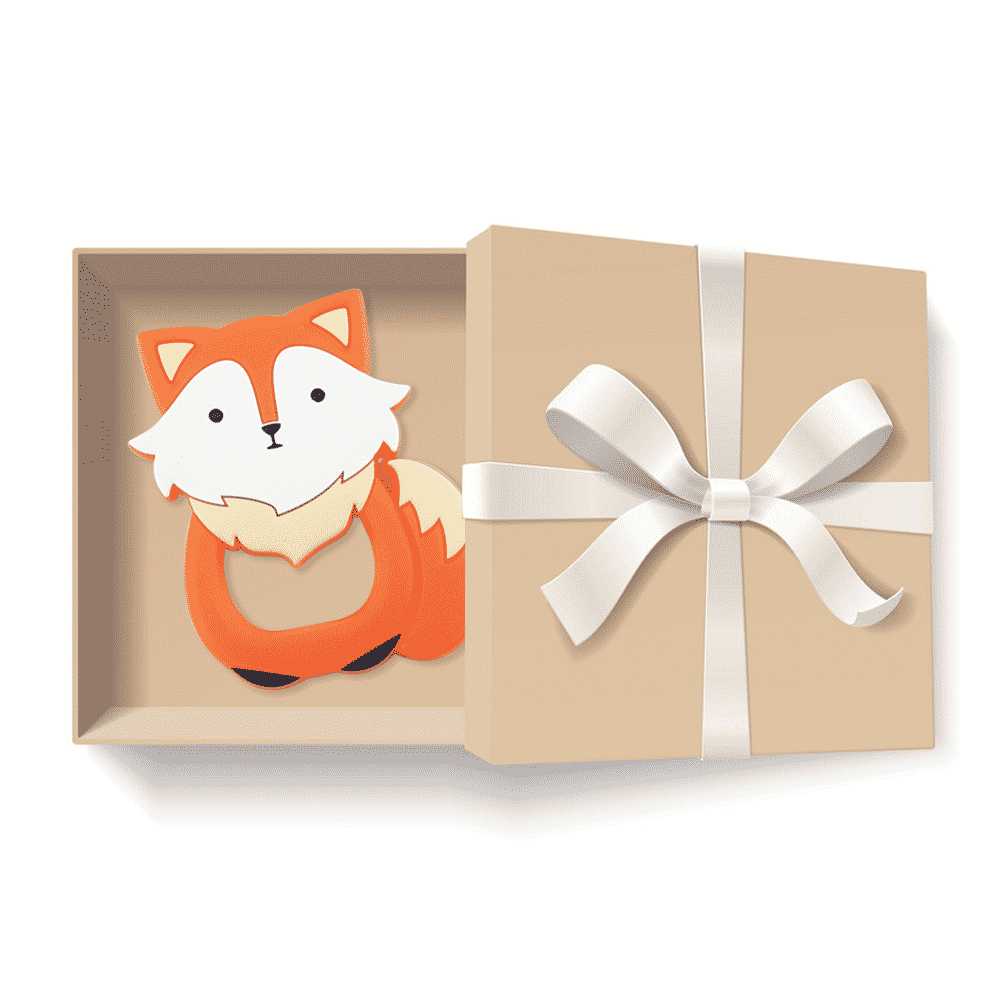 FAQ Frequently Asked Questions About
Silicone Teether Toys: Loved By Moms, Adored By Babies
Can a Tulamama Teether go in a dishwasher?
Sure. Please place it in the top rack.
Can you freeze a Tulamama Teether?
For sure. Cold teethers offer added relief for irritated gums. Place it in the freezer for as long as you like.
Are teethers necessary?
Strictly speaking – no. But, then you have to deal with a cranky baby who is in a lot of pain as the teeth cut through their gums. Tulamama teethers offer much-needed relief.
When do I offer a teether to my baby?
As soon as baby shows signs of teething, offer him/her a teether.