Why Tulamama's Favor Boxes Are The Preferred Choice: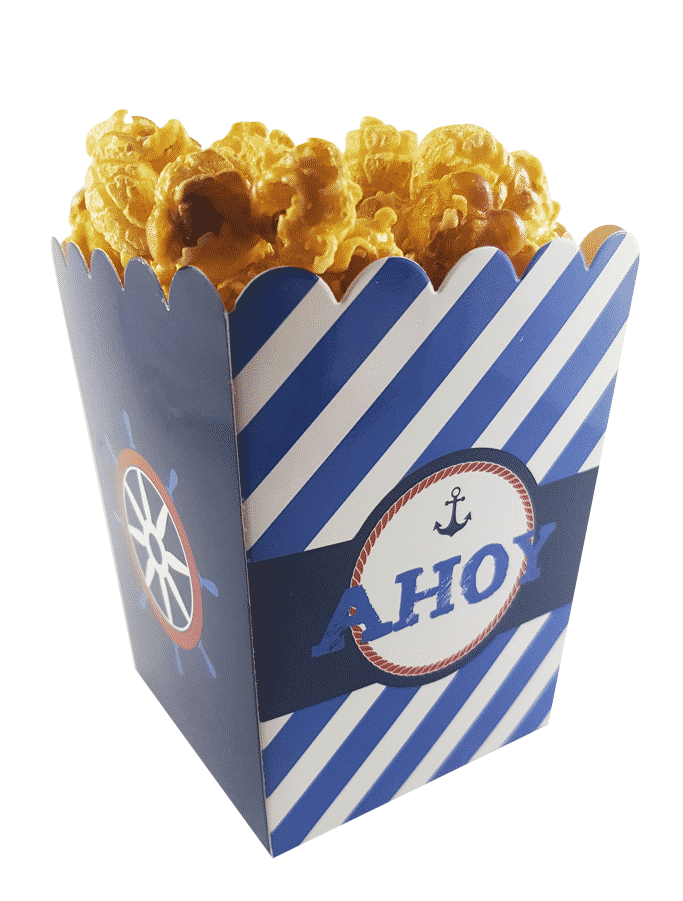 Finally, Favor Boxes To Match Your Theme
It is not compulsory, but it's always "Nice" to offer a favor that matches the party theme. You can actually do that now with Tulamama's professionally designed favor boxes. They're stinkin' adorable!
We asked our customers which themes they preferred. We listened. And now, for your pleasure, here's what we have to offer:
Woodland Theme (a customer favorite)
Elephant Theme (in neutral grey and teal)
Nautical Theme (another customer favorite)
Princess Theme (in pink and gold of course)
Twinkle Twinkle Little Star Theme, (great for birthday parties too!)
Ready To Pop Theme (in pink or blue)
Aztec Tribal Arrow Theme (yet another customer favorite)
Tulamama's Favor Boxes Are Ready In A Jiff!
Gone are the days where you have to set aside an entire night, or two, to prepare party favors. Who has the time for that anyway?
Tulamama's favor boxes will be delivered to you as flat boxes, but assembly is super quick and easy. Once you have them all ready, fill them with whatever you were planning to offer your guests. These "goody bags" are premium, food grade quality, which means you can add popcorn, cookies, candy or whatever.
Done! It literally takes minutes to prepare these favors. Booyeah!


Perfectly Sized Party Favor Boxes
You've probably come across goody bags and treat bags that are so small, you'd feel stingy (and perhaps a little embarrassed) to make such a small offering to your guests.
Your Tulamama themed favor boxes offers the perfect party serving size. They're the Goldilocks of party favor – they're not too big and not too small. They are 4.5 inches high x 3.5 inches wide at the top. They're the perfect party serving of popcorn, for example.
There are 25 boxes per set (to accommodate the average size of a baby shower).
Party Favors That Will Impress You & Your Guests
Here's how you'll be impressed:
Your new favor boxes are easy to assemble – you can mark this one off your checklist super quickly;
If you are on a budget, this is a cheap and easy baby shower favor that you can make at home.
Your new treat boxes are strong and durable. They have a sturdy bottom that will not fall apart or open by itself.
Your purchase comes with a 100%, no questions asked, money-back-guarantee.
Here's why your guests will be impressed:
They will be getting favor boxes that are elegant and chic, AND it matches your party theme. People love that kind of stuff. It creates the impression that you have put a lot of work into the planning of your party/ baby shower. Get ready for the compliments.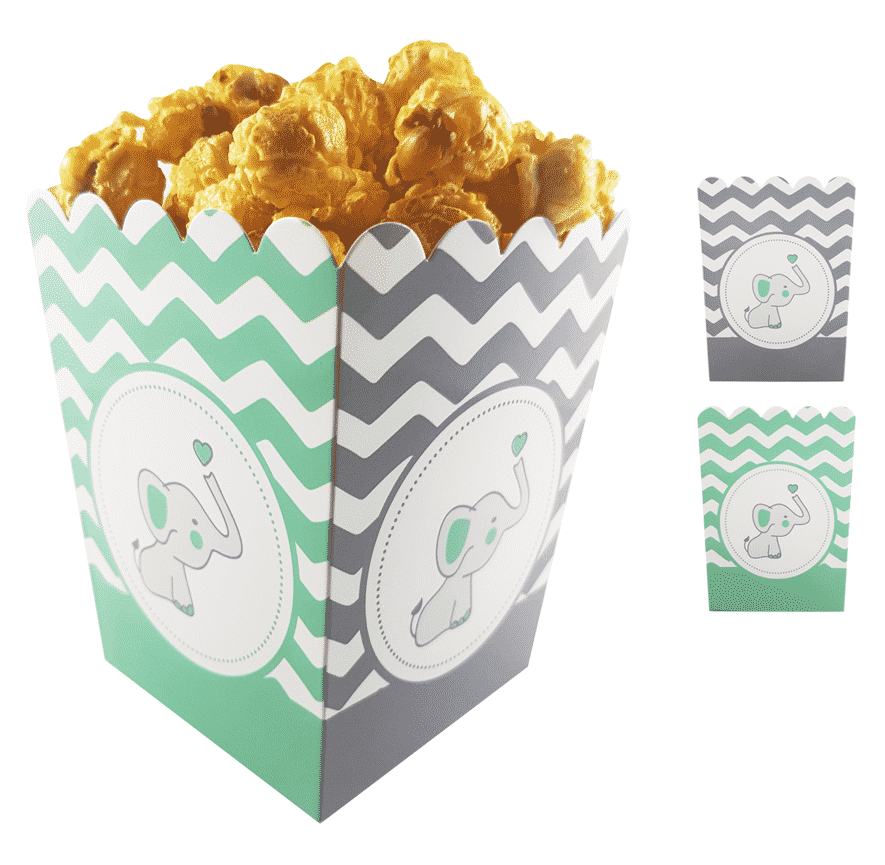 FAQ Frequently Asked Questions About
The Cutest Themed Favor Boxes (25 Per Set)
What size are these favor boxes?
They are 4.5 inches high x 3.5 inches wide at the top.
How many cups of popcorn does it take?
You can have at least 3 cups of popcorn in one box. That's the perfect party serving size.
How many are there in a set?
There are 25 boxes per set. We did our research, and based on that, we know that the average size of a baby shower is 25, so we have you covered.