Pregnancy related products you may like
Features and Benefits
Our products are designed with thought and care. It is sold with tremendous pride, which is why we know you're going to love this...
How Big Is A Baby At ** Weeks – Fetal Growth Chart
You are pregnant. Congratulations! This is normally the time you start looking for a fetal growth chart. However, they can be unnecessarily complicated and hard to understand, (as you can see here.). This is why you will love and appreciate our pregnant belly progression chart, (also known as a Baby Fruit Size Chart.)
A traditional fetal growth chart tracks the approximate growth of your baby size by week. It tracks your gestational age, (your pregnancy week by week), and the size and weight of an average fetus. That's precisely what this pregnant belly progression chart does – it's just easier! This pregnancy tracker uses recognizable fruits, seeds, and vegetables to track the size and weight of your baby size by week.
Pregnant Belly Progression With A Baby Fruit Size Chart
How Does Your Pregnancy Fruit Chart Feel
Your baby size fruit chart poster is printed on regular poster paper. It is a smooth, enhanced matte paper that feels professional. When you are unrolling, please make sure your hands are clean and you are ready to frame it.
What Does Your Baby Fruit Size Poster Look Like?


Your pregnancy chart is printed on high-quality poster paper. The design is clean and sharp with stunning. bright color and vibrancy. 
The ink and color saturation is lush. The colors are guaranteed to make a statement in any room – but more to the point – you'll be able to carefully track your pregnancy week by week.
How Will The Pregnancy Chart Be Shipped?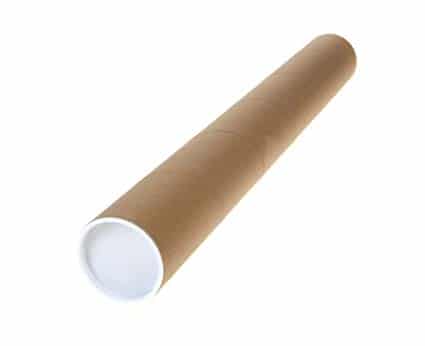 Your "Baby Size By Week" pregnancy fruit chart poster will come rolled up in a tube like the one above. This ensures there is no damage to your pregnancy tracker poster during shipping.
The rolls are not too tight, so your poster is easy to straighten. (You will not need to weigh it down for hours.)
How Do I Take Care Of My "Pregnancy Week By Week" Poster?
Frame your poster as soon as you can. This will help to preserve it.
Your poster takes very little maintenance. If you happen to get it dirty before your frame it, simply wipe it clean with a cloth. 
Track your baby's size, weight, and development during your pregnancy in
How Big Is My Baby