Other gender-neutral baby shower products you may like
Features and Benefits
Our products are designed with thought and care. It is sold with tremendous pride, which is why we know you're going to love this...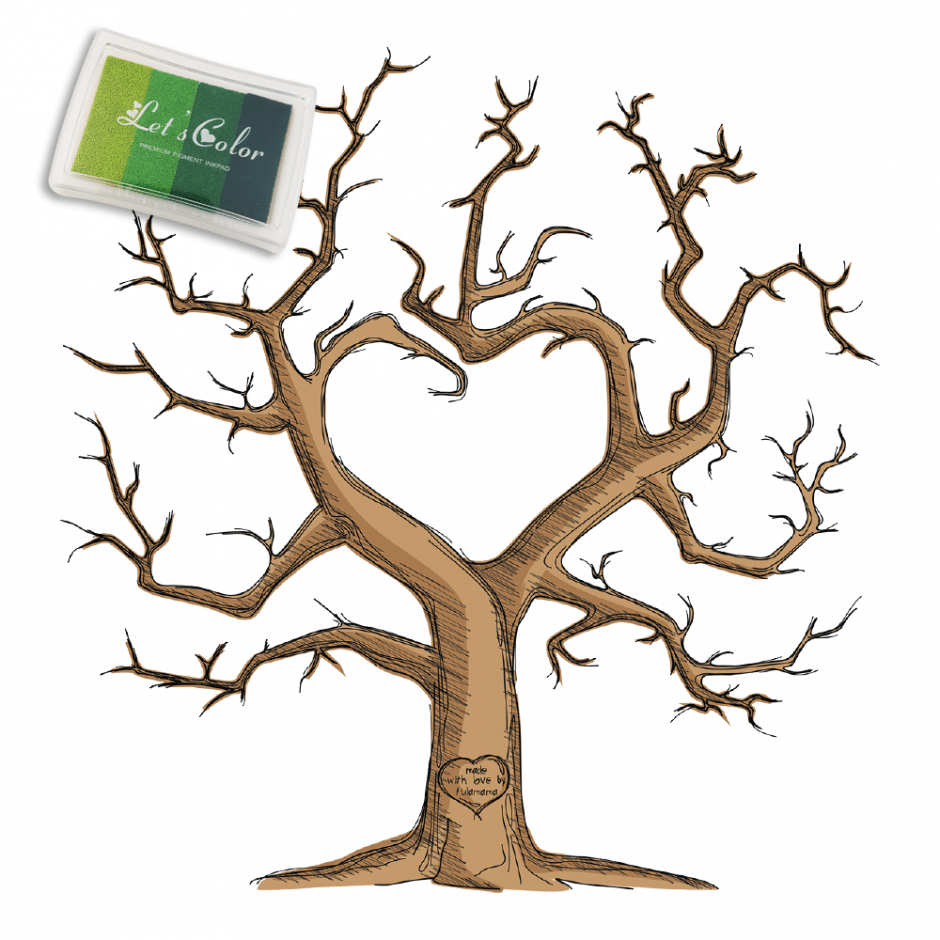 A UNIQUE ALTERNATIVE TO A GUEST BOOK
Whether you plan to use this as a baby shower fingerprint tree or a wedding fingerprint tree, it will be a beautiful memento. Unlike traditional guest books, your fingerprint guest book will not be stuffed into a bookrack, only to be pulled out once in a while, or when you move.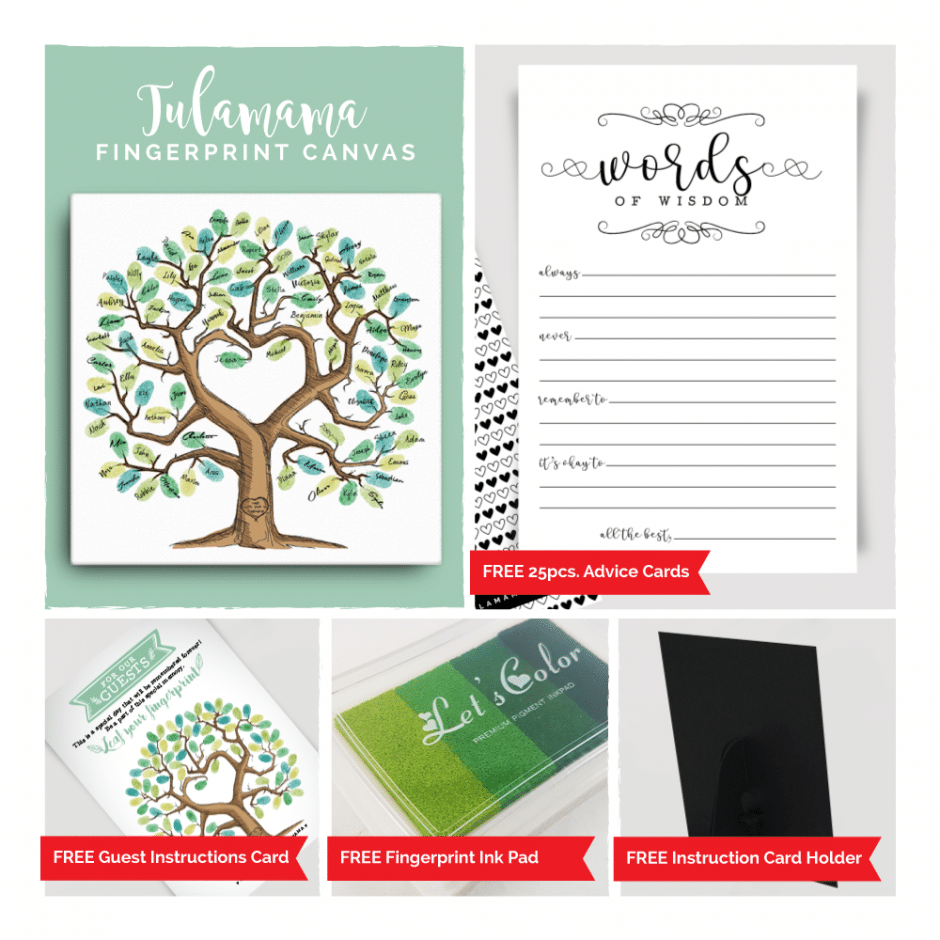 EVERYTHING YOU NEED IN ONE GIFT BOX
Your fingerprint tree template is on a wooden frame and there is a handy picture hook for easy hanging. You don't need to get non-toxic fingerprint ink or advice cards either because those are included as your bonus.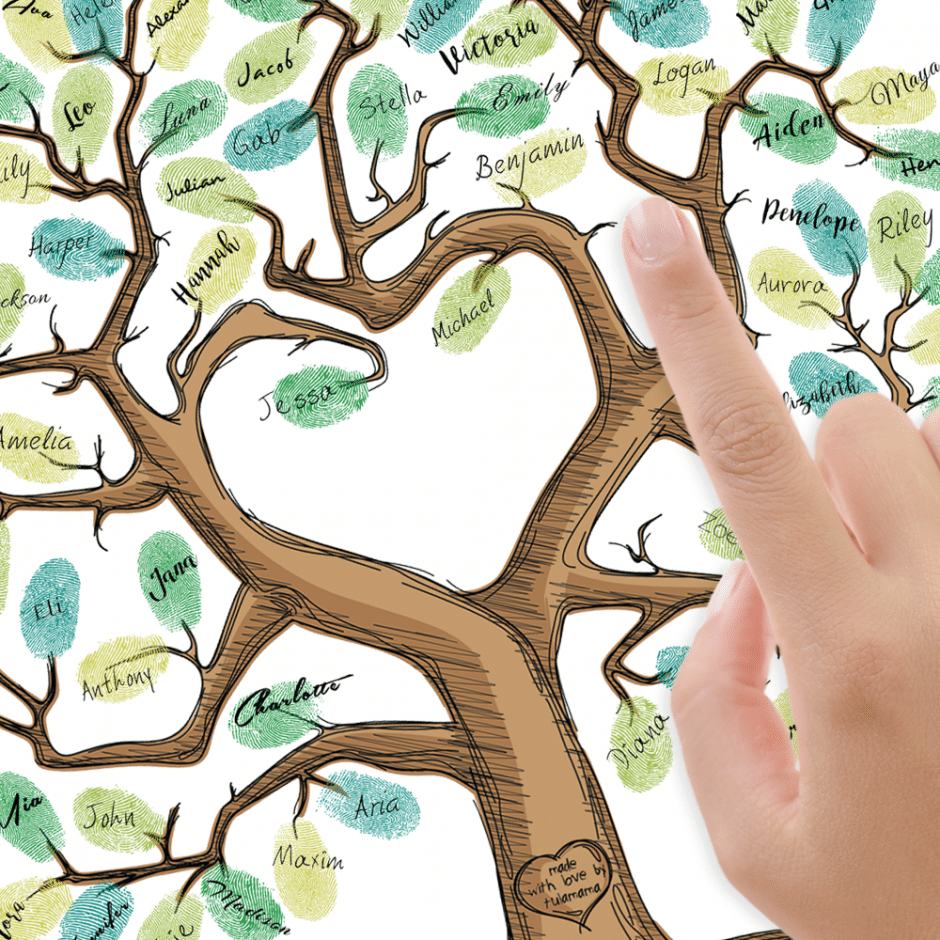 EASY TO SET UP, EASY TO USE
The setup is easy and there is not much thinking involved – the hard work is done for you. There are also clear and simple instructions for your guests. We also provide you with a nice frame so that you can display your instructions.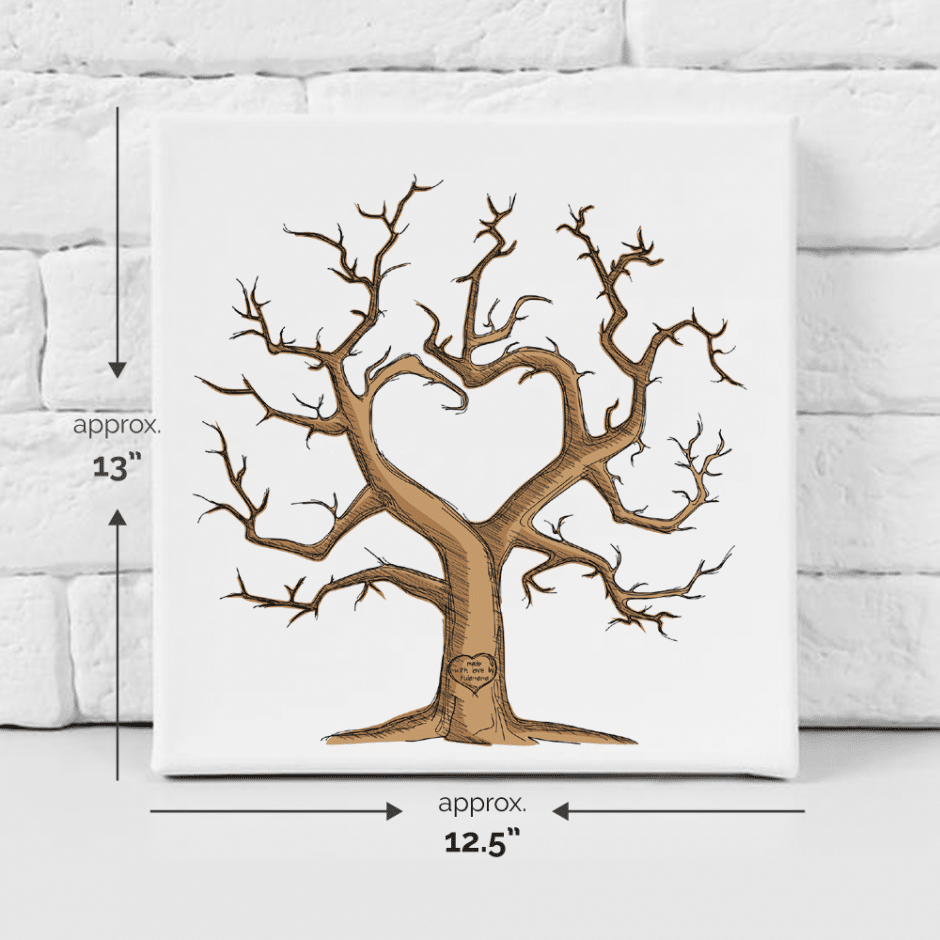 PERFECTLY SIZED THUMBPRINT TREE
This is a classic design to be used as a wedding fingerprint tree or a baby shower fingerprint tree. It is gender-neutral to complement a baby girl or a baby boy shower or a birthday party. It is also perfectly sized at 13″x12.5″x1″ – that means, it's not too big or too small. Your baby or child can also create a fingerprint tree to be hung in the nursery.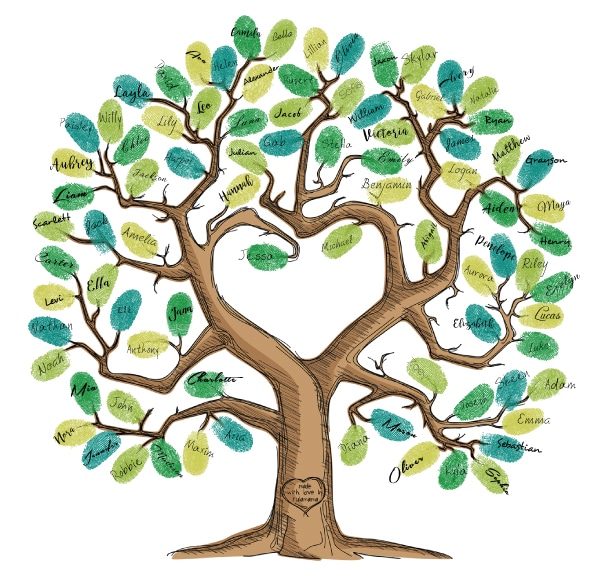 A QUALITY KEEPSAKE THAT WILL LAST
A keepsake is something that lasts a long time. This is why our fingerprint tree guest books are made with real wood and durable canvas. For your convenience, your canvas is also wrapped in plastic. This is to preserve it until you are ready to use it.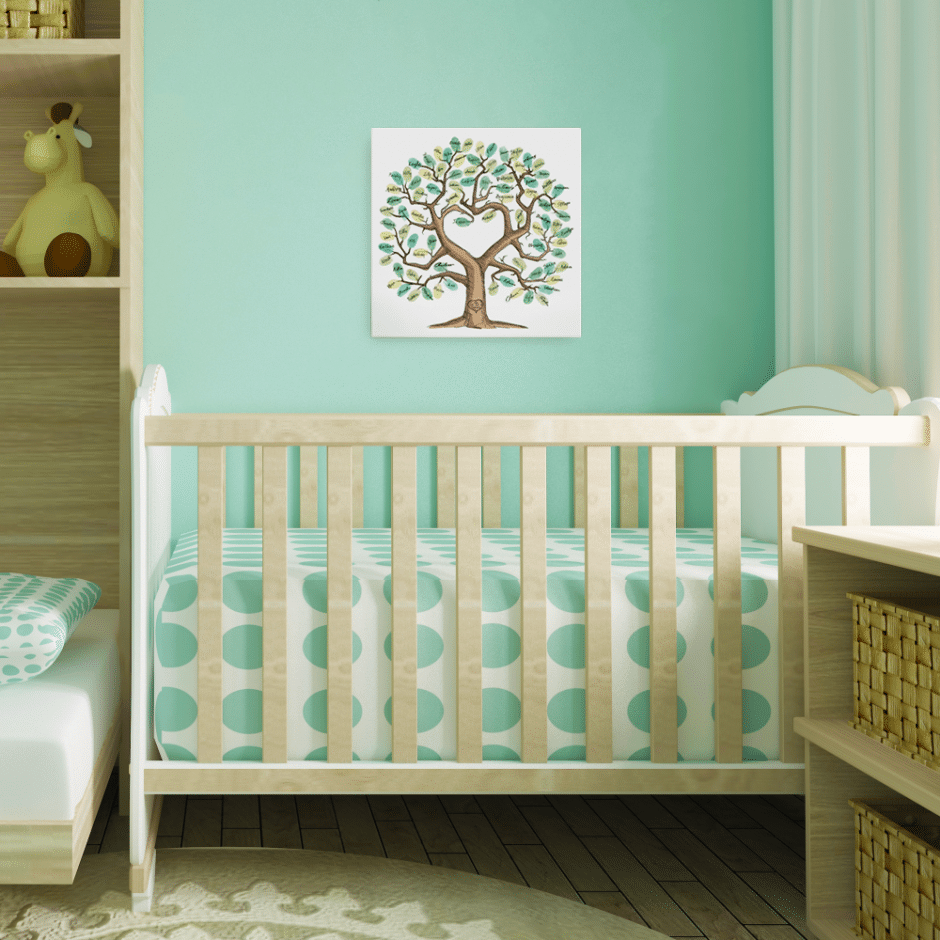 A BEAUTIFUL REMINDER OF YOUR SPECIAL DAY
A fingerprint tree canvas can decorate the wall. If you are using it as a baby shower guest book alternative, hang it up as beautiful nursery decor. If you are using it as a wedding guest book alternative, hang it in your room or living room. It will be your keepsake, a beautiful memento, a daily reminder of that wonderful day.
FAQ Frequently Asked Questions About Baby Shower / Wedding Fingerprint Tree
What is the size of the thumbprint tree canvas?
This particular canvas is 13″x12.5″x1″.
What is included in the set?
This thumb print tree canvas comes with instructions to offer your guests. As a bonus, you also get non-toxic ink, 25 advice cards for your guests, and a display for the guest instructions. We do not include a pen but you can use any
fine point pen like a sharpie

. You do not need a special pen.
Where can I get additional advice cards that match this baby shower / wedding fingerprint tree?
Matching advice cards are available on our site or on Amazon.
What is a fingerprint tree canvas used for?
Our canvasses can be used for baby showers, weddings, parties, or keepsake crafts.
What are the baby shower/wedding fingerprint tree instructions?
Whether you are using your thumbprint tree canvas for a baby shower, wedding or party, the instructions are super simple. Simply place your canvas, guest instructions, fingerprint inks, and pen (if guests will be asked to write their names) on a table. It is best to place it on a table near the entrance so that everyone can see it. Fingerprint inks are not messy but it's always a good idea to leave wipes and a trash can for guests to wipe their fingers.
Where is this fingerprint tree canvas made?
All designs are made in Atlanta GA, USA. This fingerprint tree canvas is responsibly made in China.
Your shipping is free. When can I expect delivery?
We ship via standard shipping in the USA, which takes about 3-7 business day. All orders are shipped via Amazon fulfillment, and they use USPS and UPS predominantly.
There's a problem with my delivery. What do I do?
If you purchased directly from our site, let us know. If you made your purchase directly from Amazon, it depends. Here's the thing – with Amazon's 2-day delivery for Prime customers, there is a  lot of pressure on the UPS/ USPS to deliver on time. Occasionally we get complaints that Amazon claims orders were delivered when they were actually NOT delivered. If this is you, give it another day. Packages usually make their way to you the next day. If not, contact Amazon directly or
let us know
.
Are you on social media?
I'm a social media influencer/blogger. Do you collaborate?