What better way to learn the alphabet, than with Peppa Pig ABC Printables?
These Peppa Pig ABC coloring pages are so cute! Your kiddo will be learning while he/she is having fun coloring!
The benefits of coloring are massive, so it's a great idea to get your little one coloring every day.
The Peppa Pig alphabet coloring pages below are fun and engaging, with fun illustrations for every letter. Your kiddo can color the characters while learning the uppercase and lowercase letters of the alphabet.
Your Free Peppa Pig ABC Coloring Pages Can Be Printed:
Print them individually. See below.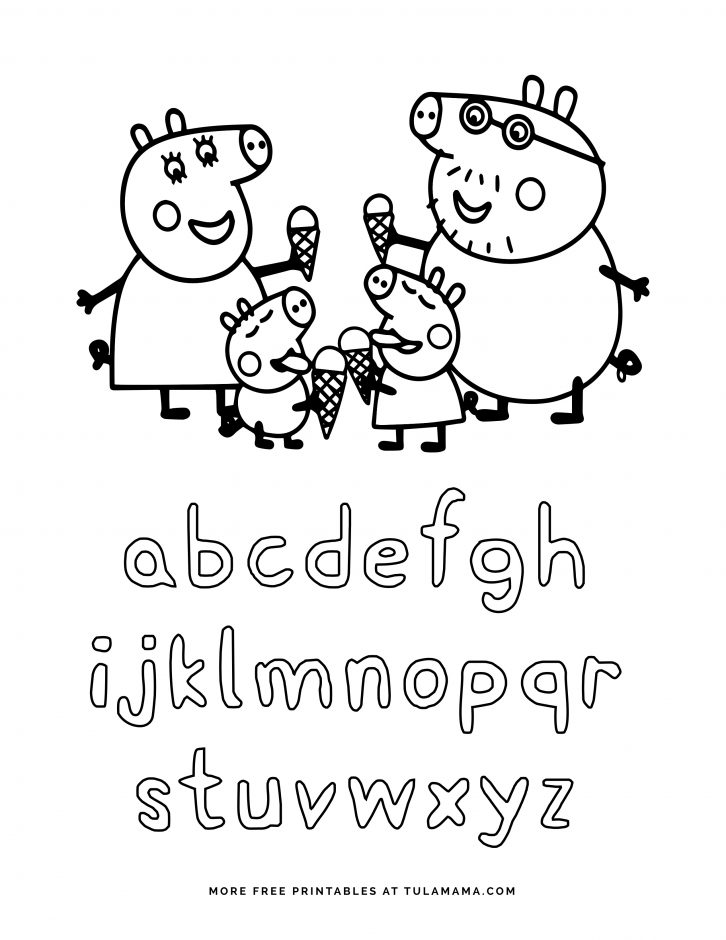 Printing Your Alphabet Coloring Pages
No download necessary! That means you don't need to clog up your computer with downloads that you may only need once. Come back anytime to reprint.
Please note that posters are designed to print in Landscape. Individual Alphabet coloring pages are designed to print in Portrait. Please check your printer settings before you click the final print.
All our educational printables are for your personal use only. Print as many as you like, as often as you like. We look forward to seeing you for reprints.
Peppa Pig ABC Printables
---
---
---
---
---
---
---
Peppa Pig ABC Video
More Free Alphabet Printables
Learn uppercase letters, lowercase letters or both with these fun themes.
ABC Coloring Pages – Uppercase And Lowercase Letters
---
---
---
Free Tracing Letters Printables
We have even more traceable letters for you to choose from, including Hello Kitty, Peppa Pig, Mickey Mouse, alphabet blocks, the alphabet on wheels, and more below!
---
---
---
You May Also Be Interested In These Free Educational Printables