When you are changing a diaper, having everything you need is one thing. Having it neatly organized and within easy reach is quite another. For changing table organization, it is, therefore, good practice to have:
A place for everything and everything in its place.
When you are changing your baby's diaper, you will always have one hand on your baby, and the other hand will be reaching for things you need. So maintaining an organized changing table is not just nice, it's necessary.
Changing Table Organization 101
How you choose to organize your changing table dresser will depend on the size and design of your changing table, and your diaper changing routine.
These tips apply universally, regardless of whether your diaper changing table is big or small, or whether you use cloth diapers or disposable diapers.
Also, while these tips are great for changing table organization, they only work if you maintain the system. So once you use something, do make sure to put it back where it belongs. This will ensure that your baby dresser stays organized.
Keep Essentials At The Top & Replenish Them Often

Whether you have baskets

or drawers, keep your diapering basics within easy reach. These will include your diapers, wipes, diaper rash cream, hand sanitizer, etc.
For obvious reasons, you never want to run out of diapers. However, wipes and diaper rash cream and your other diapering essentials are just as important. Stay stocked up and replenish your supplies before you get low.
Separate Things To Keep Them Organized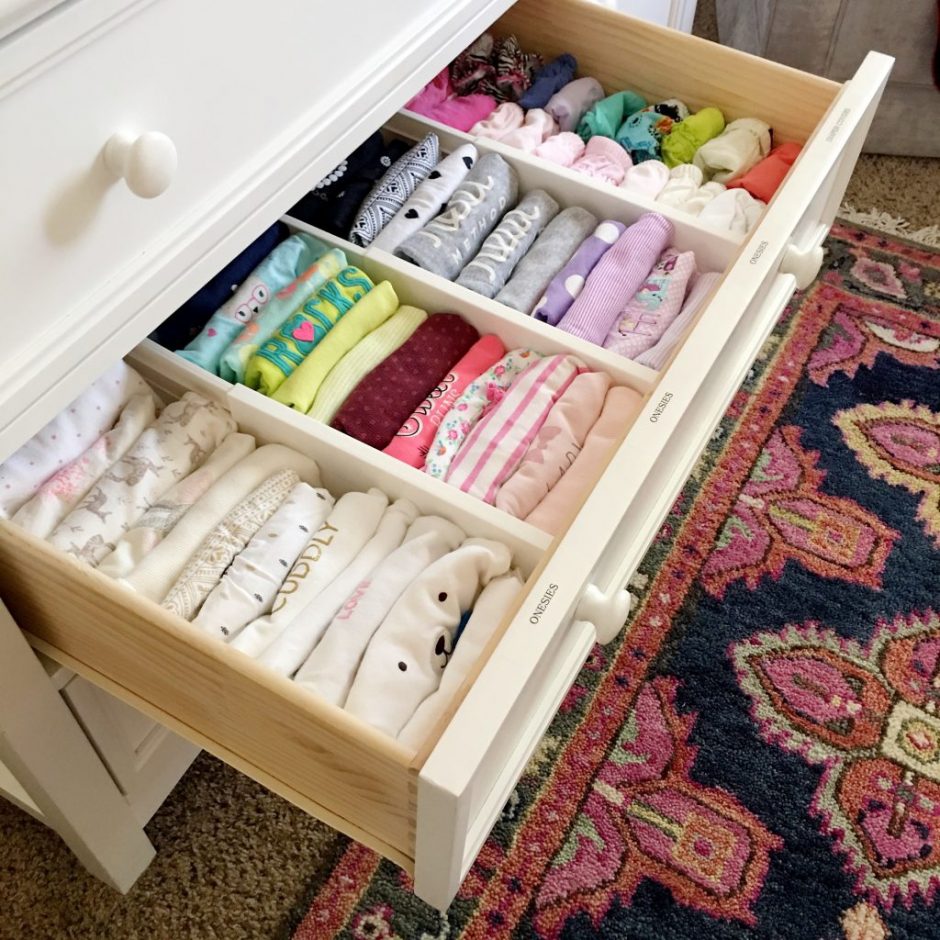 When you have a separate section or basket for each of your essentials, it's visually clean and it's also easy to find things. This way, you are also avoiding clutter.
You can find useful storage baskets

at Amazon, Ikea, Target, etc. If you are on a budget, Walmart and your local Dollar Store usually have small storage baskets too. You can also use fabric or wooden organizer boxes, or repurpose cardboard or cereal boxes like these.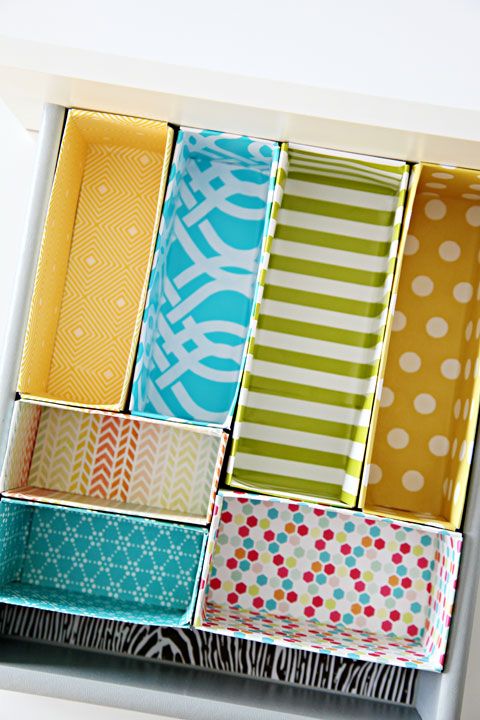 Separate Everything Into Zones
If you are using a diaper changing table, you might only have enough storage for diapering supplies. However, if you are using a baby dresser, you will have more room.
Items stored on the top should be priority items, so store your diapering essentials here. As you move lower down the drawers, store items that are less important, like blankets, extra diapers, etc. In other words, the bottom section should be for things that you don't necessarily need to be within arm's reach.
Roll Bigger Items To Maximize Storage Space
Swaddle blankets and blankets in general will take up more space than what you may have. Roll them to maximize space.
The bottom drawers can also be the area where you store your diaper changing pad covers

.
If Space Is Limited, Maximize Wall Space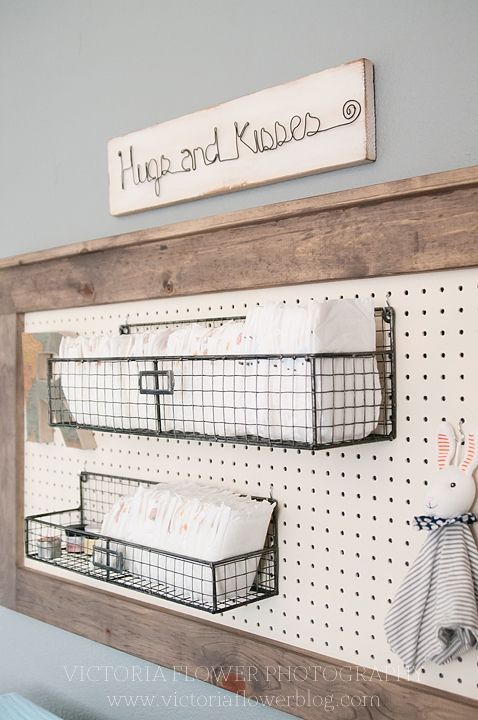 Take advantage of your wall space by creating storage units and vertical shelves. It's very practical! By storing essentials right on the wall above your diaper changing station, you have easy access and reach to the essentials you need.
---
Diaper Calculator
Our calculator uses data provided by the CDC's Baby Growth Charts and the diaper manufacturer's sizing and usage charts. CDC data is based on the average growth rate of a child.
However, not all children are the same. Please use the data provided as a general estimate to help you plan your diaper purchases.
Disposable Diaper Calculator Refresh
Add your baby's age & weight to calculate the number of diapers you will need during your first year. If you're still pregnant, please estimate your baby's weight.
How many diapers per day?
| | |
| --- | --- |
| 0-3 MONTHS | 10 |
| 3-6 MONTHS | 8-10 |
| 6-9 MONTHS | 6-8 |
| 9-12 MONTHS | 6-7 |
| 12-18 MONTHS | 5-6 |
| 18-36 MONTHS | 4 |
Diaper usage is based on your baby's age. The younger your baby. the more diapers will be used per day.
What size diaper to choose?
| | |
| --- | --- |
| SIZE NB | UP TO 10 LBS |
| SIZE 1 | 8 - 14 LBS |
| SIZE 2 | 12 - 18 LBS |
| SIZE 3 | 16 - 28 LBS |
| SIZE 4 | 22 - 37 LBS |
| SIZE 5 | OVER 27 LBS |
| SIZE 6 | OVER 35 LBS |
Diaper sizes are based on your baby's weight.
Here's a helpful chart of expected weight gain over the next 6 months. Hover over the chart for more details.
Amazing Savings For New & Expecting Parents