Free Baby Shower Printables – Baby Shower Word Scramble
Baby shower word scramble is one of the original baby shower games. It's as old as the hills! Yet, it still remains popular to this day because it's ridiculously easy to set up.
What You Need To Play Baby Word Scramble:
Baby Word Scramble printouts. Print one sheet for each player, and one answer sheet for the host;
Pencils or pens for each of your participating guests.
A Timer. You can use a kitchen timer or your smartphone. Give your guests approximately 2 minutes to finish. This is usually enough time but if you can see they need more time, give them more.
The first person to finish the baby shower word scramble puzzle wins a baby shower prize.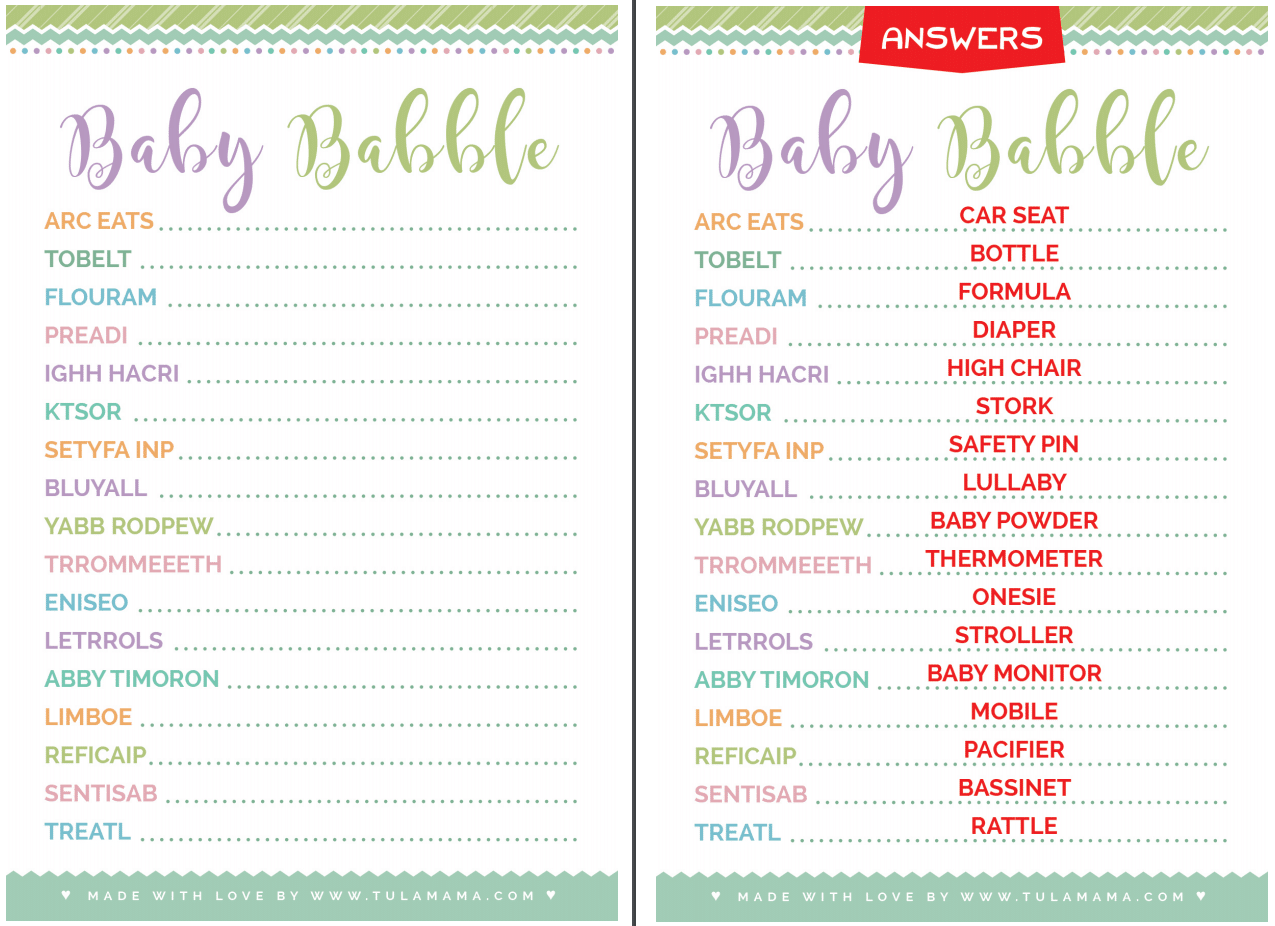 Happy Playing!
PLANNING A BABY SHOWER? HERE ARE A FEW HELPFUL RESOURCES:
Hosting or planning a baby shower takes a lot of work. You will be juggling a lot of balls in the air. Use the resources below to make your life A LOT easier.