Top 10 Outrageously Fun & Parent Approved Board Games For Toddlers
This post may contain affiliate links. Please read my
disclosure
for more information.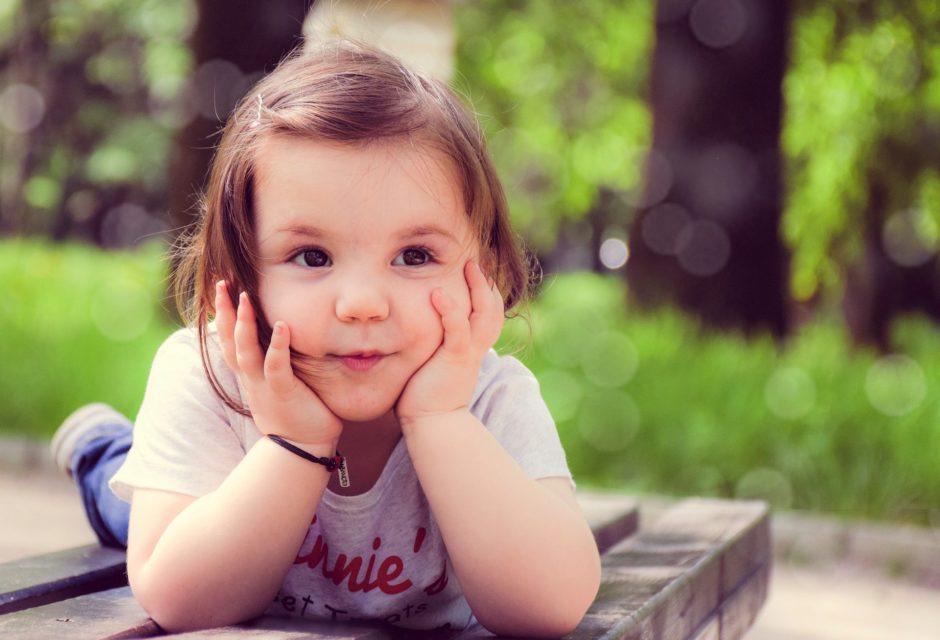 Toddler Board Games For Entertainment & Education
Becoming a parent is one of the most exciting feelings. Then, when they become toddlers, excitement is replaced with the fear of inadequacy come. You ask yourself: What should I be exposing my toddler to? Do I have enough educational toys? How should my toddler be spending free time? Do I have adequate board games for toddlers and entertainment which will help with their growth and development?
As a parent, you want to ensure that your toddler is happy and busy, and also stimulated. Physical toddler games are awesome but so is board games for toddlers because it is fun and interactive, and it stimulates them. They're learning new words and interactions, that they may otherwise not have discovered.  Board games for toddlers are a fun and easy way to be prepared for when they go to preschool.
Board games are fun for sure but they're also a great way to satisfy your child's competitive urges.  Just by virtue of playing them, it teaches toddlers important social skills, guides them on how to focus and lengthen their attention span.  Toddlers experience the joyous feeling of achievement when games are finished or game goals are attained. If they are playing collaborative games, they also learn how to work with peers for the attainment of a mutual goal.
For academic reasons, it is a no-brainer.  It teaches them things like colors, shapes, letters, words and number recognition.  It also improves their hand-eye coordination and develops motor skills. Depending on what games they're playing, the list can go on and on.
All these points are vital when you as a parent prepare them for the big world out there.
An extra bonus is that your inner child stays alive and you bond in the most fun way with your little one!
Kindly note – the list of board games for toddlers in this post, is for only board games. However, you might also be interested in: Mom & Toddler Approved Games For 3 Year Olds
Board Games For Toddlers With Lots of Giggles and Fun!
Board Games For Toddlers:
We've listed several toddler board games. Use the filter, to filter them by age.
Thinkfun Roll and Play Toddler Game
Ages:  Toddler games for 18 months and up.

Thinkfun Roll and Play has a plush cube and 48 game cards to provide endless learning opportunities and lots of fun. Roll and Play encourage creativity, active play, gross motor skills, and provides a perfect stealth learning experience for your toddler.
You must select a card with the matching color and act out the activity shown i.e. Roar like a lion, make a happy face and many more.
While playing "thinkfun roll and play", your toddler learns colors, counting, animals and more. It's also helpful in building language skills and image/word recognition. This toddler board game has six categories of cards – emotions (giggle and laugh), body parts (rub your belly), animals sounds (bark like a dog), counting (count 5 fingers), colors (find something green) and actions (play pat-a-cake). You can expect 48 cards in your set.
Thinkfun Roll and Play encourage interaction between parents and their toddlers. The game introduces the basics of playing toddler board games, taking turns, following rules – all without the pressure of competition because in this toddler board game, everybody wins!
Thinkfun Roll and Play was the 2013 Toy of the Year Finalist, winner of several other awards and was featured on The View.
Thinkfun Roll and Play includes:
1 large plush cube,
48 cards,
a storage pocket for cards, and;
a parent's guide.
Hello Sunshine Game
Ages:  Toddler games for 18 months and up.

The "Hello Sunshine Game" is a very simple game that will have you and your child laughing and playing together! It helps build their vocabulary and language skills. A bonus is that this game evolves as your child grows.
Parents select a card, then hides the plush Sunshine according to the card. The parent then shows their toddler the card and says, "Can you find Sunshine ______?" for example UNDER the table)?  When your toddler finds Sunshine, everyone celebrates!  The game continues with you trying another card until all the cards are played.
The Hello Sunshine Game is machine-washable with self-contained storage.
The game includes:
a plush toy, and;
18 double-sided cards with 36 total images.
My First Orchard Game
Ages:  Toddler Board games for 2 year olds and up.

My First Orchard is a classic game that has been enjoyed by families for over 30 years. It encourages shape and color recognition and understanding of rules with options for free-play.
All players work together to pick all the fruit off the trees in the orchard but there is a catch – a hungry crow is sitting on the outskirts of your orchard and he wants to munch on your fruit, so you have to work quickly to pick all the fruit before the crow enters your orchard and begins eating your fruit.
My First Orchard is suitable for 1-4 players.  This set can be used as a game (with game boards and die) and also as a pretend play set of solid, wooden fruit.
Zingo
Ages:  Board games for 4 year olds and up.

The newest edition of the world-famous word game, Zingo!  Also known as zingo bingo, it's a fun bingo-style game that is perfect for both pre-readers and early readers.
Zingo builds language and matching skills through fun, fast-paced play, and includes a unique Zinger device that delights players of all ages.
Zingo is one of the more popular toddler board games, wherein the player with the Zinger, slides it forward and then back to reveal two tiles.  If a player spots a tile that matches his or her card, the player calls out the name of the image on his or her card. Then the player takes the tile and covers the image on the card.
The first person to cover a row, yells Zingo! Zingo follows the same rules at Bingo, but for kids.
Candyland
Ages: Toddler Board games for 3 year olds – 6 year olds

Image Credit
The Candyland board game is a fun, colorful and educational board game for toddlers. Candyland requires no reading and minimal counting skills. So, if your toddler has minimal counting skills, it's one of several great board games for 3 year olds.
The game is specifically designed for non-readers, filled with colorful illustrations, peppermint forests, a lollipop palace and licorice lagoon. It also has tokens and symbols and a few pitfalls! If you land on the wrong square, you might get yourself stuck in a molasses swamp!
The goal of the game is to save King Kandy. And so the magical journey begins with little ones eager to find the king. They move their gingerbread pawns along the rainbow path – through a land of candy characters. Sweet!
The Candyland board game is a simple two to four player game wherein each player races to the end. Players move their piece by drawing cards first. Depending on what the card says, they move their pieces to the corresponding picture or color.
The game comes with:
a gameboard,
4 pawns,
card deck, and;
instructions.
Sneaky Snacky Squirrel Toddler Game
Ages:  Board games for 3 year olds – 6 year olds

Sneaky Snacky Squirrel is a really cool game for pre-schoolers. Why? Because it's fun and educational. Your toddler will learn about taking turns, colors and matching AND have fun while doing it. And did you notice in the image above how they have to hold the squirrel to match the colored acorns – thereby developing fine motor skills and hand-eye-coordination!
The game is easy to understand, with no reading skills required. This toddler board game also teaches strategic thinking, turn-taking, hand-eye coordination, and fine motor skills.  The book is extra but if you choose to get the book as well, it teaches memory and attention skills.
The sneaky snacky squirrel works like this: the forest animals are hungry and they need your little one to help them find their acorns. Your toddler will spin the spinner and pick up the matching acorn with the squirrel squeezer. It is then placed in the log. The first person to collect 5 acorns, wins!
Sneaky Snacky Squirrel comes with:
1 s

quirrel squeezer,

20 colored acorns,

1 game spinner,

4 logs, and

Toddler board game
Sequence for Kids
Ages:  Board games for 4 year olds – 7 years old. For 2 to 4 players.

Sequence for Kids is a strategy building sequence game for toddlers. They can enjoy the game without being able to read.
Sequence for Kids is easy to understand, but it's also challenging and exciting for 4 year olds. How it works is, you play a card from your hand and place a chip on the corresponding board game space. When you have 4 in a row, it's a "sequence" and you win. It gets even more exciting! A player can use a unicorn card to place their chip anywhere or a dragon card to remove another player's chip.
Included in Sequence for Kids are:
42 playing cards,
playing chips – 21 red, 21 yellow, 21 blue and 21 green
a folding game board.
Instructions
Chutes and Ladders
Ages:  Board games for 3 year olds and up

Chutes and ladders is a classic that is still extremely popular. It's a great game for toddlers too! You go up the ladders and down the chutes.
The goal is to scramble to the top of the gameboard without slip-sliding down!
Your toddler spins the spinner (developing fine motor skills) to see how many spots they'll move (learning counting skills). If a player lands on a good deed, they can go up a ladder, but land on the wrong spot and they'll slip down a chute!
a game-board,
spinner with arrow,
4 pawns with plastic stands and;
instructions
Hi Ho Cherry O Game
Ages:  Board games for 3 year olds and up. Hi Ho Cherry O will accommodate up to 3 players.

Board games for Toddlers: Image Credit 
Hi Ho Cherry O is an awesome game for developing and practicing basic math skills for all toddlers.  Your toddler will have a blast picking fruit from the trees and filling their buckets.
This is a fun learning game, where your toddler will practice numbers and counting.
Before the game starts, each player chooses their own cherry tree. They put 10 pieces of fruit on the tree they chose, and they're ready to go. The goal of the game is to pick fruits off their trees, and put them in the buckets. The first person to pick all the fruit, wins.
Hi Ho Cherry O includes:
2 gameboard pieces,

10 cherries, 10 blueberries, 10 apples and instructions

3 character moves (Mickey, Goofy, and Donald),

spinner with plastic arrow and;

cardboard base.
Busytown
Ages:  Board games for 3 year olds and up. Richard Scarry Busytown will accommodate 2-4 players.

Board games for Toddlers: Image Credit
First – this is not a traditional toddler board game. IT IS 6 FEET LONG! And, it's is a fun game that encourages teamwork and healthy competition. The busy town game is engaging for sure and promotes key preschool learning skills.
How Busytown works is that the characters race around Busytown, searching for hidden objects. Your kiddo and his/her friends get to drive through colorful city streets, an activity-filled farm, a bustling harbor full of boats, and a busy airport too.
This is not a competitive game. Instead, it's collaborative as the players work together to make it to "Picnic Island" before "Pig Will" and "Pig Won't" eat up all the food.
Together, kiddos have to find hidden objects. Collaboration is important in Busytown because the faster they find hidden objects, the faster they move up to Picnic Island.
Busytown includes the following:
1 Game Board in three sections,
4 Movers with 4 Mover Bases,
1 Spinner,
1 Ferry Tile,
10 Magnifying Glass Tokens,
6 Food Tiles,
30 Goldbug Cards,
1 Sand Timer,
1 Game Rules Manual.
Hoot Owl Hoot
Ages:  Board games for 4 year olds and up. Hoot Owl Hoot will accommodate 2-4 players.

Board games for Toddlers: Image Credit
Hoot owl hoot is a matching game where players work together to help the owls fly back to their nests before sunrise. 
Hoot owl hoot is a cooperative game, where no one is left out, and everyone wins if they successfully get the owl back to its nest.
Your kiddo will learn simple strategy, problem-solving, taking turns, following directions, social development, and cooperation.  In a cooperative game like Hoot owl hoot, "play" is emphasized, not competition. It is a non-stressful boardgame where kiddos work together and help one another. There is shared decision making, creative problem solving, and a sense of community. Toddler games like this develop a positive self-esteem and playfulness.
A nice bonus to this game is that it has two playing levels, so it will grow with your child.
This post was written by  Natasha Barnard and Gioula Chelten.
We trust you've enjoyed our post about board games for toddlers. If we've missed anything good, do let us know. We'll be happy to add it.