How to Get Your Amazon Baby Registry Welcome Box
This post may contain affiliate links. Please read my
disclosure
for more information.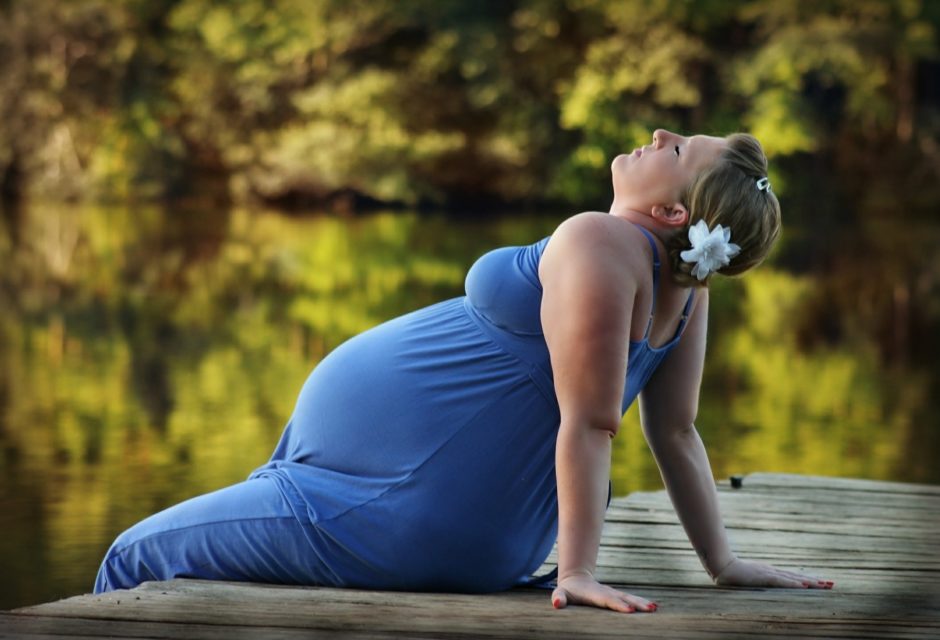 What is the Amazon Baby Registry Welcome Box?

In short, it's a box full of useful goodies for new moms and babies.
It is valued at $35, and you can get it for FREE when you sign up for an Amazon baby shower registry. (Some restrictions apply. Scroll down to see what you have to do to get it.)
There are some moms who worry that since they're getting the amazon baby registry welcome box for free, it's filled with junk. If this is you – stop worrying. Amazon wants your business and if they impress you, you're likely to keep shopping with them for years and years to come. So, they do fill the welcome box with goodies that you will actually use and appreciate.
What's inside the Amazon Baby Box, is a surprise. Amazon does not tell you what's inside, and the contents change. Below is a video of what moms are receiving early 2018 but if you're receiving your welcome box early 2018, don't count on it looking exactly like this – a whole lot depends on their stock levels. You can expect a few big brands and standard items like a muslin swaddle blanket, diapers, maybe a baby toy, breast pads, baby wipes, a baby bottle, several coupons – and more.
Get Your Amazon Welcome Box in 4 Easy Steps
Be an Amazon Prime Member or sign up for a 30-day FREE Trial. To get your Amazon Baby Welcome Box, you need to be an active Amazon Prime account member. Amazon Prime is $99 per year. Yes, that may seem a bit steep BUT as many moms will tell you – that is money well spent. You'd get your money back really quickly with free 2-day shipping

and 20% off diapers, baby food, and other baby essentials.

Amazon Prime is a no-brainer if you shop online a lot – buying diapers for 20% off and having them delivered to your door with free 2-day shipping, beats running out to the store, to pay full price – any day. So if you're on the fence – trust that you'll get your money back soon.
Create Your Baby Registry and Complete their Baby Registry Checklist. Here's an idea of what their baby essentials checklist looks like. Amazon also has their products in categories. Once you are done with adding items from a specific category, mark it as complete. If there are categories where you don't need anything, just mark it as complete. This will tell Amazon that you're done with that category. Once you have marked all the categories as complete, this will satisfy Amazon's "checklist" requirement.
Make a $10+ Purchase. The purchase has to be made from your registry. You don't have to make the purchase yourself – anyone can make the purchase but keep in mind that the $10 threshold does not include tax or shipping costs. (Gift cards do not count!)
Claim your Amazon Baby Registry Gift. You will be able to claim your prize once all the above steps are completed AND the $10+ order has been

shipped.
FAQ about The Amazon Baby Registry Welcome Box
Where do I claim my Amazon Welcome Box?
Once you've followed the above steps and your initial $10+ order has been shipped, you're eligible. You'll see a "Claim Now" button on the left side of your Amazon Baby Registry. Once you click it, the Amazon Baby Box will automatically be added to your cart.
Are there Shipping Limitations for the free baby box?
Yes, unfortunately. The Amazon Baby Registry Gift can only be shipped within the continental United States. Amazon will not ship to APO addresses or addresses in Alaska and Hawaii.
What is the Amazon Baby Registry Welcome Box Contents?
It's a surprise but as mentioned above, you should expect standard and useful mom and baby products. If you have not done so yet, watch the video above. It will give you a good idea of what to expect, but keep in mind that the contents will continually change.
Do I have to add everything on the checklist to my baby registry?
Nope. Only add what you need. If you are done with a category, mark it as complete. This will tell Amazon that you have everything you need from that category. Once you've either added items from each category or marked them as complete, you will have satisfied the requirement to receive a Welcome Box.
Can I get an Amazon Baby Registry Welcome Box if I'm not the primary owner of the Amazon Prime Account, or if I'm an Amazon Student Prime Member?
The Amazon free baby box is only available to the person with the prime membership, or someone who is receiving prime benefits as part of an Amazon household.
Yes, the baby welcome box IS available to Amazon student prime members.
Baby Registry Resources
Everything You Need To Know BEFORE You Start A Baby Registry
All You Need To Know To Find The Best Baby Registry
Every Question Answered About The Amazon Baby Registry
All You Need To Know About The Amazon Baby Registry Discount