How do you create jaw-dropping maternity pictures? What do you have to do to make your pregnancy pictures so great, that you will treasure it for years. What do you have to do to ensure that your maternity photos are so amazing, that you will want to brag about them?
We asked a few professional photographers. Here's what they said:
How To Take Maternity Pictures You Can Treasure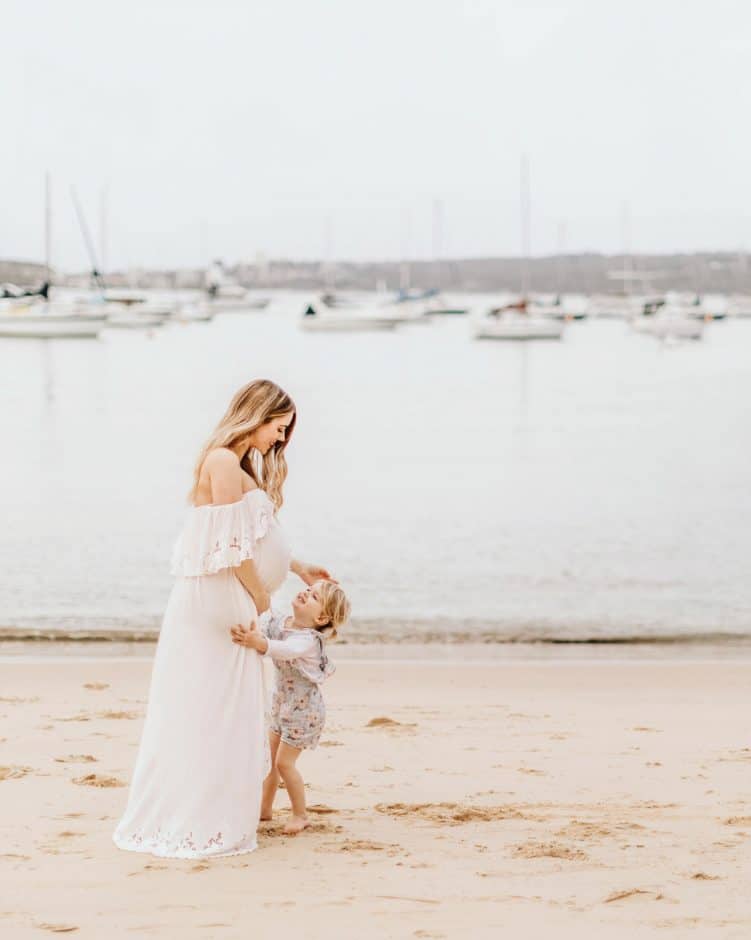 Find The Right Photographer
Finding the right photographer is hands down the most important factor when it comes to getting great maternity photos. A great photographer whose vision reflects your aesthetics and style will make the whole process so much easier and the outcome more predictable. Having said that, there are literally thousands of photographers around, so how can you narrow it down to that perfect one?
Search Instagram or Google for maternity photographers in your area.Create a short list.
Look for photographers who have a large portfolio of maternity photos. If you are looking for spectacular maternity pictures, you do not want someone who does maternity photography on the side, or just occasionally. You want someone who is experienced in taking maternity pictures.
Narrow it down to 3- 5 maternity photographers in your area. Call each one for a quick chat. Even with a brief conversation, you'll be able to get a feel for him/her, and gauge your own level of comfort. Do you feel a connection with the photographer? It would make your maternity photoshoot so much better if you connect with your photographer and feel comfortable around him/her.

Image Credit: Hairbykaceeb

Share your maternity photo ideas with them, and ask for their pricing. There is no sense in meeting them if they can't do what you have in mind, or their rates are outside your budget.
If you've can't decide who to go with, ask to see their entire album of a recent maternity photoshoot. This will allow you to see the whole set of photos from that maternity photoshoot, not just the best ones picked out for Instagram or their website. If some of the photos have you second-guessing the photographer, you probably want to stay away.
Get The Right Maternity Gown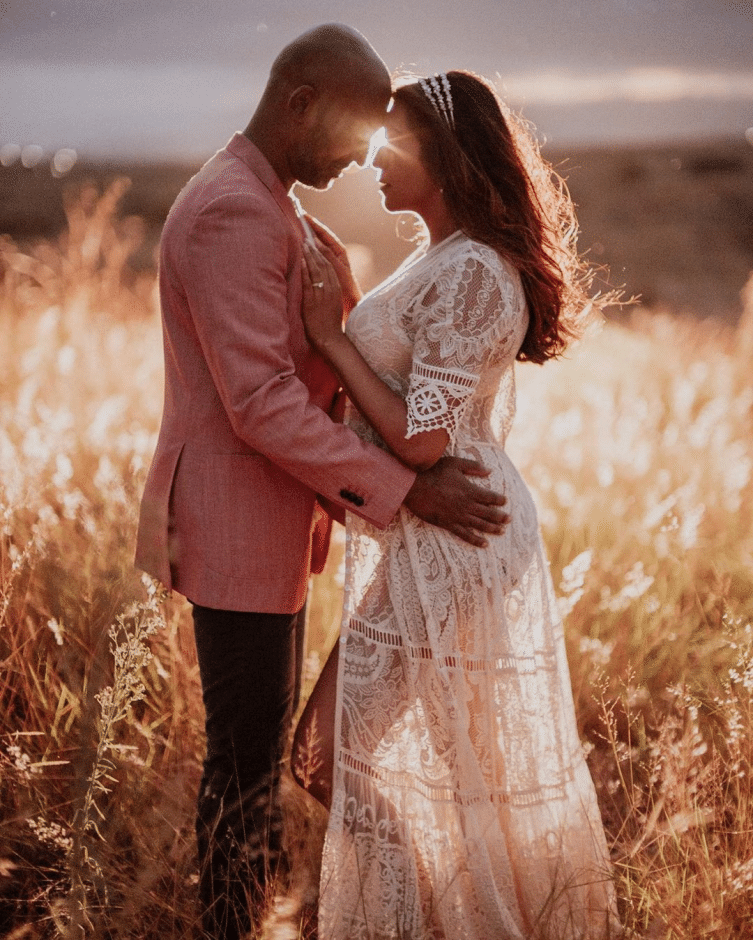 An outfit can make or break a photo. It is therefore super important you wear something that really flatters your body and fits the backdrop.
A truly stunning dress will instantly turn you into a pregnant goddess, so do go with the most elegant dress you can find. Also, look for maternity dresses that are soft and flowy. When in doubt, choose a maternity maxi dress

. They are very flattering to the pregnant body because it shows off your bump while it elongates your body.
So where do you get these fancy maternity gowns?
There are some seriously stunning maternity labels out there like Fillyboo Maternity, Coven&Co and Spell. But maternity brands like these are also seriously expensive. Sure, their dresses are jaw-dropping but with hefty prices like that, they are probably out of reach for most of us. And who can afford to spend a fortune on something you might only wear once!
If budget is an issue for you, consider renting. It's a great option! There are great maternity rental stores that continue to pop up all over the world. Here are a few USA based maternity rentals to consider:
If you are taking photos with your partner and/or your older children, make sure you coordinate your outfits. A neutral color palette works best. Also, try to use a similar color palette rather than the same color for everyone.
Use Maternity Props Wisely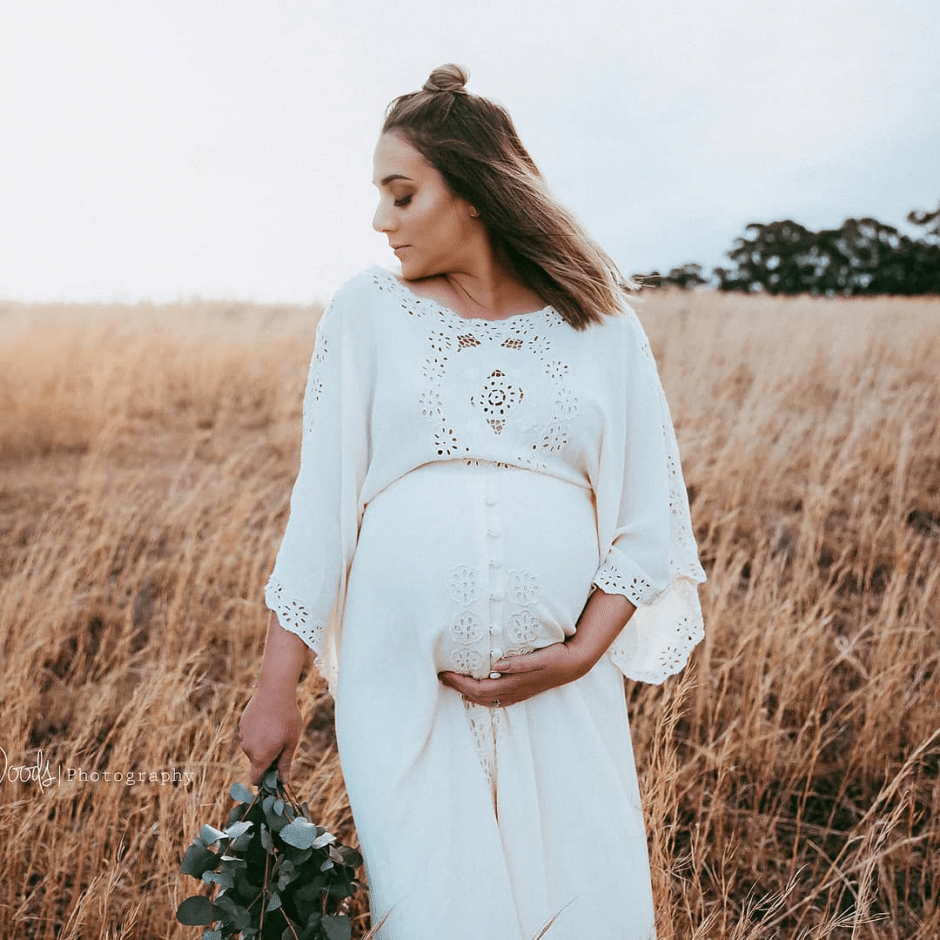 If you want to take your maternity photos to that next level, consider selectively adding styling props to the maternity photoshoot. A beautiful bouquet of flowers,  a flower crown, or a luxurious rug can add that special touch.
Other great props to use are baby books, baby onesies, alphabet blocks spelling out your baby's name, baby books, your baby's due date on a wooden plaque, etc. Do make sure it is aesthetically appealing and it compliments your outfit. Professional photographers do recommend NOT overdoing the maternity props because it can get cheesy. If you really want them but they just don't look good, consider using your sentimental props for your newborn photos!
Consider Hair And Makeup For Your Maternity Photoshoot
Getting your hair and makeup professionally done is certainly not a requirement. It is entirely up to you. However, you will already have spent money on the photographer and the dress. As such, getting your hair and makeup done professionally does not seem so unreasonable. (Getting hair and makeup done, when you have a baby, is a luxury that you will not see again for a while. So if you can do it, take advantage of the opportunity.)
Whatever you decide to do, go for the subtle, natural and fresh look. They tend to be the most liked maternity pictures.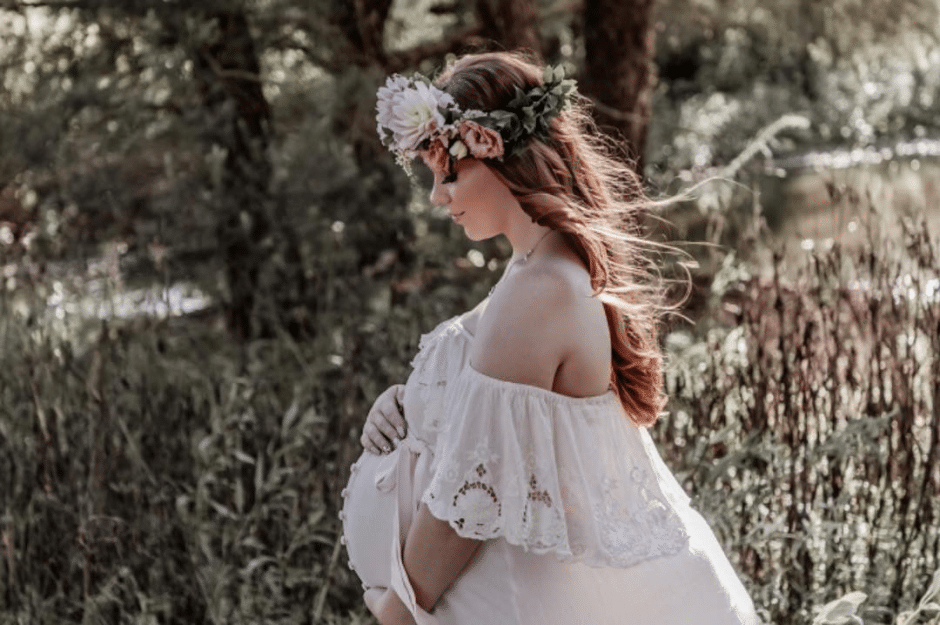 Find the Perfect Location Of Your Maternity Photoshoot
Choosing the ideal location for your maternity photo shoot is important because it really sets the tone of your photos.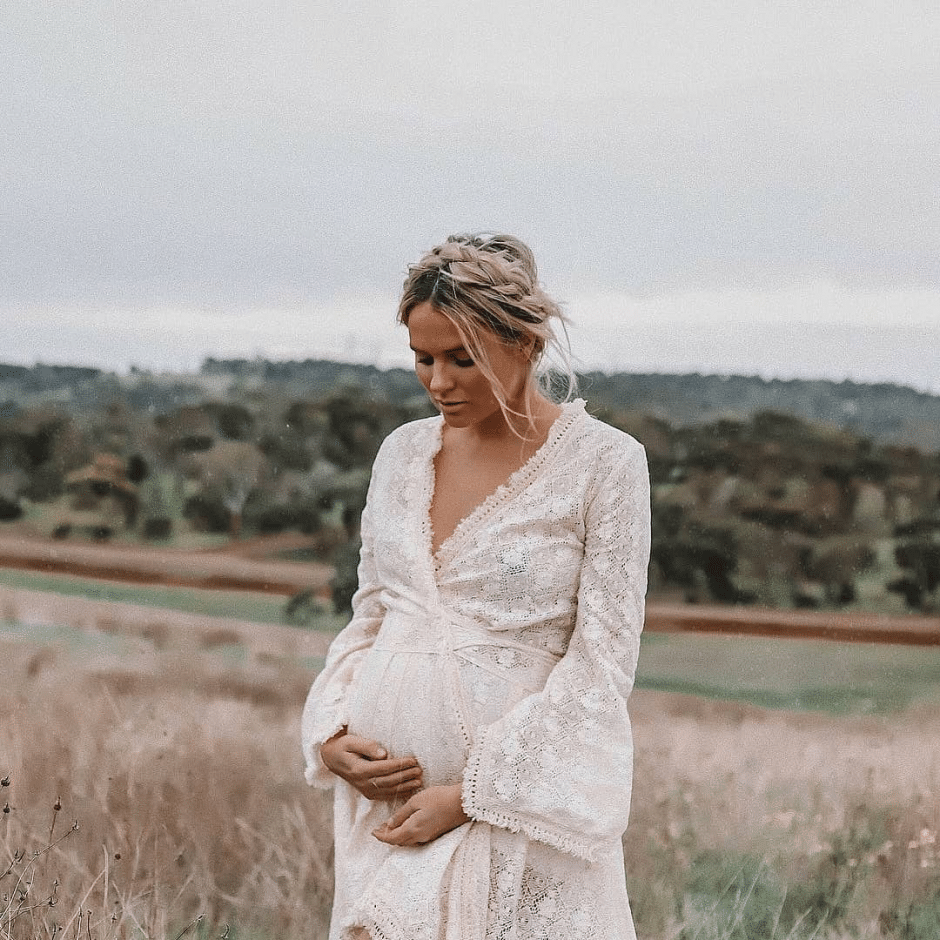 Do think about where you live. Are there any unique landscapes that you want to use as your backdrop?
Normal folks see a desert or a salt flat as utterly boring, but professional photographers see locations like these as stunning because it defuses light beautifully at the golden hours of the day!
Or imagine yourself in a soft, flowy dress and your hair down, walking along the beach or lakeside.
Forest and greenery are absolutely gorgeous too and adds another dimension of color to your photos.
Professional photographers also adore grasslands because they photograph beautifully and gives everything a soft touch!
Milk bath photography is extremely popular too.
If nature is not an option, consider places that are special to you, like the place you and your husband/ partner first met, or the secret place where you like to hang out. Adding that personal touch translates through the photos because you seem at home and in your element in those moments.
If you can't think of a good place to go, ask your photographer for suggestions. He/she should be familiar with a few great spots that photograph well. 
Ultimately, the location you decide on should be easy for you to get to, and it should reflect your personality.
Note From The Author
All of the images in this post are from Mama Rentals, an amazing maternity rental boutique in Australia.
PREGNANT? HERE ARE A FEW HELPFUL RESOURCES:
A real answer to almost all...