Baby Essentials To Make Your Life Easier
Your baby is coming. Congratulations! To prepare yourself, you're going to need a few baby essentials to get you started.
Important Baby Registry Considerations
Do keep in mind that what is considered a baby essential for one mom, may not necessarily be essential for another. For example, some moms can't do without their nursing pillows – some consider it a waste of money. Therefore, consider your lifestyle, your budget, and your personality as you add things to your baby registry list.
If you have an Amazon baby registry, add all your baby essentials to your baby registry, whether you think people would buy it, or not. Whatever is left on your registry can be purchased with Amazon's completion discount. That means you get a discount on everything that is unpurchased on your registry. (It has to be on your registry in order for it to qualify for the completion discount.)
For your convenience, our new baby essentials checklist is separated by the most important categories: baby feeding, diapering essentials, baby clothes, bathtime essentials, bedtime essentials, health and safety, baby gear and transportation, and baby proofing.

Click here for your FREE Printable Baby Essentials Checklist
Baby Essentials For Feeding

Breastfeeding Moms
Burp cloths
Breast pump (Get one for free via your insurance)
Nursing pillow (optional)
Nursing bras (Buy one cup size larger than your pregnant bra size)
Breast pads
Lotion for sore nipples
Nursing pillow (optional)
 Nursing Cover

Hands-free pumping bra

(optional but oh-so-helpful)

Formula Feeding Moms
Burp cloths
Bottle and nipple brush
Formula (Be sure to check the expiration date and note the lot number in case of recalls).
Thermal bottle carrier (optional)
Bottle warmer (optional)
Nursing pillow (optional)
 Bottle Drying Rack

(optional)
 Bottle Sterilizer

Baby bottle dishwasher basket

(optional)

Babies Starting Solids
4-8 Baby bibs

 High Chair

 Food Processor

(to prepare home-made baby food)
 Baby Food Storage Containers

 Toddler Utensils

 Sippy Cups

Baby Diapering Essentials

Disposable Diapers
2-3 Boxes of newborn-size diapers (If you had a diaper raffle at your baby shower, or you stockpiled diapers, great. Otherwise, use a diaper calculator to figure out how much you'll need.)
Diaper changing pad or changing station
Diaper rash cream
Disposable baby wipes
Diaper pail (optional)
Diaper bag
Cloth Diapers

10 Diaper Covers

+ 24 Prefold Diapers

; or 10 Pocket diapers

or All-in-one diapers

Diaper sprayer (optional)
Diaper changing pad or changing table 
Diaper rash cream
Snaps, Velcro or safety pins to secure your cloth diapers (if necessary)
Cloth diaper wipes
Cloth diaper pail
Cloth diaper pail liners
Diaper bag
Gentle cloth diaper laundry detergent
Baby Clothes

The baby clothes you get will depend on the season that your baby is born into. Choose accordingly.
8 x  onesies (choose short sleeve for summer babies, long sleeve for winter babies)
5 x baby nightgowns (they make nighttime diaper changes much easier.)
8 x one-piece baby bodysuits with zippers.
5 pairs of pants
2 x newborn hats for summer babies
8 pairs of socks or booties
2 pairs of scratch mittens (to prevent your baby from scratching him/herself.)
2 x cardigans or jackets (for winter babies.)
Bunting bag or snowsuit (for winter babies)
Laundry detergent for infants
4 x Outfits for dressing up (optional)
Baby Bathtime Essentials

1 x Baby bath (optional. You can also bathe your baby in the sink.)
4 x Baby washcloths
Baby shampoo and body wash
Baby soft-bristled hairbrush (optional)
2 x Soft-hooded baby towels
Baby Bedtime Essentials

A safe crib or bassinet
Crib mattress (according to the AAP (American Academy of Pediatrics), less than two fingers should fit between mattress and crib)
3 x waterproof mattress covers
4 x fitted cribsheets
4 x swaddle blankets
4 x receiving blankets
Sleepsack
Nightlight (for nighttime diaper changes)
Baby Essentials Checklist For Health & Safety Products
Eyedropper or medicine spoon
Medication in case of fever
 Cool mist humidifier

 Nasal aspirator

 (snot sucker)
 Baby nail clippers or baby nail file

 Baby thermometer

 Petroleum jelly and sterile gauze

(for circumcision care)
 Baby first aid kit

 Baby Monitor

 Smoke and Carbon Monoxide Detector

Baby Gear & Transportation Essentials

 Infant or convertible car seat

 Second car seat base

(for an additional car.)
 Stroller

 Baby carrier for younger babies

 Baby carrier for older babies

 Travel highchair

(optional)
 Bunting bag

or stroller blanket

for a winter baby
 Baby carrier cover

for a winter baby
 Baby swing or bouncer

Optional But Nice To Have Baby Items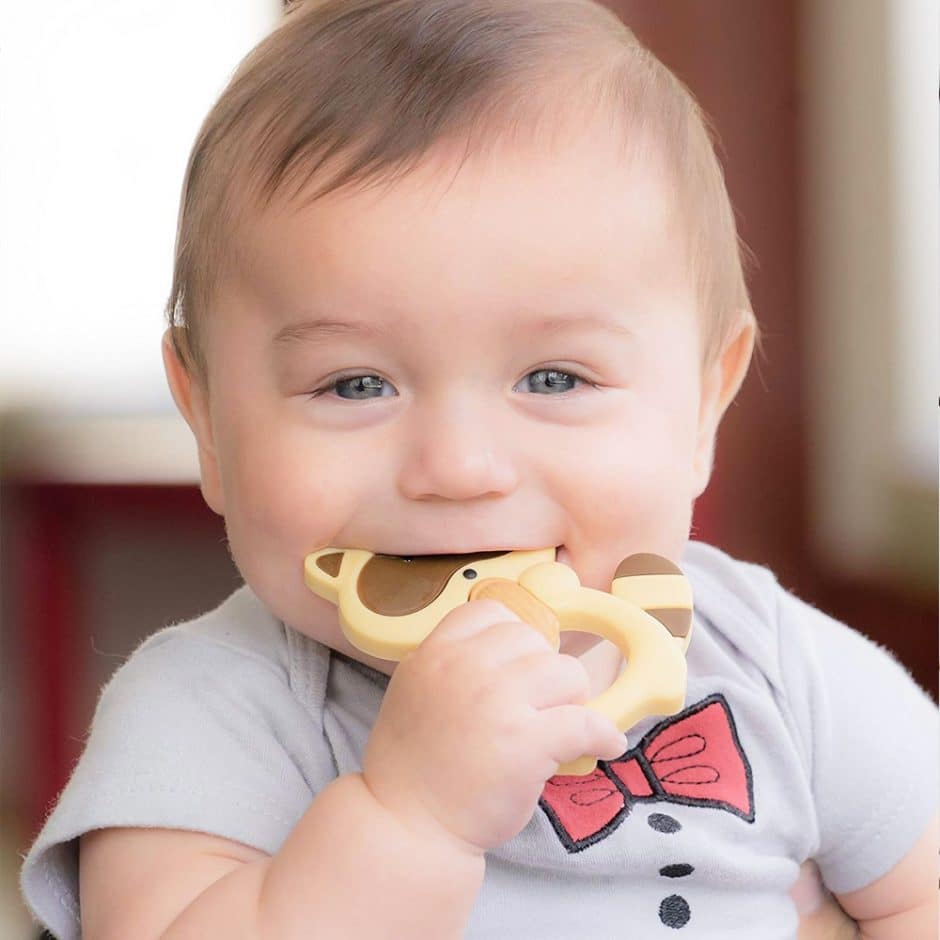 2-4 Baby pacifiers

(Sucking soothes babies. Therefore, most moms consider pacifiers as essentials.)
Pacifier clip or holder (Your baby is going to drop that pacifier, guaranteed. Sometimes you won't be able to find it. A pacifier clip saves you a lot of trouble.)
Baby swing

or bouncer
Baby changing table (A baby changing station will make your life easier because you will have all you need to change your baby's diaper in one place. It is very convenient but entirely optional).
A nursing chair

or rocking chair (You can feed your baby wherever it is comfortable, but it's nice to have a comfortable chair in the nursery.)
Bookrack for baby's books

. (This would be necessary if you had a "bring a book instead of a card" baby shower.)
Baby mobile

on the crib. (Great entertainment for your baby during the first few months.)
Toys basket

Baby hamper

Blackout shades

. (Your baby will sleep longer in a dark room. Over time, your baby will associate the darkened room with sleeping time.)
Whitenoise machine

. (Some moms swear by it because it may help your baby sleep longer. You can also get a white noise app on your phone.)
 Portable Playpen with bassinet

 Playpen Sheet

 Play Mat

(for Tummy Time)
 Board Books

Baby Essentials For Baby Proofing
 Baby Gates

 Outlet Covers

 Cabinet Locks and Straps