What Is A Babymoon And Why Should You Take One?
Once you hit the second trimester, it is not uncommon for your friends and family to be offering babymoon ideas and advice. But why would they do that?
Because once your baby arrives, your life will never, ever, ever be the same again. For one thing, those sleepless nights will hit you hard and you might as well get a good rest now – before the birth of your baby.
For another, you are unlikely to have a decent vacation again in a long time, (unless you consider it "vacation" to be watching your child like a hawk all the time, in fear that he/she may run off to go play in the water, or try to eat the sand.) This is why you need a vacation before your baby arrives. In other words, a babymoon is a vacation you take before your baby is born.
But a babymoon is not only for brand new parents. You could be looking for babymoon ideas for every pregnancy. Why? Because being good parents means having a good relationship. Going on a babymoon with your partner means connecting with one another in a way that you otherwise cannot during the hustle and bustle of normal life. It's a great idea to make time to spend with each other without the stress of everyday life.
A babymoon doesn't need to be long either. One to three days together is plenty to unwind and recharge.
But if all those reasons aren't good enough, consider that growing a human being inside your body is really hard work! You deserve a break!
Before You Start Planning Your Babymoon
Here are a few babymoon ideas to keep in mind as you are planning your babymoon.
A babymoon is NOT a honeymoon.
Don't be mistaken. They may sound the same but they are not. They are completely different things because now you've got hormones, pregnancy symptoms, and reduced mobility to deal with.
Also, don't expect it to be a romantic, carefree getaway. It could very well be, but be careful not to expect it.
Considering relaxing locations.
There are tons of different locations to choose from but when it comes to babymoon ideas, you'd be better off choosing a location that will allow you to relax. The goal is to get home feeling refreshed. Your pregnancy is not the time to embark on one of those intense, see-the-world adventures. Keep it mild and relaxing.
Choose your accommodation carefully.

Vacation rentals or resorts and hotels? With vacation rentals, you are left to your own devices? Vacation rentals are definitely cheaper than resorts and hotels but you have to cook your own food, make your own bed, move your own bags? With hotels and resorts, you pay more for sure but you get pampered and spoilt because they do almost everything for you.
Select the right time for your babymoon.
The first trimester is not a great idea if you are suffering from morning sickness, or if you are still fighting major fatigue. It's best to plan your pregnancy vacation in your second trimester, between the 14th to 28th week of your pregnancy – according to the American College of Obstetricians and Gynecologists. In your second trimester, you'll be comfortable, you'll be rockin' a cute baby bump, and you'll have the energy to enjoy your destination. Also, your baby bump isn't so big yet that it gets in the way of your activities.
If you're going to wait until the 3rd trimester, be sure it's early enough to fly or sit for long periods of time. Also, try to go before you get really uncomfortable and tired.

Ensure that you minimize travel time.
When you are pregnant, it's always a good idea to cut down on travel time because your pregnant body likely won't do well on a trip that has three different layovers or a 10-hour car ride.
Researchers also say that sitting for extended periods of time could increase the risk of gestational diabetes in pregnant women.
However, this doesn't mean that you have to eliminate babymoon ideas to international destinations. Simply plan for it. If you know you are going to be sitting for a long time, even during long flights, plan to get up every hour or so and move around. If you are taking a long road trip, plan regular stops.
Talk to Your Doctor
Clear your travel location, your plans, and activities with your doctor. It's a smart idea to let him/her know what you are planning because your plans may sound safe to you, but in the eyes of a medical professional, they may not be.
Always Watch Your Belly
This is obvious but it is worth mentioning that you must be careful and make sure that your belly doesn't receive any kind of trauma. This simply means that any babymoon ideas that involve adventure activities are to be avoided. Also, you will be in a new environment – one you don't know. Be extra careful to avoid falls or slips.
Avoid Trekking
If trekking is your kind of thing, this idea may seem exciting but trekking could put excessive stress on your body. That's not even the worse part. Many trekking routes are in remote areas, which could make medical assistance difficult.

Road trips can be fun!
With road trips, you'll definitely save money, and you will have the peace of mind knowing that you are relatively close to home – in case of anything.
If a road trip is one of your babymoon ideas, do try not to drive more than five or six hours, do take frequent breaks to boost your blood flow, and pack plenty of healthy snacks and drinks.
Another obvious tip is to wear your seat belt low, with the shoulder strap across your collarbone. Also move your seat as far back as possible to create more distance between your pregnant belly and the dashboard in case of a fender bender.
Considering a cruise?
Cruises can be fun but before you book, ask about the cruise line's policies for pregnant women. Many cruise lines don't allow you on board after 25 weeks.
While a luxurious cruise may be the ultimate in rest and relaxation, it should not be on your list of babymoon ideas if you are prone to seasickness. Even if you are not prone to seasickness, you may be now! Pregnancies do amazing (and not so amazing) things to our bodies. If you do plan on taking a cruise, ask your doctor about seasickness medicines to take during pregnancy.
Finally, do your research before you commit. Make sure there will be a medical professional on board. Also, check the ports to ensure you'll have access to modern medical facilities should you need them.
Look for babymoon deals
Look for babymoon hotel package deals – they are out there but you need to find them. Finding a great babymoon deal can save you tons.
Tell everyone you are on your babymoon!
When you are booking, tell people you will be on your babymoon. Honeymooners often get free upgrades when it is known they are on their honeymoon. By letting people know you are on your babymoon, you may get a few free upgrades too. Who knows, you might get an airline seat upgrade, a hotel room upgrade or a special gift basket in your room upon check-in. But even if you don't get any benefit of telling people, simply talking to others about your babymoon can boost your bonding experience and make your trip feel all the more special.
How To Choose A Great Babymoon Location
The diaper runs and midnight feedings will soon become the norm. What better than to pick a great location for rest and relaxation. But as you are thinking of a babymoon, what would you want in a babymoon? The beach, nature, romance, relaxation, a cosmopolitan getaway, adventure, the country? And what time of the year will you be traveling? And while you are considering that, what are your energy levels?
These are all great questions you will need to answer to help determine your babymoon destination.
Where to Go On Your Babymoon?
The list of babymoon locations below is fun and adventurous and can almost guarantee a trip you will never forget. However, it is limited. Why?
The Zika Virus. Wherever you choose to go, make 1000% sure it is a zika-free zone. Your pregnancy vacation should be memorable, but not for zika.
Good Medical Facilities. Chances are you may not ever need a doctor or a hospital, but in case you do, you want to be sure you are in a location/ country where you can get the best care possible.
The world is a big place and there are literally thousands of locations that are zika-free and where you can get good health care but for this post, that list is limited to places we know and where we actually traveled to while pregnant.
Babymoon Ideas – USA
Maui, Hawaii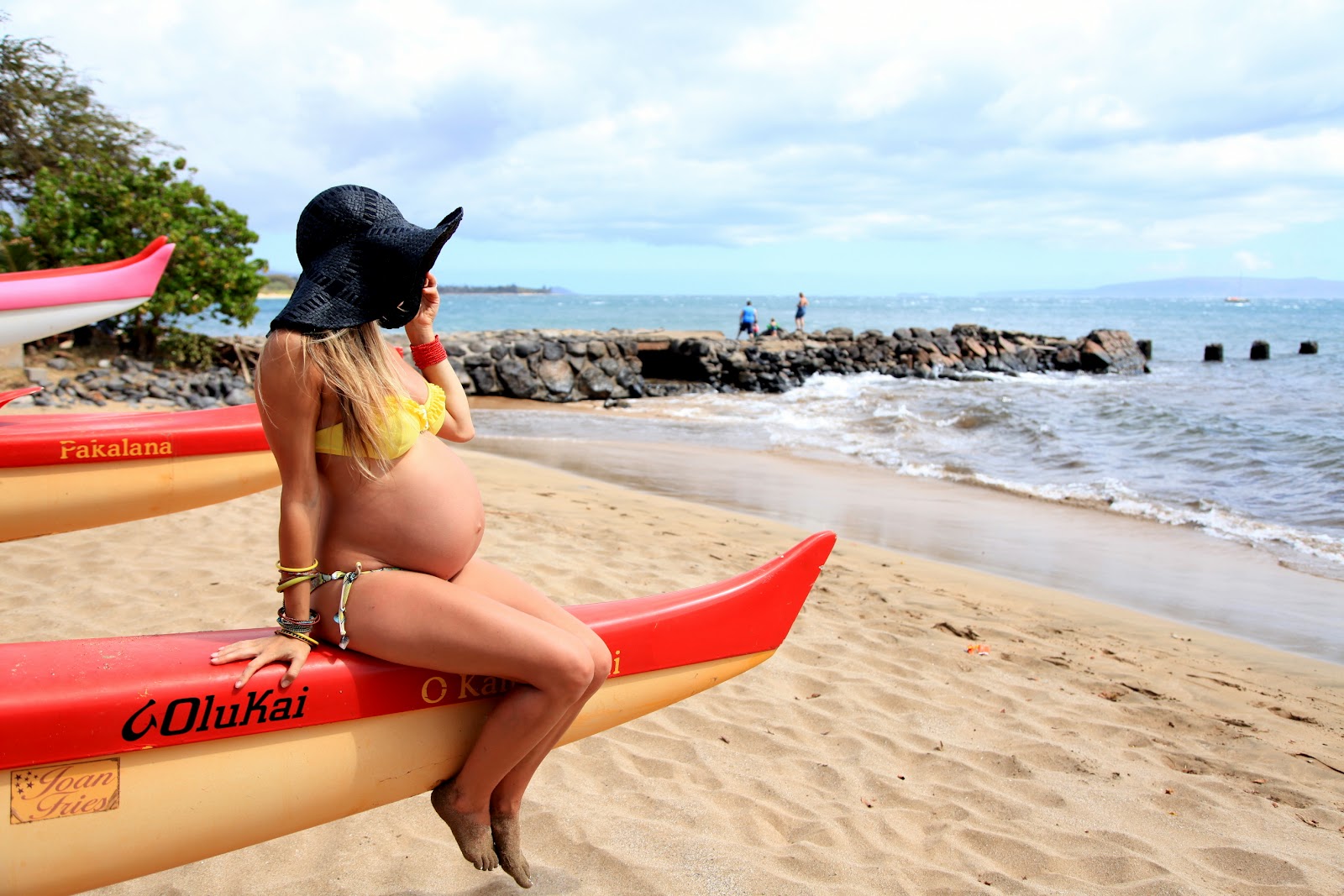 Here's why you will like Maui:
Quality medical care.
It's a safe location – low crime rate.
Safe drinking water.
Low risk of eating foods that cause food-borne illnesses.
There are lots of beautiful vacation rental options for any budget.
Hotels and resorts are first class.
Beaches are gorgeous.
Great for hikers. There are lots of trails for any skill level.
Lots of sophisticated, world-class restaurants to choose from, as well as delicious, budget-friendly local cuisine options.
---
New Orleans, Louisiana

Here's why you will like New Orleans:
The French Quarter offers a world of grand old mansions, fascinating architecture, quaint galleries, beautiful open spaces and lots more.
Delicious food from the French Quarter to Bourbon street.
Rich in culture. If you sleep in, you can even enjoy a wonderful jazz brunch.
Lots of history to explore through the Garden District and its old cemeteries, the Riverfront, and the bustling activity on the Mississippi.
Heaven for those with a sweet tooth. You can enjoy variations of pralines, beignets, fudge and so much more.
The city offers a relaxed, cultural, and family-friendly vibe.
---
Miami, Florida

Here's why you will love Miami:
If you are flying from within the USA, the flight is relatively short.
You can enjoy all the benefits of a tropical destination, with the threat of Zika.
Enjoy hours of poolside or beachside relaxation.
Lots of accommodation options to satisfy any budget.
Rich in culture.
Delicious dining experiences.
Miami offers a cosmopolitan getaway with luxurious spas.
---
Savannah, Georgia

Here's what you will love about Savannah:
Laid back, relaxing vibes.
Very accessible if you are already in the USA.
Delicious mommy-to-be approved comfort food and romantic restaurants.
Rich in history and culture.
Beautiful, with museums and plantations to visit.
A beautiful beach at Tybee Island.
---
Babymoon Ideas – International
Cape Town

Why you will love Cape Town:
Beautiful attractions and scenery, museums and galleries.
Rich in culture with lots of diversity.
World-class medical assistance.
Laid-back attitude.
Gorgeous, white sandy beaches.
Delicious food almost everywhere.
Shopping extravaganza.
Glorious, natural beauty.
Variety of things to do and places to stay.
---
North Island, New Zealand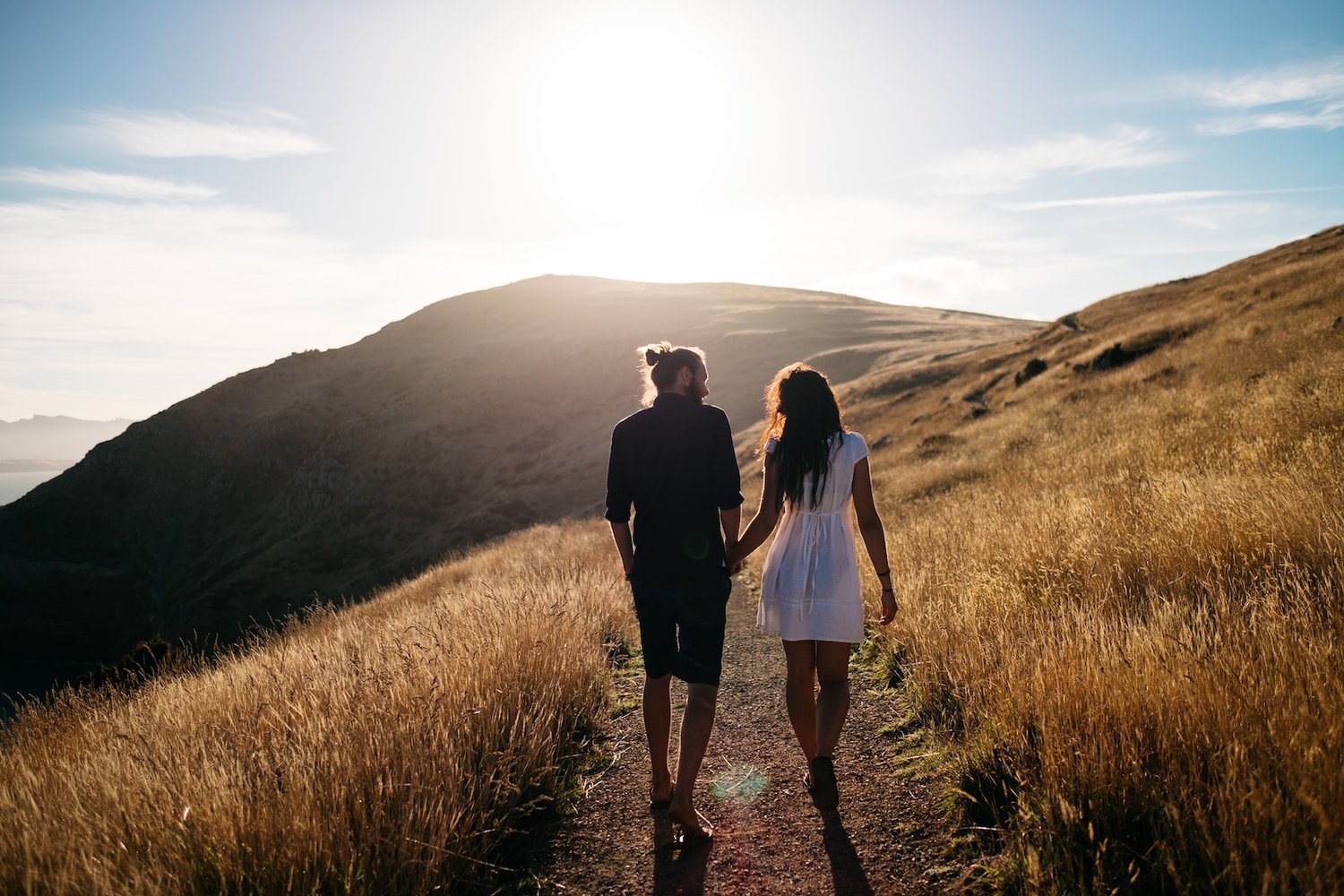 Why you will enjoy the North Island:
Breathtaking scenery.
World class sailing – unless you get seasick.
World class medical assistance.
Safe – low crime rate.
Stroll along stunning beaches.
Incredible foods.
Hot, thermal springs in Rotorua.
Gorgeous forest walks – no snakes or wild animals.
Rich in culture. Visit museums and historic townships.
Picturesque waterfalls.
Cuba Street in Wellington has an eclectic collection of cafes, op-shops, boutique, small fashion stores, art galleries, and music shops.
---
Sydney, Australia

Here's why you will like Sydney:
Home to the Sydney Symphony, Australian Ballet or other world-class performances at the iconic Sydney Opera House. Or just take a behind-the-scenes tour.
Beautiful beaches.
Enjoy Sydney harbor cruises.
Visit the Royal Botanic Gardens.
Visit Taronga Zoo – one of the world's best zoos.
Luxurious spas to enjoy.
Accommodation for any budget.
Sydney has a 23-day festival held annually that combines art, technology, light, music, ideas, and commerce. It's held early winter in Australia, so that would be early summer in the USA.
---
Lisbon, Portugal

Reasons to love Lisbon;
Lisbon is one of Europe's most picturesque cities.
Walk along the boardwalk from Estoril to Cascais.
The city offers a laidback pace, so it's perfect for relaxation. Locals spend hours relaxing in restaurants and cafes.
Delicious foods but be picky and ask questions because some foods are not safe for pregnant women.
Visit the National Coach Museum.
Beautiful, luxury hotels to choose from.
Try a "Pastel de Belém." It's a traditional egg tart pastry which was named by The Guardian as the "15th most tasty delicacy in the world".
Gorgeous seaside resorts of Estoril and Cascais on the outskirts are particularly popular.
Luxurious spa packages available for moms to be.
---
What To Do On Your Babymoon?
Depending on where you are going, below are a few great babymoon ideas on what to do when you get to your location:
Soak up the atmosphere in your new location.
Relax on the beach.
Book a pregnancy massage at a spa.
Go to the movies.
Plan a picnic in the park.
Eat at an all-you-can-eat buffet.
Connect with your partner.
Basically, whatever it means for YOU to relax – do that.
Once You Arrive On Your Babymoon
Find the nearest medical facility to ensure that should anything totally unexpected and entirely scary occur, you know where the hospital is. Knowing the location of a hospital in the area would be helpful as it acts as a safety net in case the trip requires medical intervention.
You can't drink alcohol but you can still feel festive. Ask the waiter to make your drinks "virgin," but to add the extras like the little umbrellas, etc. This will make you feel like you're still part of the party.
Get creative about what activities may be more pregnancy-friendly than others. For example, swimming is great, hot tubs are not when you are pregnant. Long walks can be fun, but a hike may not be.
Don't get talked into eating foods you don't recognize. While we're advised to follow the "eat this, not that" guidelines of pregnancy, also follow your own intuition. If one restaurant serves the world's most amazing whatever, it doesn't mean you must try a bite — particularly if you don't know what it is. It is better to be safe than sorry.
If you enjoyed this, you will love: Helpful tips for traveling while pregnant.
PREGNANT? HERE ARE A FEW HELPFUL RESOURCES:
A real answer to almost all...