How To Actually Choose Learning Toys For Toddlers
Toys are great, but not all toys are learning toys for toddlers. By thoughtfully choosing toys, you are promoting skills that are vital to your little one's development in areas like language and literacy, creative thinking, early math, problem-solving, and social-emotional growth.
Teachers and professional educators know a little more than regular folks when it comes to choosing learning toys for toddlers. Which is why – when they choose toddler toys, they go about it in a different way. Here is a quick summary of how they choose toys for toddlers.
Choose Toys That Can Be Used In More Ways Than One
Look for toys that can be fun for children at different developmental stages. No one likes to spend money on a toy that is played with once, or twice, and never played with again. Guard against that by choosing wisely.
For example, dolls are versatile. Toddlers like dolls as they begin to understand nurturing and caring for others. As they develop further, they play pretend by feeding and dressing their dollies.
Other examples include action figures,

toy animals,

toddler-friendly dollhouses,

dump trucks, trains,

and more.

Choose Toys That Encourage Exploration And Problem Solving

Through play, our children practice newly learned skills over and over again. What better than to offer toys that give your kid a chance to figure something out on their own—or even with a little coaching? Toys like these are extremely beneficial because they develop;
persistent problem-solvers;
spatial relations skills, which is the understanding of how things fit together;
hand-eye coordination;
fine motor skills by using the small muscles in their hands and fingers; and they
help build logical thinking skills;

Examples include shape sorters,

blocks,

puzzles,

nesting blocks, nesting cups, as well as art materials like paint, crayons, play-dough,

and clay.
Choose Toys That Spark Your Child's Imagination

During a child's third year of life, they become very creative. According to the CDC, pretend play is an expected milestone. This is why you'll see your toddler pretend to be someone else, or they pretend that some things are something else, entirely.
As such, do look for toys that your little one can use to act out stories.
Pretend play is wonderful and essential as it develops problem-solving skills, builds language and literacy skills, and the ability to sequence (by putting things in a logical order).
Some examples of great toys to offer your child include toy food,

plastic plates,

action figures, dress up clothes and costumes,

trains and trucks, tracks, toy tools.

Toys to spark your toddler's imagination doesn't even need to cost money!

Things Toddlers Like To Play With Around The House:
pots and pans,
spoons,
measuring cups,
cooking tongs,
laundry baskets,
paper towel and wrapper paper rolls to make a fire hose,
cereal boxes or any size boxes – toddlers LOVE big boxes because they can become pirate ships, houses, tunnels, forts, doll houses and more.
a bowl of dry pasta or cereal,
shaving cream lids or lids of any sizes are perfect for pouring while in the bathtub, or stacking, hiding, sorting and nesting,
spray bottles filled with water,
sponges,
brooms,
salad spinners, (watch them put toys inside and spin it,)
empty wipes containers, and much more.
Allow Your Toddler To Play With "Real" Things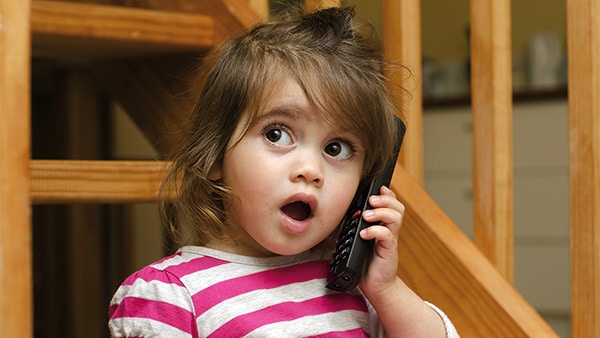 By now, your toddler has figured out that the toy phone he/she has, is not real. Your toddler wants YOUR phone, instead. Or perhaps he/she is pressing all the buttons on the remote or trying to turn the tv on when it's off. Or has your toddler started turning on lights in broad daylight, just because? Why? They want to do "real" things.
This can be frustrating to you, but it's actually great because your toddler is developing and learning spatial relations – how things work and fit together.
Examples of toys you could offer are musical instruments,

toy dishes, and toy food,

child-size brooms and mops,

brushes and dustpans.

If you have an old phone, charge it and let them play with that. If you have an old remote control, take out the batteries and let them play with that, too.
Choose Toys That Encourage Early Reading Skills

Things like magnetic alphabet letters

or wooden letters,

books, markers, crayons, and fingerpaints

help our children develop early writing and reading skills.
Board books are also great. Reading to toddlers is great but they can also look through the books by themselves – after you have read it to them, and imagine the story all over again as they recognize the pictures.
You could also use "real-life" props like magazines, catalogs and take-out menus for your child to look at and play with.
Choose Toys That Encourage Your Child To Be Active

Gross motor skills are important for toddlers because as our kiddos gain strength and confidence in their bodies, they also develop the ability to do more complex activities in the future, like playing sports. This is why educators and medical professionals encourage physical activity.

Physical activity should be easy for you to encourage because most toddlers can't sit still, anyway.
Some great examples of beneficial toys are simple things like balls,

tricycles,

scooters,

a child-sized basketball hoop,

a trampoline,

gardening tools

to dig and rake with, and big boxes to make tunnels and crawl through, and more.
Play Toddler Board Games And Other Learning Games
Board games are not just for "readers." There are lots of fun toddler board games that require no reading at all. These are great for developing counting, matching, language, listening, and memory skills. At an early age, they also get to "learn the rules."
Note From The Author
I hope that while reading this article, you noticed that picking learning toys for toddlers, need NOT be expensive. This is particularly the case if they can be entertained with big boxes, pots and pans, toys that "grow" with them, and toys that can be used in more ways than one.
I hope this guide will be helpful as you decide which toys to offer your kiddo.