Beautifully Festive Christmas Fireplace Decorations For Any Home
This post may contain affiliate links. Please read my
disclosure
for more information.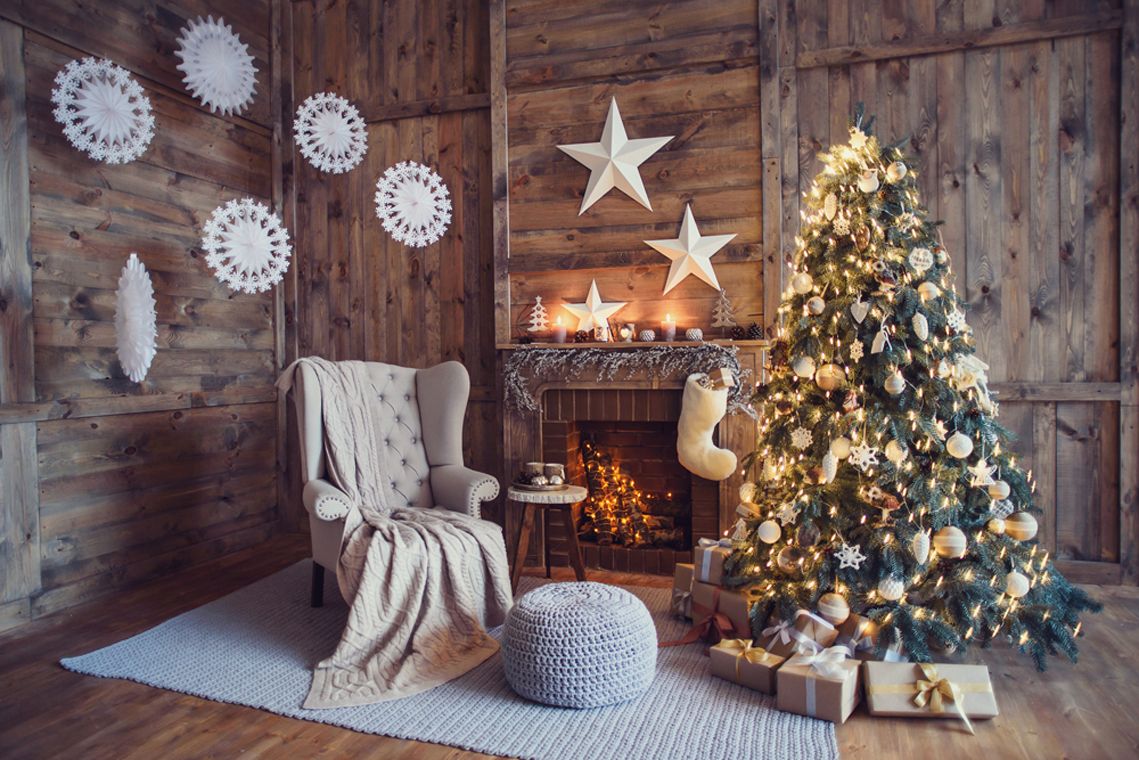 Christmas Fireplace Decorations
In the grand scheme of things, the Christmas Fireplace is a big deal.
Why? It's where Santa Clause enters your home to deliver gifts and toys, of course. As such, you're going to want your Christmas fireplace decorations to be extra special.
But as we wait for Christmas day to arrive, the Christmas fireplace is the focal point in our homes. For many of us, there's a tv above the mantle. This means that we're looking at the fireplace for weeks before the big day. That being the case, we want the Christmas fireplace decorations to be as special as possible.
All these designs are DIY friendly. You can, therefore, achieve your dream aesthetic without breaking your budget.
The Christmas fireplace decorations below will match most styles and aesthetics. Whether you're into the farmhouse style with repurposed crates and windows, or modern black-and-white color palettes. The collection includes rustic, simple and cozy examples with a TV and without TV. Some mantels have garland, lights and a Christmas tree, some not.
Pick the Christmas fireplace decorations that speak to you, and that match your style and your home.
---

---

---

---

---

---

---

---

---

---

---

---

---

---

---
---

---
---

---

---

---
---
---
---
---
---

---
---

---

---

---

---

---
---

---

---
---

---

---
---

---

---

---
---

---

---

---
---

---

---
---

---
---

---