Baby Shower Price is Right
The Price is Right Baby Shower Game is FUN and really easy to play. Sure, there is a little bit of preparation involved from the host, but nothing extraordinary. The host buys any 10 different, but commonly used baby items, and the partygoers have to guess the price of each.
What You Need To Play Baby Price Is Right
Your free printable baby shower price is right printouts. For best results, print them out onto cardstock paper. It's sturdier and easier for your guests to handle.
Your "baby price is right" game baby supplies. Your baby supplies should be purchased from a store where most people shop, like Amazon, Walmart, Target, etc. That way, it will be easier for them to guess the correct prices.
Your Receipt. This is important to play the game because it helps you verify the winners. If you are buying everything from Amazon, take a screenshot of your receipt and print it out.
Baby Shower Price is Right – Two Templates To Choose From
We've hooked you up with two "price is right" templates. You can choose which one would suit you best.
Template 1
In the first template, we've done most of the work for you. No need to figure out which products to get because we've done it for you.
Here's what your Baby Shower Price is Right template will look like: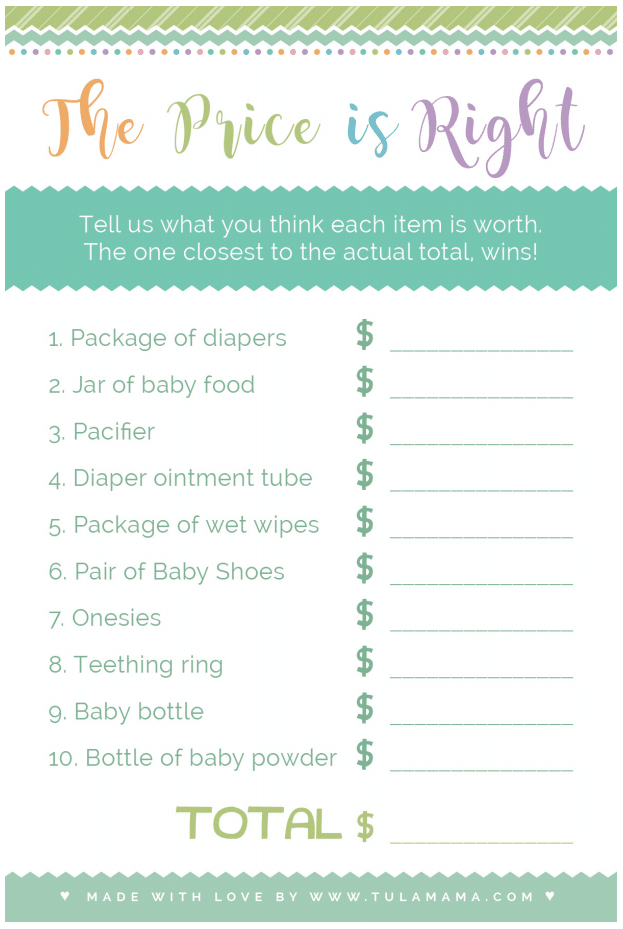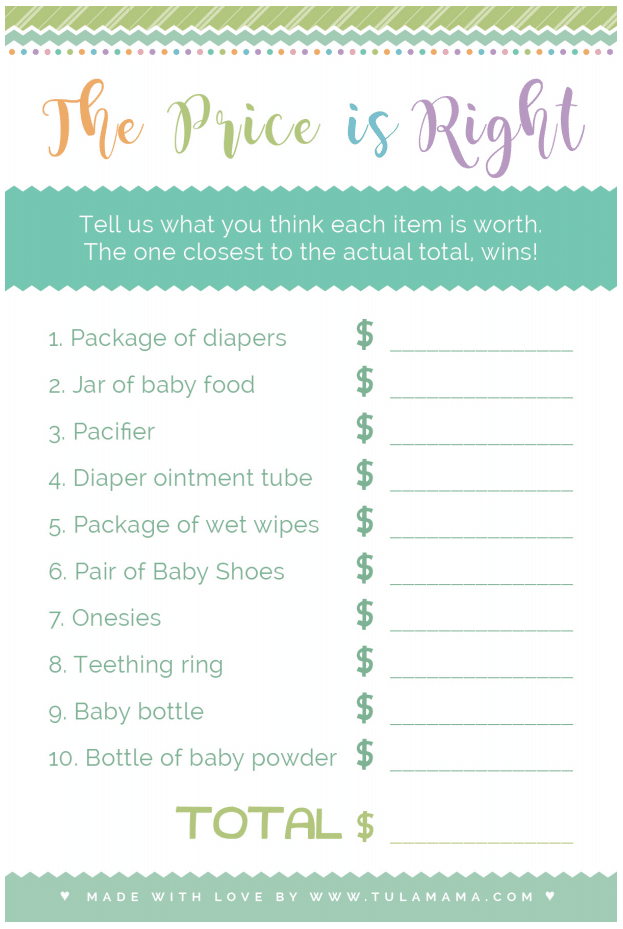 Template 2

This template gives you total control over the items in your game. It's played exactly the same way as the above method, but in this one, you get to pick the products.
If you use this template, you can choose a variety of different items with different prices, like bottles, bibs, onesies, nail clippers, wipes, diaper rash cream, etc.
Baby Shower Price Is Right – Template 2 – Easy Instructions
Here's what your Price is Right game will look like. Everything in black WILL NOT APPEAR IN PRINT!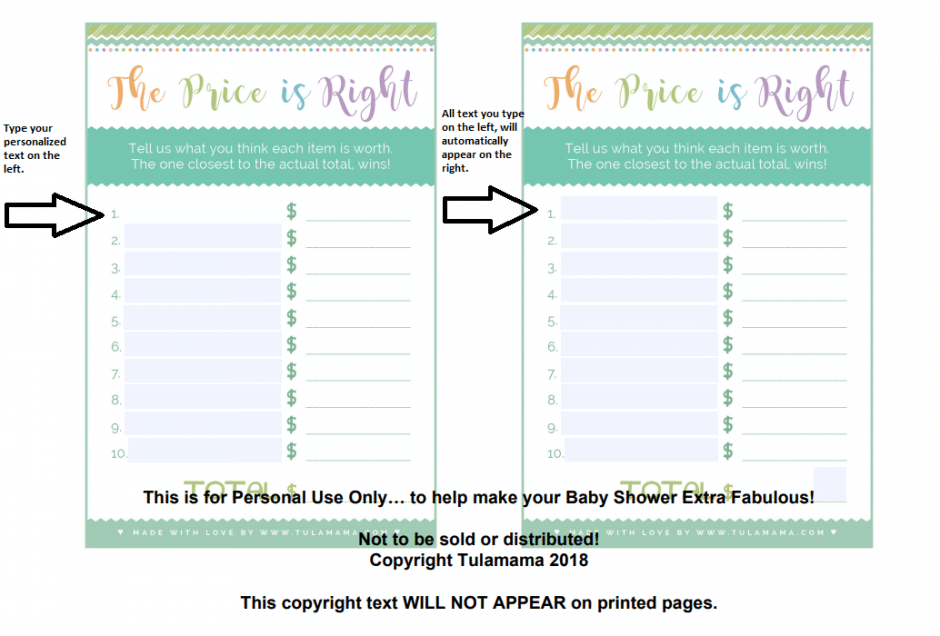 To save paper, there are two templates per page.
To save you time, type your chosen products onto the template on the left. It will automatically be copied to the template on the right.
Print out the desired sheets you will need.  For example, if you have 10 guests, you'd need to print 5 pages.
Cut your sheets in half. Each guest will get one.
How To Play The Price Is Right Baby Shower Game
Each guest will get a printout and a pencil or pen.
Display all the items you have purchased. Your guests have to write down what they think each item costs. If you want to be really fancy – make cards with the prices on them. Your guests will have to match the prices on the cards, with the products.
Guests write the prices on the price is right baby shower game printable.
Once everyone is done, take your receipt and see who had the closest matches. The winner wins a baby shower prize!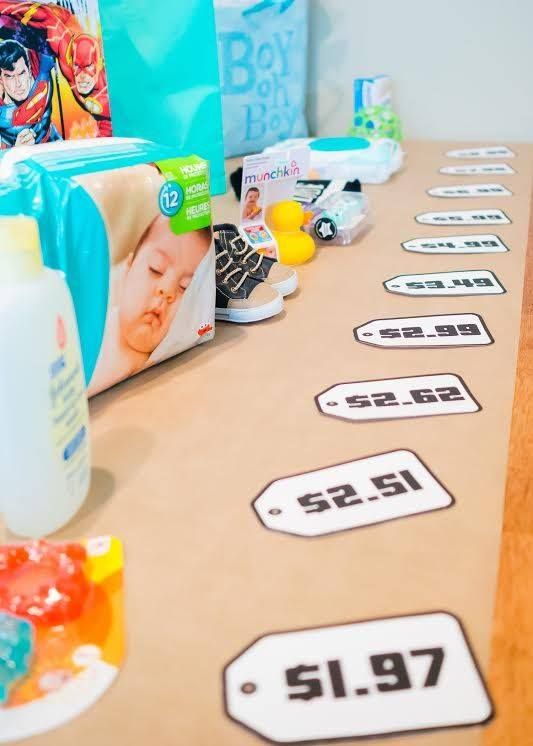 PLANNING A BABY SHOWER? HERE ARE A FEW HELPFUL RESOURCES:
Hosting or planning a baby shower takes a lot of work. You will be juggling a lot of balls in the air. Use the resources below to make your life A LOT easier.