How To Play The "Guess The Baby Picture Game"
Looking for a fun and easy baby shower activity? It's Guess The Baby Picture Game!
With this game, there is not a lot of work involved. What's really great about it, is that this game/ activity acts as an icebreaker at your baby shower. What's more, it connects your guests in a way that they normally wouldn't. It's a unique way to get people to start mingling with one another.
Feel free to play this game among friends who know each other well, or work acquaintances. It's a wonderful icebreaker, no matter what kind of group.
Guess The Pic Game – Here's how it works…
When you send out your baby shower invitations, be sure to ask all your guests to send or bring a photo of themselves when they were a baby or toddler. (Ideally, they should mail or email it to you because people are likely to forget).
Assign a number to each picture and post it up on the wall or a board. (See some of the examples below for inspiration).
Guests have to guess which picture corresponds with a grownup in the room. The person who matched up the most baby photos wins a baby shower prize.
The sky is the limit on how you can present the photos. Below are just a few ideas of how others have done it.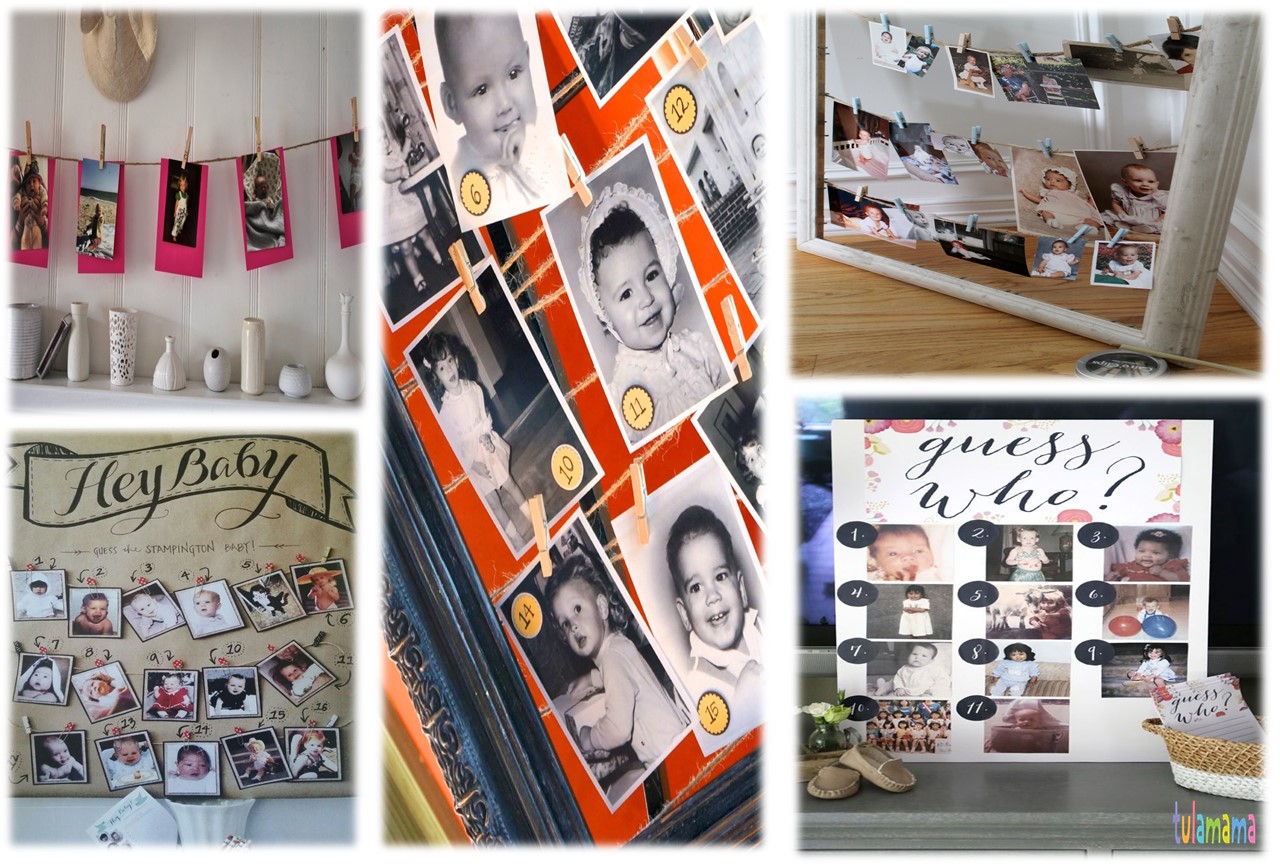 PLANNING A BABY SHOWER? HERE ARE A FEW HELPFUL RESOURCES:
Hosting or planning a baby shower takes a lot of work. You will be juggling a lot of balls in the air. Use the resources below to make your life A LOT easier.
Image Credits
http://apresfete.blogspot.com/2012/02/baby-shower-in-box.html
http://www.skinnyfatgirldiary.com/decor-galore/