A Tradition – Baby Shower Word Search
Baby shower word search and word scrambles are classic baby shower games.
This game is similar to typical word search games, except here you're searching for baby and pregnancy-related words. The difficulty level is around medium, so as not to make it too easy for everyone.
How To Play Baby Word Search
You will need to print out enough sheets for each one of your guests, and one answer sheet for yourself.
Hand each player a pencil and a sheet, and let the games begin.
The first person to finish the game, wins a baby shower prize.
Tulamama's Baby Shower Word Search also has a handy checkbox next to the words? This makes it easy for your guests to tick off the words they managed to find.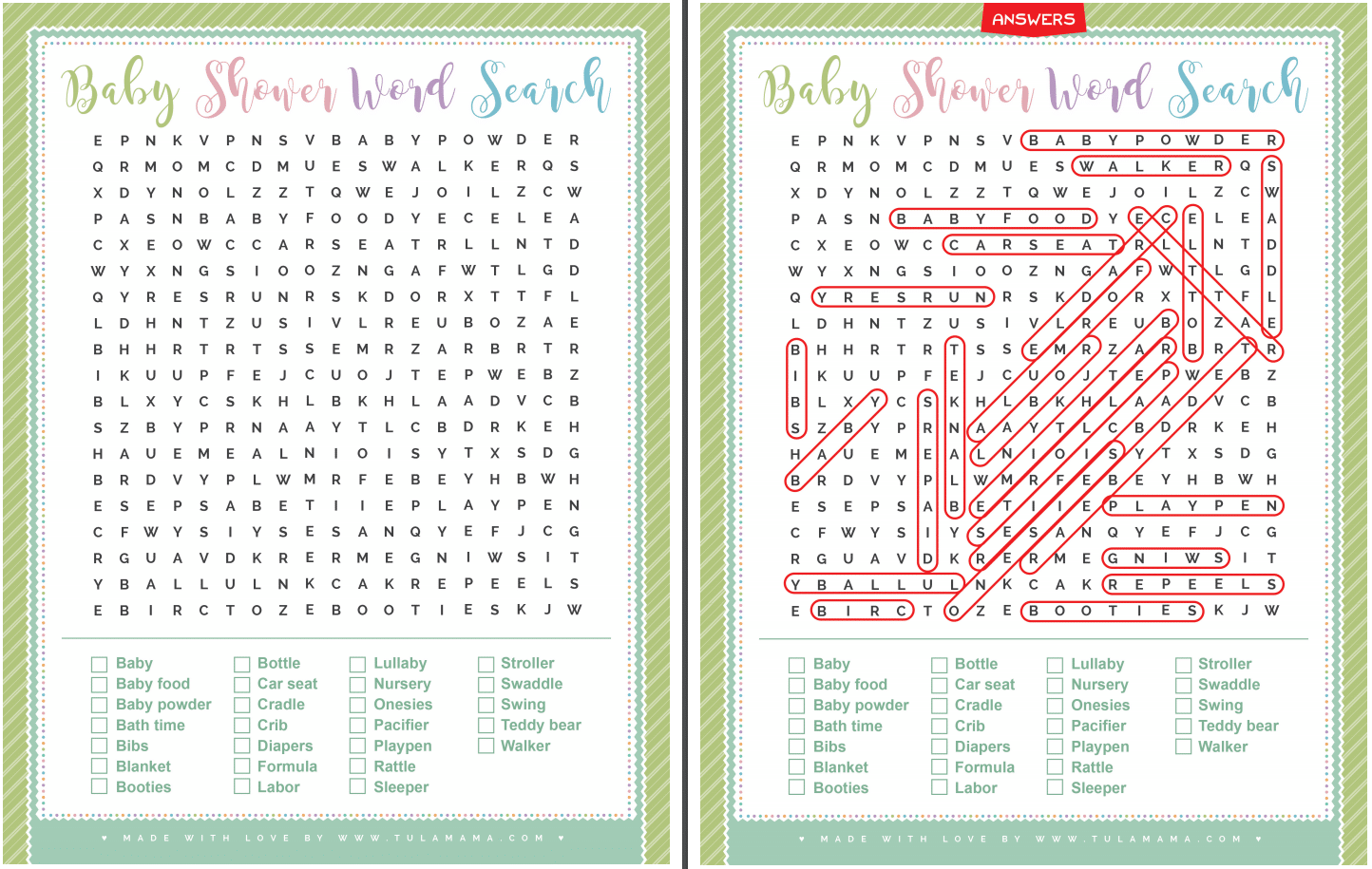 PLANNING A BABY SHOWER? HERE ARE A FEW HELPFUL RESOURCES:
Hosting or planning a baby shower takes a lot of work. You will be juggling a lot of balls in the air. Use the resources below to make your life A LOT easier.