A baby shower clothesline is a cheap way to beautifully decorate your baby shower.
If you are on a budget, this is an especially great idea because there are very little costs involved in the setup, and all the baby clothes you use for the clothesline can be used once the baby is born.
How To Make A Baby Shower Clothesline
To create a baby shower clothesline, you will need rope or ribbon, pegs, command hooks, and baby clothes. Here's how to set it up:
You will need a rope or ribbon on which to hang the baby clothes. Cut the rope/ribbon a little longer than you plan your baby shower clothesline to be. You will need the extra length to tie to the command hooks.
Paste command hooks where you would like the clothesline to start and end. Choose your command hooks carefully to ensure it is strong enough to hold the clothesline.
Tie your rope/ ribbon around the hooks. Don't make the rope too tight – you're going for a slightly stretched out U.
For your baby clothes, gather onesies, bibs, baby socks, etc. If you are going with a variety of baby clothes, choose a mix of clothes with different weights. This helps to balance your clothesline. If you're having a onesie decorating station, you will need white onesies.
Choose colors and patterns that compliment your baby shower theme.
Use pegs to hang the baby clothes on the clothesline, leaving space between each.
Handy tip: If you have heavy items to hang, make knots every few inches in the clothesline to help prevent the clothespins from sliding.
Baby Shower Clothesline Ideas
If you are looking for inspiration, here it is. This is a huge collection of clothesline baby shower decorations.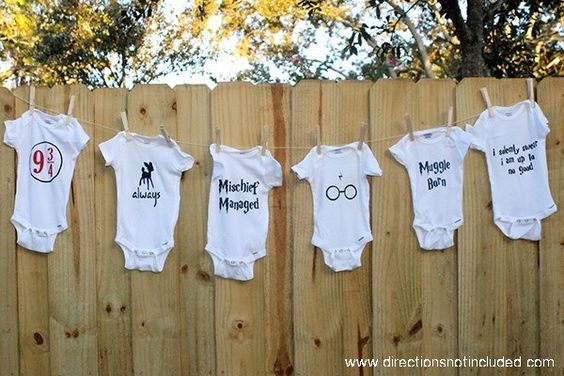 ---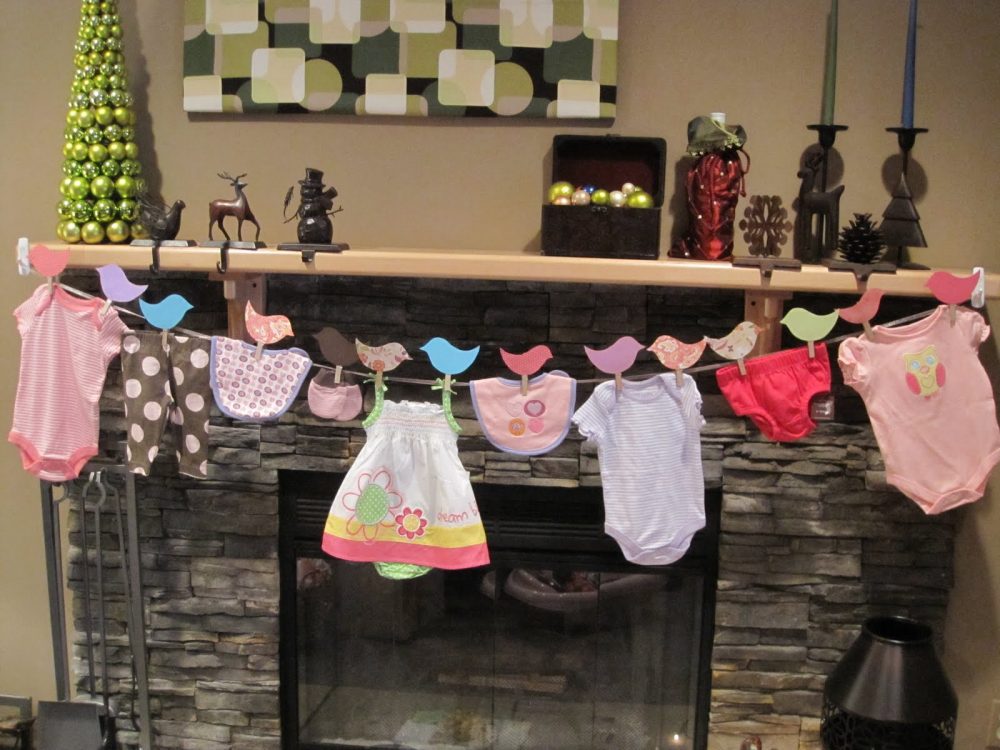 ---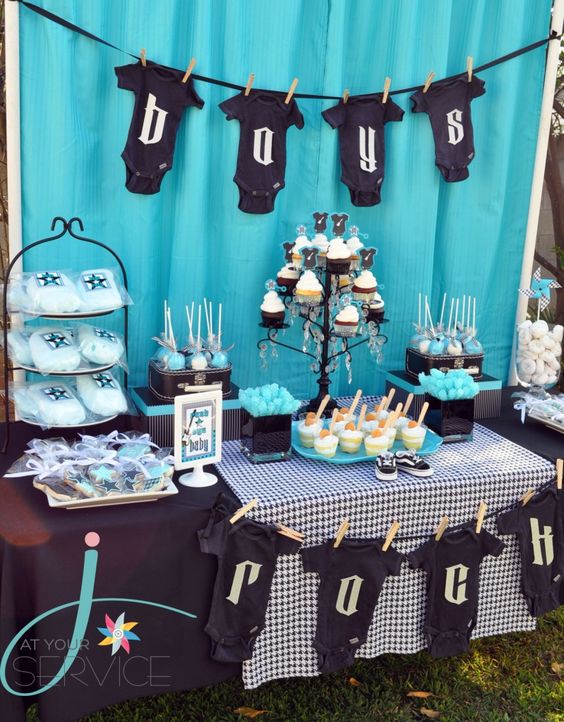 ---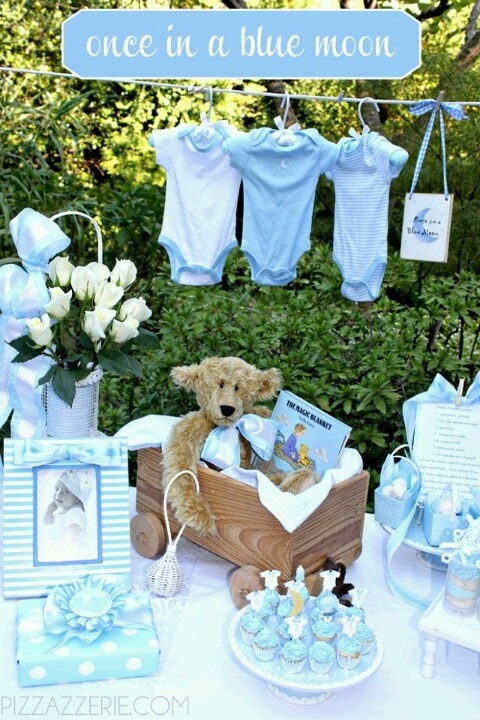 ---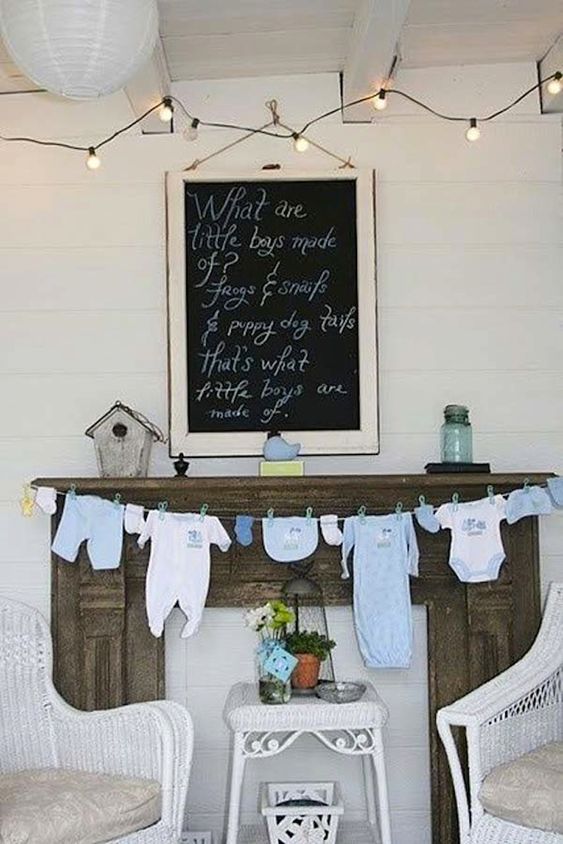 ---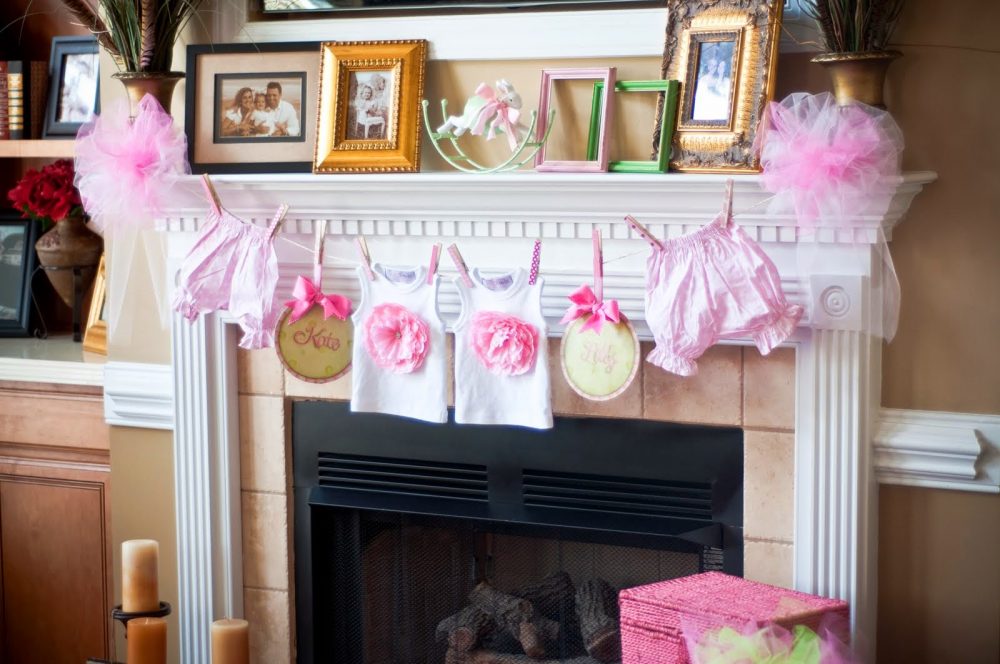 ---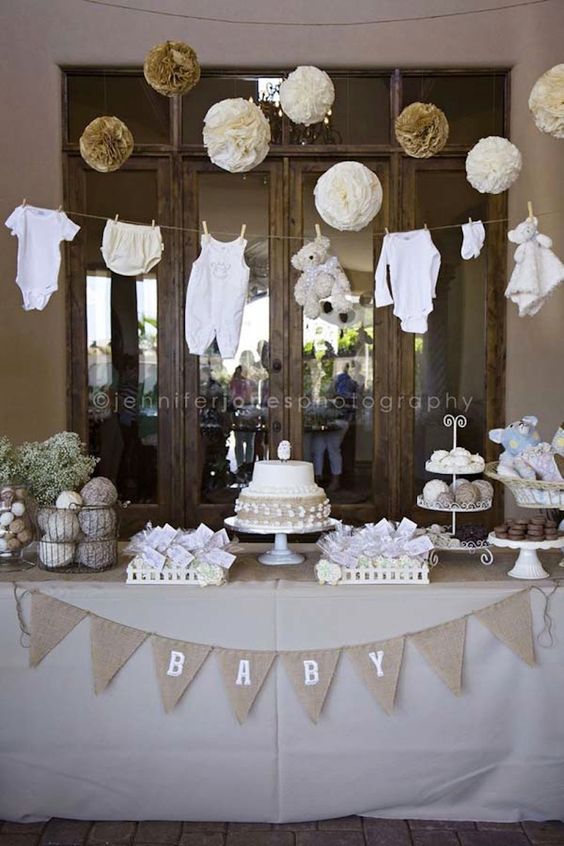 ---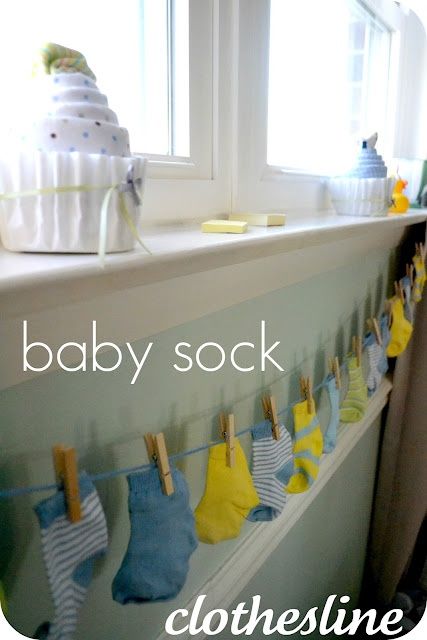 ---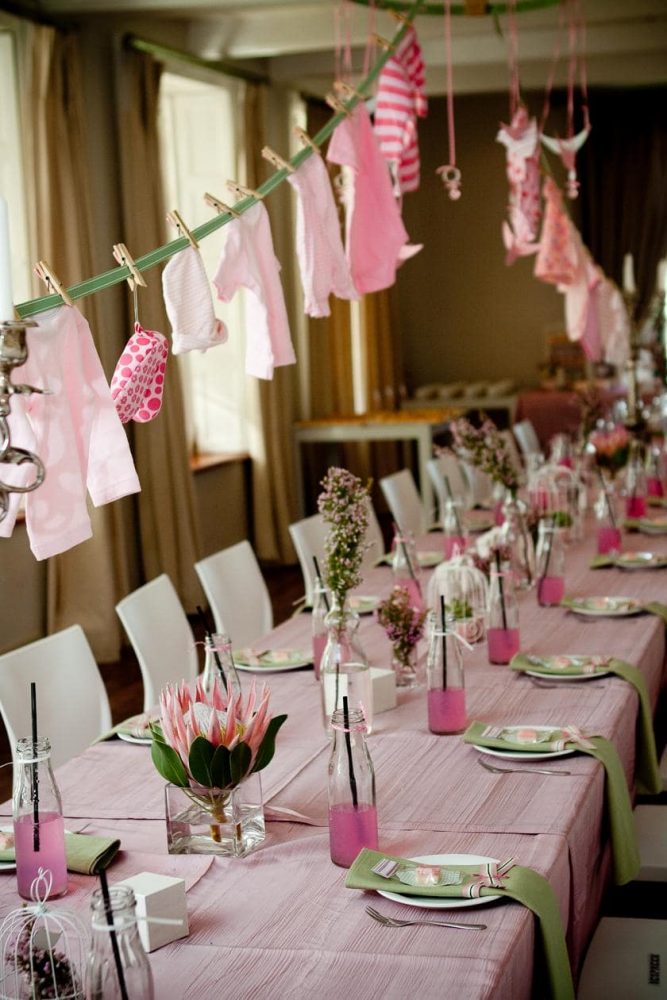 ---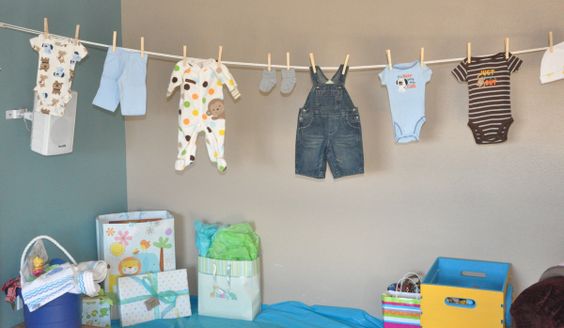 ---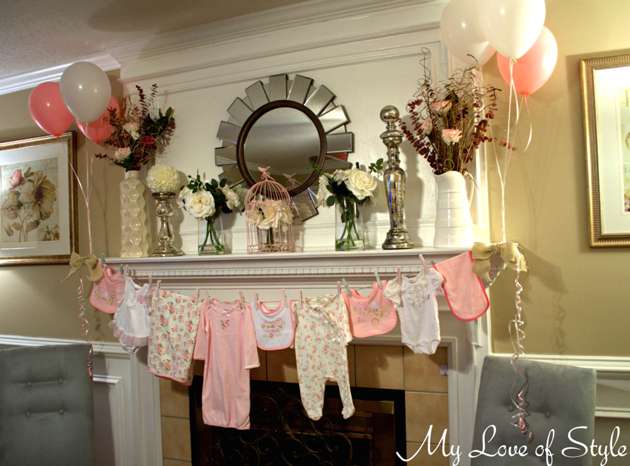 ---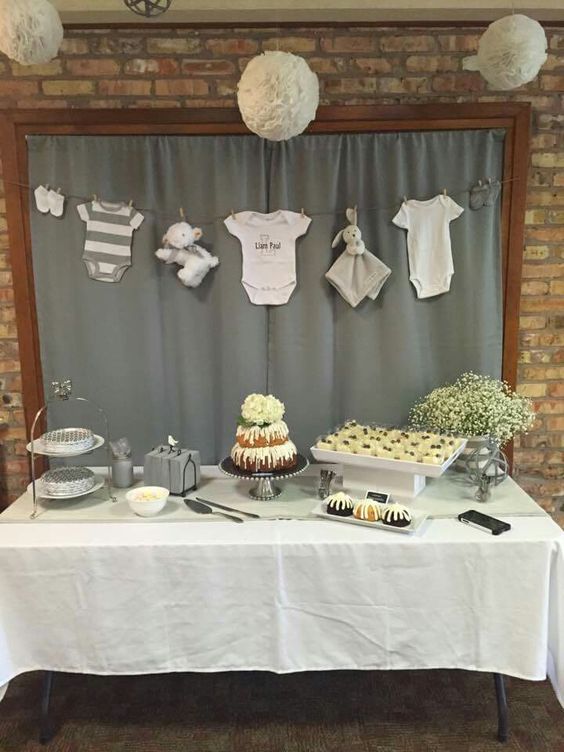 ---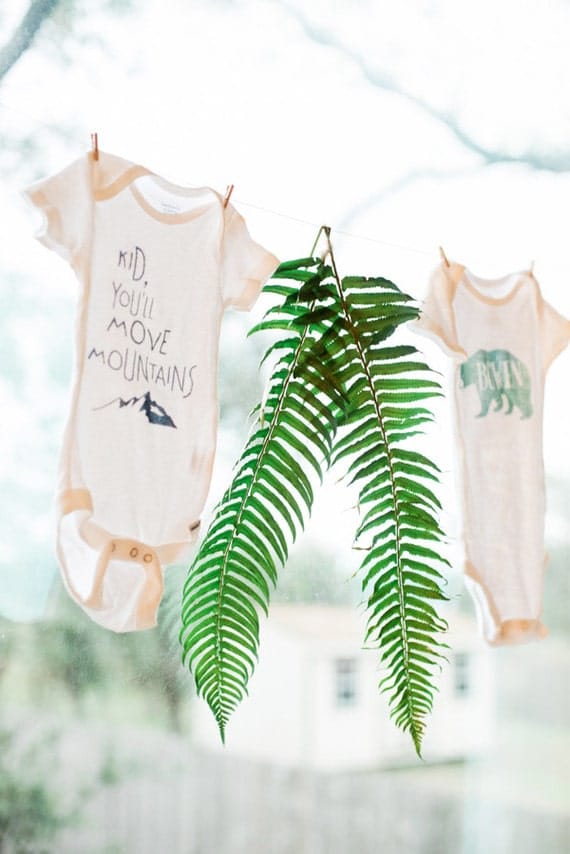 ---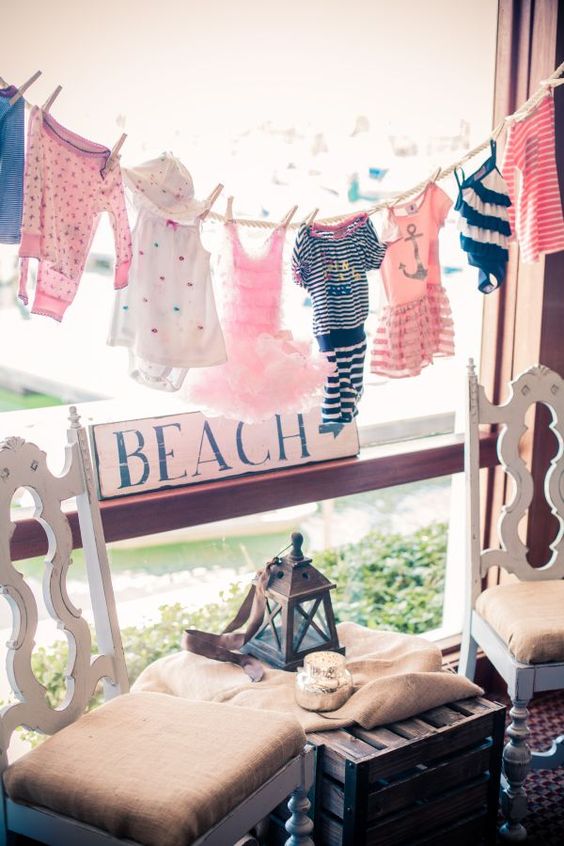 ---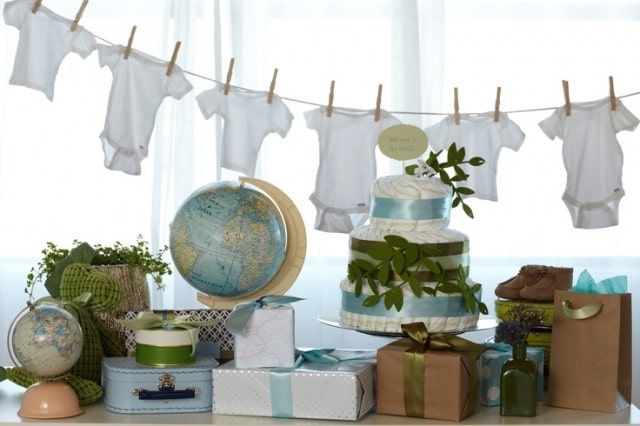 ---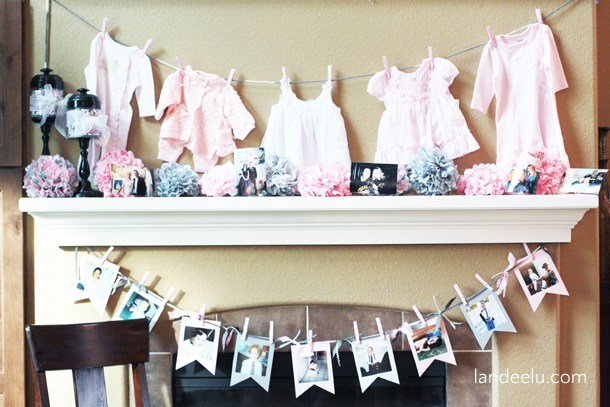 ---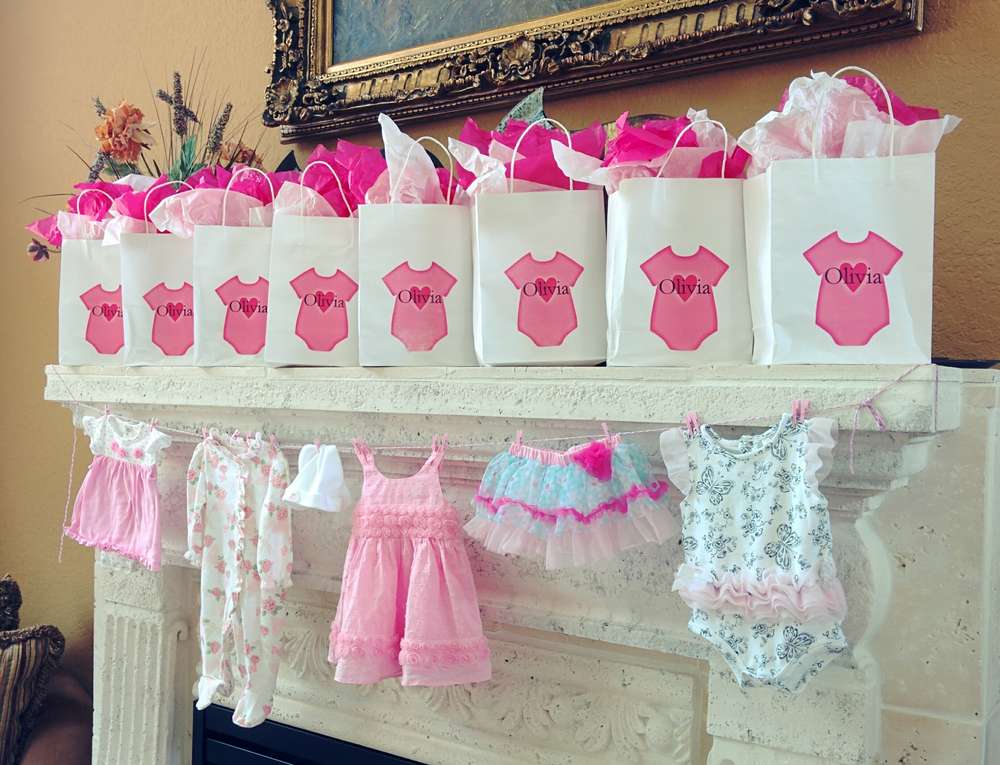 ---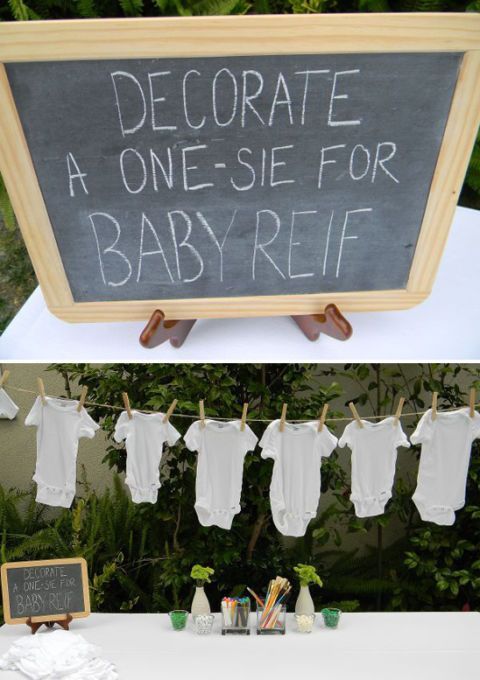 ---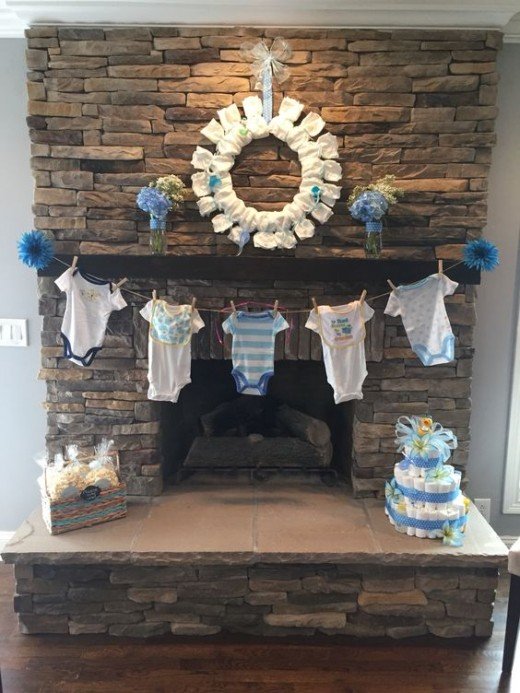 ---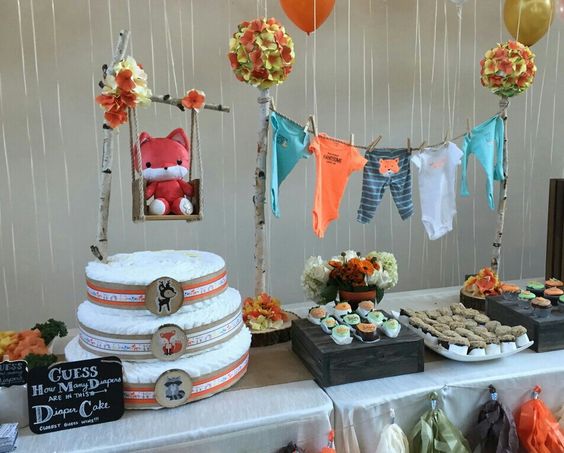 ---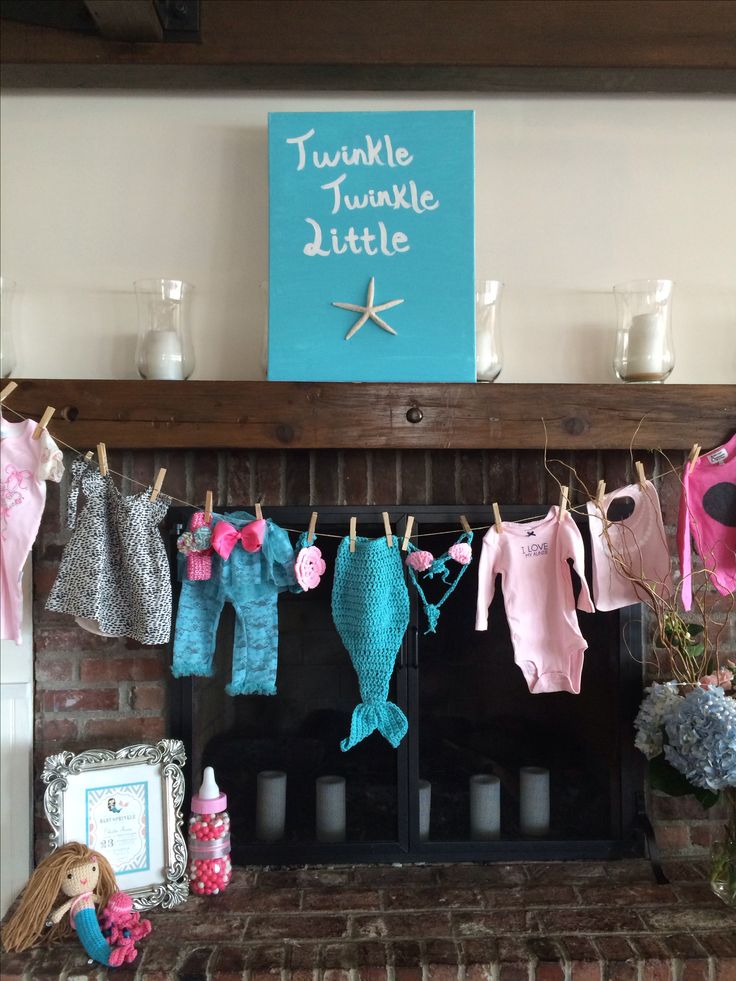 ---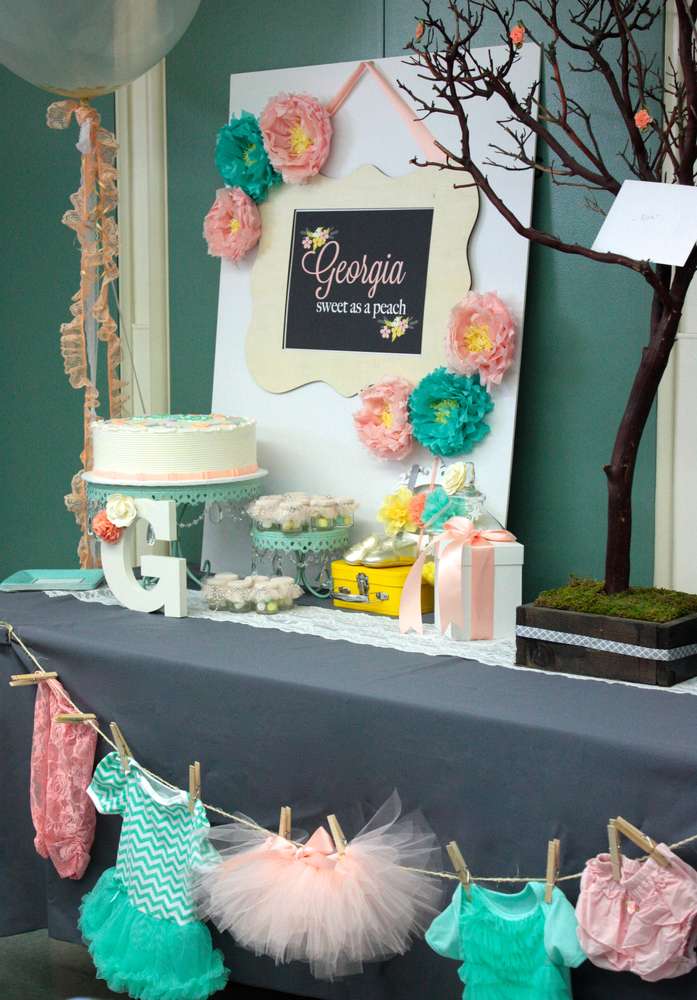 ---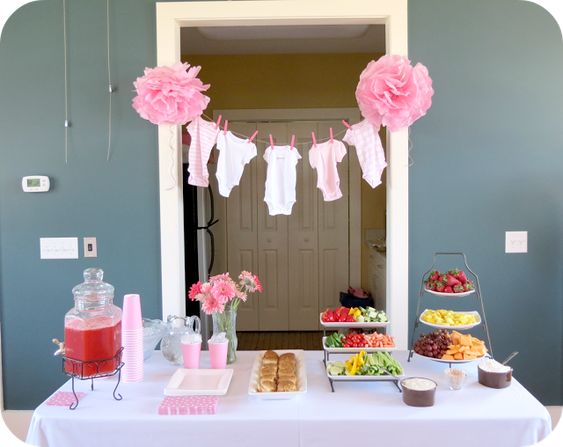 ---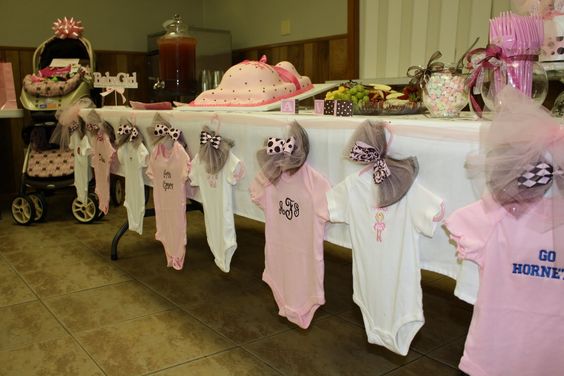 ---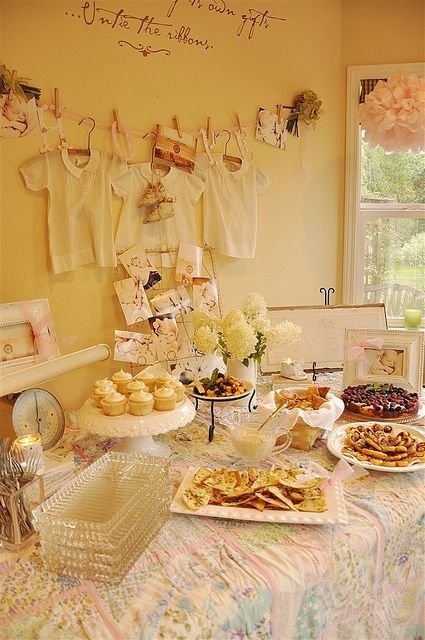 ---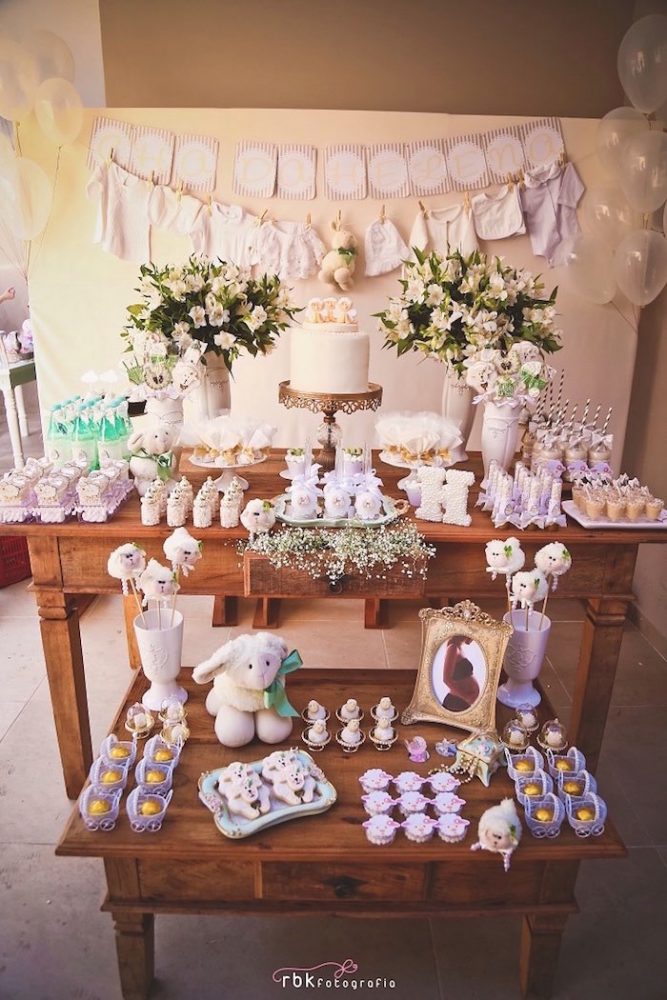 ---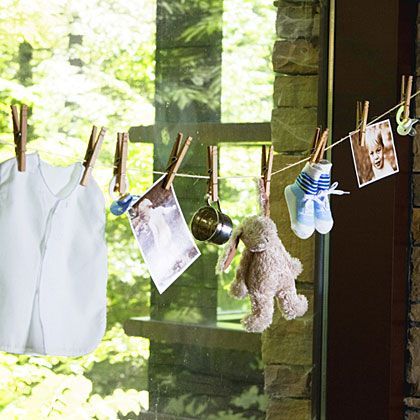 ---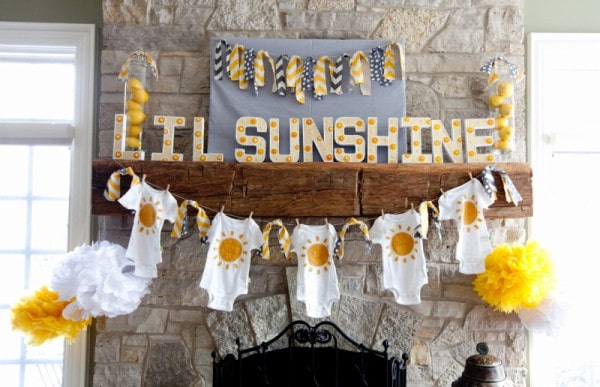 ---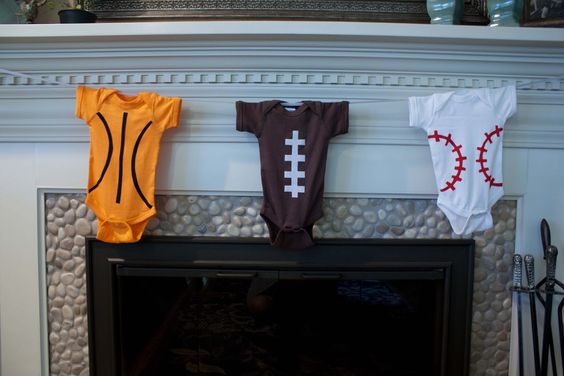 ---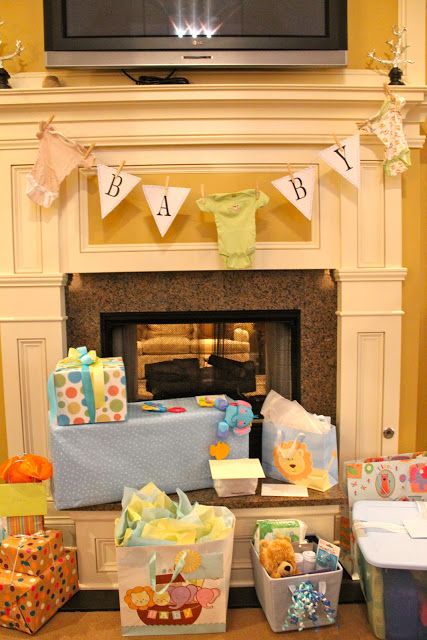 ---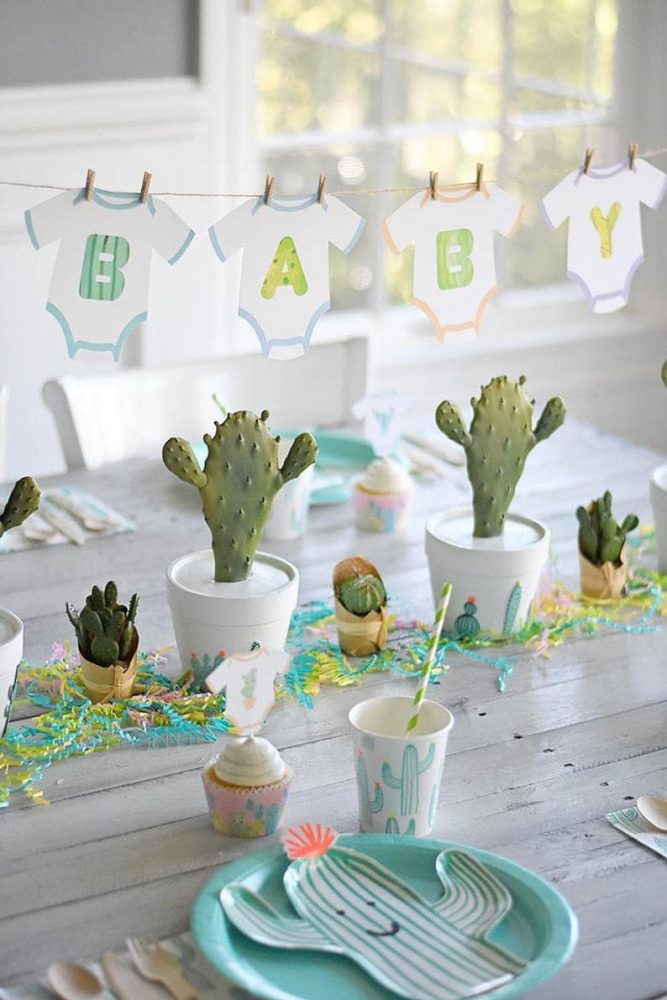 ---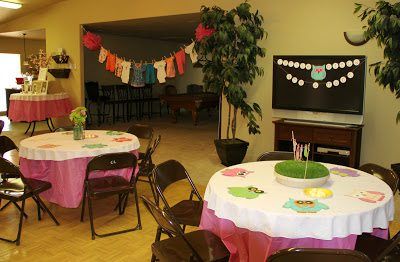 ---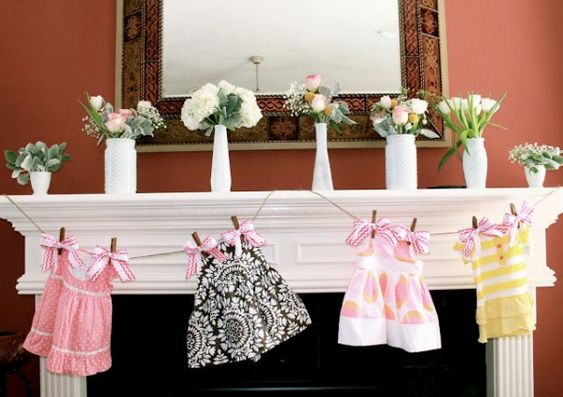 ---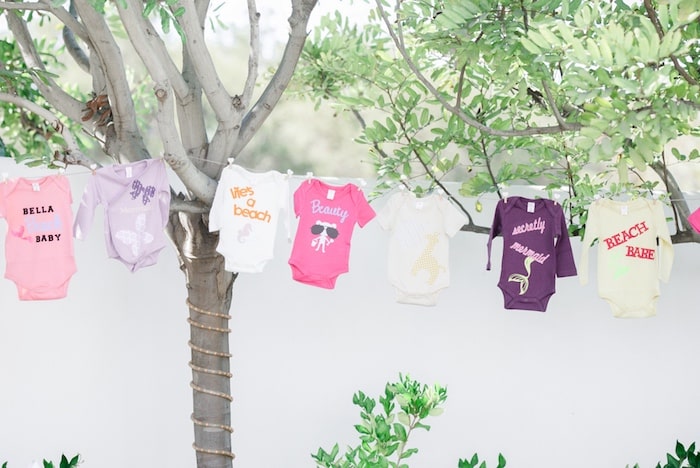 ---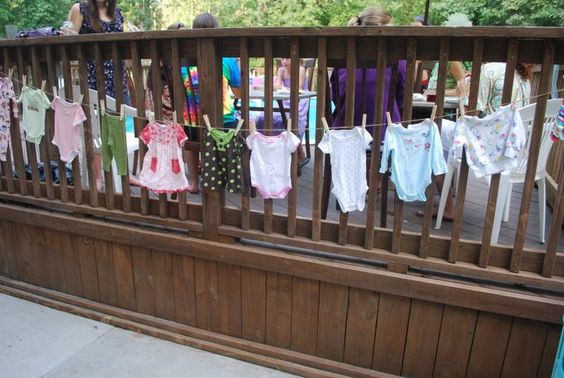 ---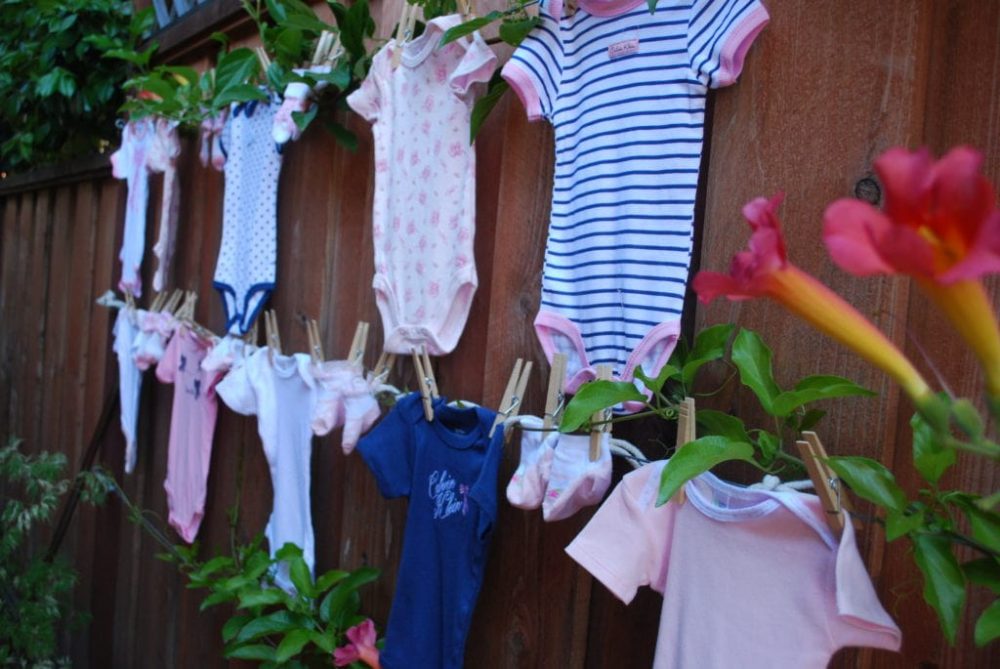 ---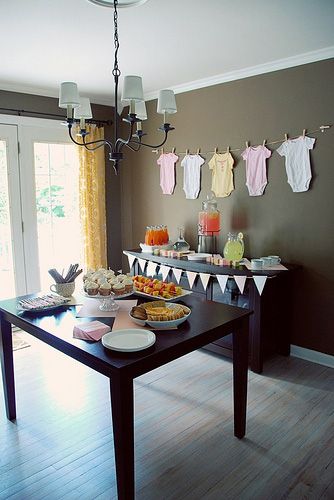 ---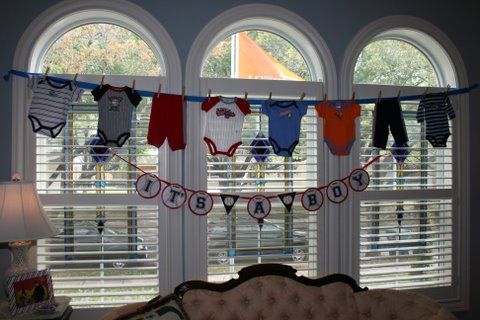 ---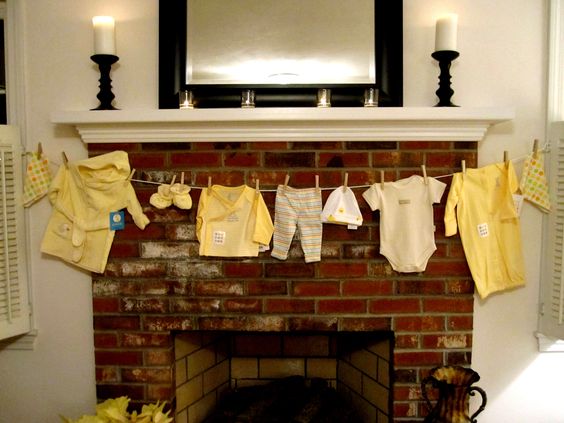 ---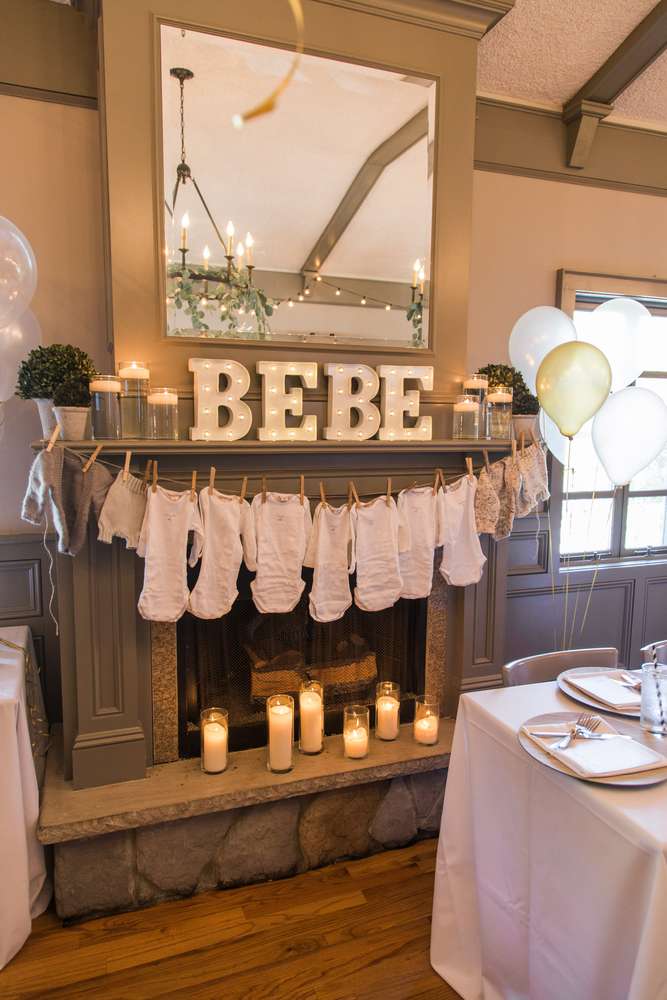 ---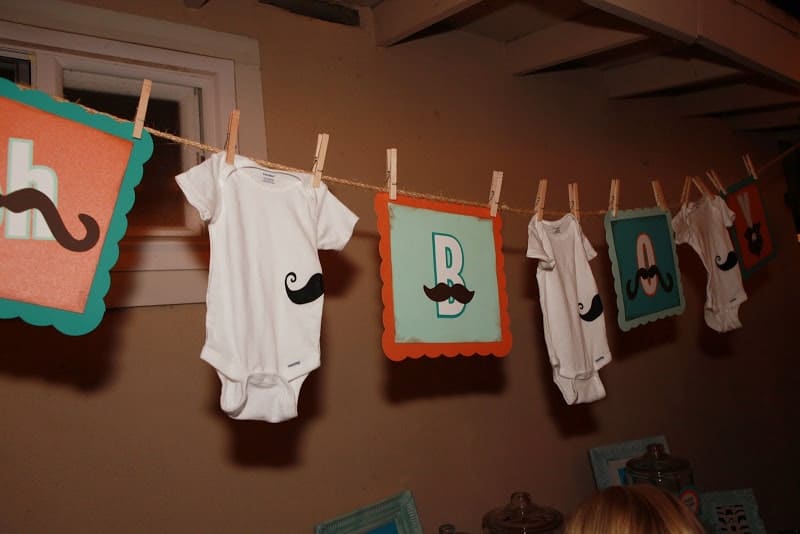 ---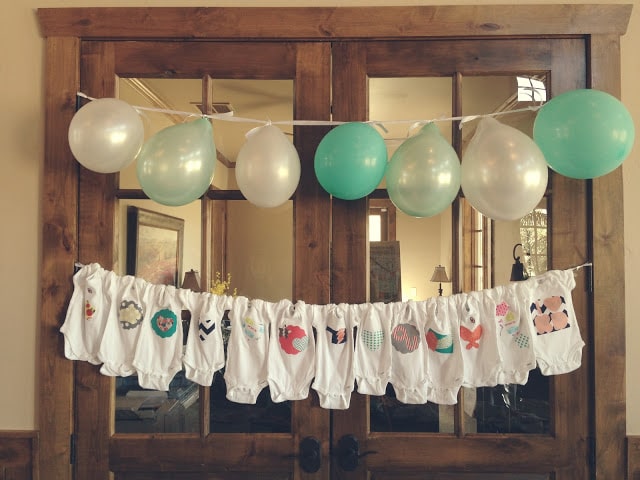 ---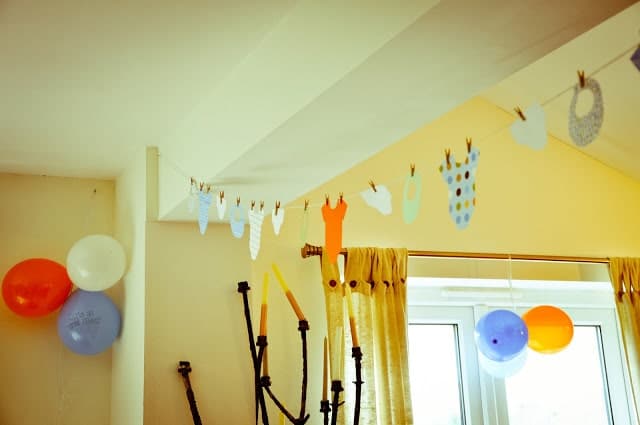 ---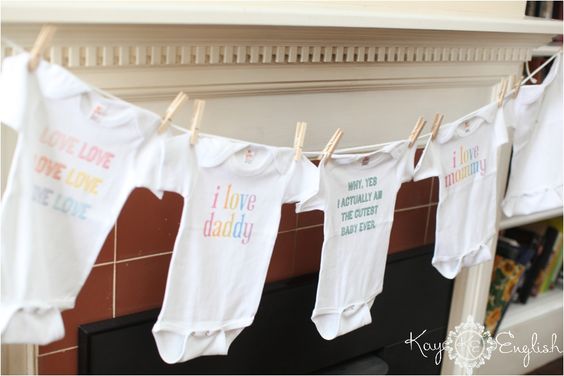 PLANNING A BABY SHOWER? HERE ARE A FEW HELPFUL RESOURCES:
Hosting or planning a baby shower takes a lot of work. You will be juggling a lot of balls in the air. Use the resources below to make your life A LOT easier.