Every baby shower is special. After all, it's a celebration of new life. No matter your budget, you can make it truly awesome with these baby shower ideas.
This collection of ideas is very comprehensive, so take your time to look through it. Pick the baby shower ideas that really resonate with you… and your budget. Good luck!
51 Awesome Baby Shower Ideas That Will Knock Their Socks Off
Pick An Adorable Theme

There are a ton of adorable baby shower themes! The problem is – which one do you choose?
Here are a few things to consider before you decide on a baby shower theme:
As the baby shower host, the party planning is in your hands. However, you need to run your baby shower theme ideas by the guest of honor. She needs to approve of whatever baby shower theme you choose. She may have had a specific theme in mind.
Will this be a family, a friend or a co-ed baby shower? For example, a fancy tea party baby shower may be perfect for a shower where aunts and grandmas are invited, but it would not fit if you are inviting men.
Will there be multiple baby showers for the mom-to-be? Some mommies-to-be may choose to have a co-ed shower where both mom and dad's friends are invited. In addition, they may want a private little baby shower with just their closest friends, or a family shower with aunts, grandma's, moms, etc. If that's the case, she may have specific ideas.
Are you planning a gender reveal baby shower, or perhaps a gender-neutral baby shower?
What time of the year is the baby shower? Seasons are great themes too, like a Winter Wonderland Baby Shower, or a Fall Themed Shower.
Will this be a baby shower for one or multiple babies? Baby shower theme ideas tend to change as more babies are added. For example, "peas in a pod" or "twice as nice" themed showers would work better for multiples.
Will children be invited to the baby shower? If so, you will want to choose a baby shower theme that would be more kid-friendly.
---
Have A Customized Welcome Sign
A customized baby shower welcome sign is the first indication of what's to come.
If you are having your baby shower at a public place, like a hotel or restaurant, a baby shower sign is a good idea because it will guide your guests.
This particular sign is available from Etsy.
---
Consider A Baby Shower Banner

Baby shower banners are awesome! They immediately create a welcome feeling for your guests.
You could create cute phrases. What you choose will depend on how much room you have, your theme, or your personal preference. Some great examples are:
It's a girl;
It's a boy;
Oh baby;
Welcome baby;
Welcome to the world;
Welcome Princess;
Welcome Prince;
Baby Shower;
Coming Soon;
Welcome baby girl;
Welcome baby boy;
Hello baby;
Sweet baby girl;
Sweet baby boy… and many, many more.
---
Create A Clothesline Of Well Wishes For The New Baby

Create animal or shape outlines where people can write their wishes for the baby.
This is super easy to do! Print free animal cutouts onto cardstock paper, cut them out, and hang them on a line.
---
Make Your Baby Shower Unique And Memorable

Baby showers are a common occurrence. They happen every day and many of us have been to several. But how do you make your baby shower "memorable?"
Easy! You take everything that is expected at a baby shower and make it extraordinary.
For example, instead of serving dessert, create an interactive dessert bar. Or instead of offering regular, flat napkins, have uniquely folded napkins. It would not cost you anything other than time, and your guests would be really impressed by it.
---
Serve Unique And Adorable Baby Shower Appetizers

Instead of average appetizers, consider serving delicious baby shower appetizers that will wow your guests.
---
Allow Guests To Write Baby Shower Wishes & Advice For Parents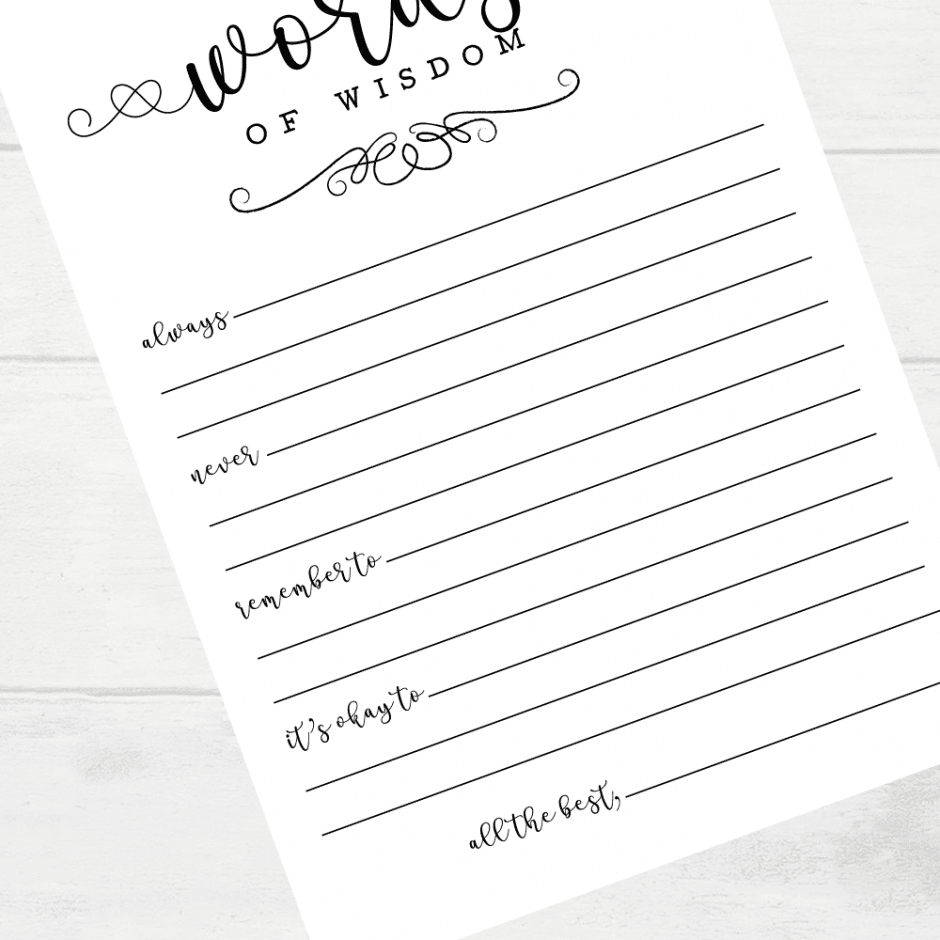 Writing out heartfelt cards is a great baby shower activity for guests. It really gets them involved and makes them feel like they are contributing to the well being of the new family.
Wishes for baby cards are available in different themes too!
---
Memorialize The Day With A Modern Baby Shower Guest Book

Guest books have gotten a bad rap over the years because they can be so boring. Traditional guest books are brown or grey hardcovers, with simple lines for people to write their names and messages. And they're usually quite expensive too!
But things have changed. You can now get a baby shower guest book that matches your theme! And instead of simple lines in the book, modern baby shower guest's books are guided, making it way easier for guests to complete.
These themed guest books also have a gift log where you can record the baby gifts received.
---
Or Create A Unique Baby Shower Guest Book

Baby shower guest books are traditional, and there is certainly no risk of them going out of style. However, there are tons of great and unique guest book alternatives to choose from.
Fingerprint tree canvasses are but one of many great examples.
---
Play "Modern" Baby Shower Games That Don't Suck, Or

Baby shower games are traditional. However, they have gotten a bad wrap over the years because some say they're boring or "old".
But things have changed. There are now lots of modern baby shower games that even Millenials enjoy, like "Who knows mommy the best," and "what's in your purse?
---
Do Baby Shower Activities Your Guests Will Enjoy

Baby shower activities rock! Guests enjoy them because they get to create things that mommy-to-be and baby will use.
The sky is the limit on baby shower activities. Some common baby shower activities are to decorate bibs and onesies, make headbands for the baby girl, or make an alphabet book for the new baby.
---
Write Funny Diaper Messages For The Parents To Be

These are awesome because it involves humor.
Sure, it's a fact of life and it is certainly expected, but no one enjoys getting up in the middle of the night to change a diaper. By writing funny diaper messages, you can give the parents-to-be a little something to laugh, (or at least smile) about.
---
Decorate Your Baby Shower With Balloons

Baby shower balloons are a great idea for so many reasons:
Balloons can turn any event into a party. When people see balloons, they automatically associate it with festivities.
Balloons can be very cost-effective. This is especially important if you are planning a baby shower on a budget. But balloons are not just for the budget-conscious! Check out our Instagram feed for lots of spectacular baby shower ideas.
---
Get A Unique Baby Shower Cake To Match Your Theme

Baby shower cake is traditional – your guests will expect it. But instead of a regular cake, consider a unique and spectacular baby shower cake to really impress them.
As gorgeous as these kinds of baby shower cakes are, they do come with a few challenges:
You will need to order it well ahead of time;
They're not budget-friendly;
They're too beautiful to eat.
---
Offer Cute Baby Shower Favors That Match Your Theme

Baby shower favor ideas are endless! Seriously! There are so many to choose from and most are cheap and easy to DIY, like the one in the picture above. (Click here for easy instructions on how to make this and other baby shower favors yourself.)
---
Have A Diaper Cake

Diaper cakes are wonderful for 3 reasons:
They're pretty – they can be used as a baby shower centerpiece or general decor.
You can create a diaper cake for almost any baby shower theme.
They can be used by the mom-to-be after the baby shower.
Diaper cakes are easy to make! Here are easy instructions on how to make a diaper cake.
---
Have A Mimosa or "Momosa Bar"

A "Momosa Bar" is a "Mimosa" Bar for a baby shower.
It's a lovely addition to any baby shower (or brunch, for that matter.) It's really easy to set up too.
---
Serve Baby Shower Punch

Baby shower punch is another tradition that continues to stick. People still expect it.
If you are having a gender-specific baby shower, you can take it a step further and serve pink punch or blue punch.
---
Organize A Diaper Party For The Daddy-To-Be

Most often, the baby shower is held for the new mommy-to-be. But what about the new dad-to-be? Enter diaper parties.
They are fun and a little more relaxed compared to traditional baby showers.
---
Create A Popcorn Bar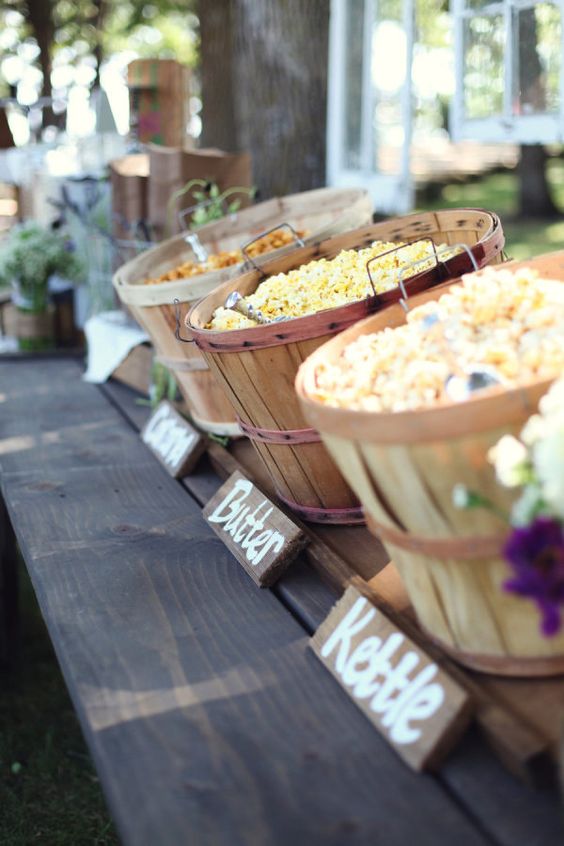 A popcorn bar is a great idea! It goes perfectly with the "Ready To Pop" Theme!
A popcorn bar is also a good idea if you feel undecided about specific elements of the baby shower. Your popcorn bar can serve two purposes:
It can be your baby shower dessert. Other than the popcorn, popcorn bars also have sweets and candy that you serve along with the popcorn; and
It can serve as your baby shower favors. Guests can top up their baby shower popcorn boxes to take home after the baby shower.
---
Display Beautiful Baby Shower Flowers

Flowers are a  great idea for any celebration. They tend to brighten everything.
Baby shower flowers can serve as your decor. They can also serve as your baby shower game prizes or a diaper raffle prize.
---
Create Excitement With A Gender Reveal Baby Shower

Everyone knows that the baby can either be a girl or a boy, but the "not knowing" is very exciting for both the parents-to-be and the guests.
---
Consider A Baby Shower Brunch

If you are on a budget, a baby shower brunch is a great idea because a brunch menu is generally cheaper than a dinner menu. Also, with brunch, you can serve a variety of different foods for your guests to enjoy.
---
Create A Time Capsule For The New Baby

A time capsule is fun and exciting. It's also something great for the baby to look forward to.
---
Serve Delicious (But Easy) Baby Shower Foods That Will Amaze Your Guests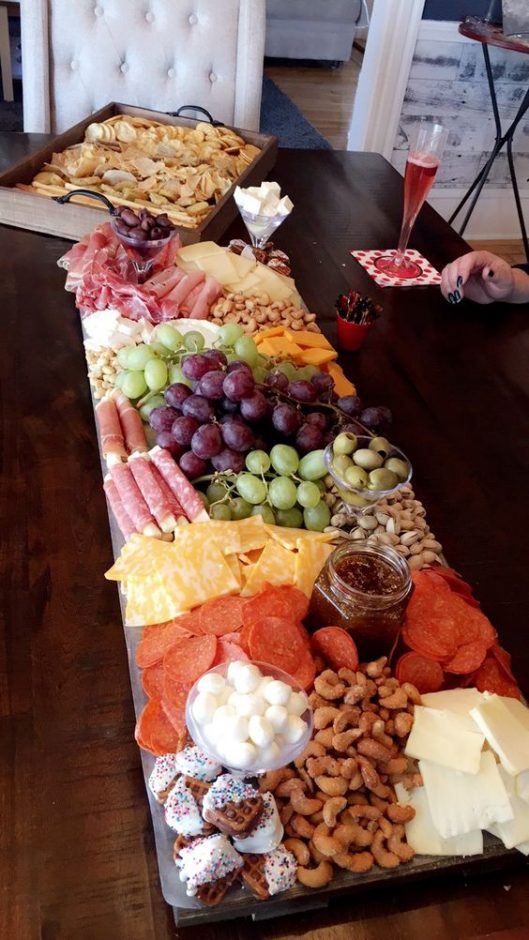 People enjoy good food at any party, so it's always a great idea to serve tasty baby shower foods that people will enjoy.
---
Have An Outdoor Baby Shower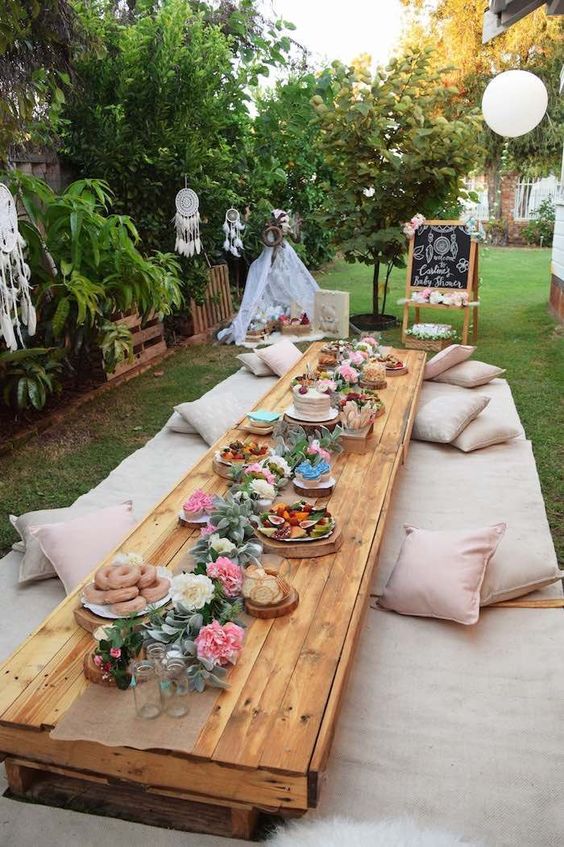 If you are having a summer, spring or fall shower, an outdoor baby shower is a great idea! Whatever you can do inside, you can do outside. In fact, an outside baby shower opens up opportunities like a picnic, barbeque and more.
---
Host A Baby Shower Tea Party

A fancy tea party is a wonderful opportunity to dress up like Downton Abby! Baby shower tea parties are elegant affairs, so think doilies, baby shower flowers, scones and jam, tea sandwiches, fruit salad, cupcakes or cookies and teas, etc.
And of course – a tea party is the perfect theme for "A Baby Is Brewing."
---
Offer Unique Prizes For Your Baby Shower Games

Baby shower games are traditional, and the best part of the games are the prizes. The benefit of great shower prizes is that they inspire people to participate in your baby shower games!
When it comes to baby shower prizes, the goal is always to offer prizes that people would actually want to win! The last thing you want is for your prizes to be forgotten the back of the winners' cars, or worse yet – in the garbage.
---
Serve Baby Shower Cookies That Look Too Good To Eat!

Baby shower cookies are amazing! "Let me count the ways…"
They are an awesome dessert to serve because most people love cookies;
You can have your baby shower cookies designed in the theme you like. For example, these cookies are for a Twinkle Twinkle Little Star theme.
They can do double duty. Your baby shower cookies can be your dessert and baby shower favors! Pack them in little cellophane bags and give them to the guests as they leave.
---
Have A "Bring A Book Instead Of A Card" Baby Shower

The "bring a book instead of a card" trend is wonderful because there are so many benefits to it. For one, you can build baby's library at no extra cost because the cost of a board book is the same as that of a baby shower card.
---
Have A Diaper Raffle

There are so many advantages to having a diaper raffle!
Diapers are expensive, so a diaper raffle will help the new parents accumulate much-needed diapers.
A diaper raffle is super easy to set up! Print out free diaper raffle printables and place one in each invitation.
Guests enjoy it because there is a chance of winning a prize. The greater the raffle prize, the more excitement.
---
Offer An Amazing Prize For Your Diaper Raffle… That People Actually Want to Win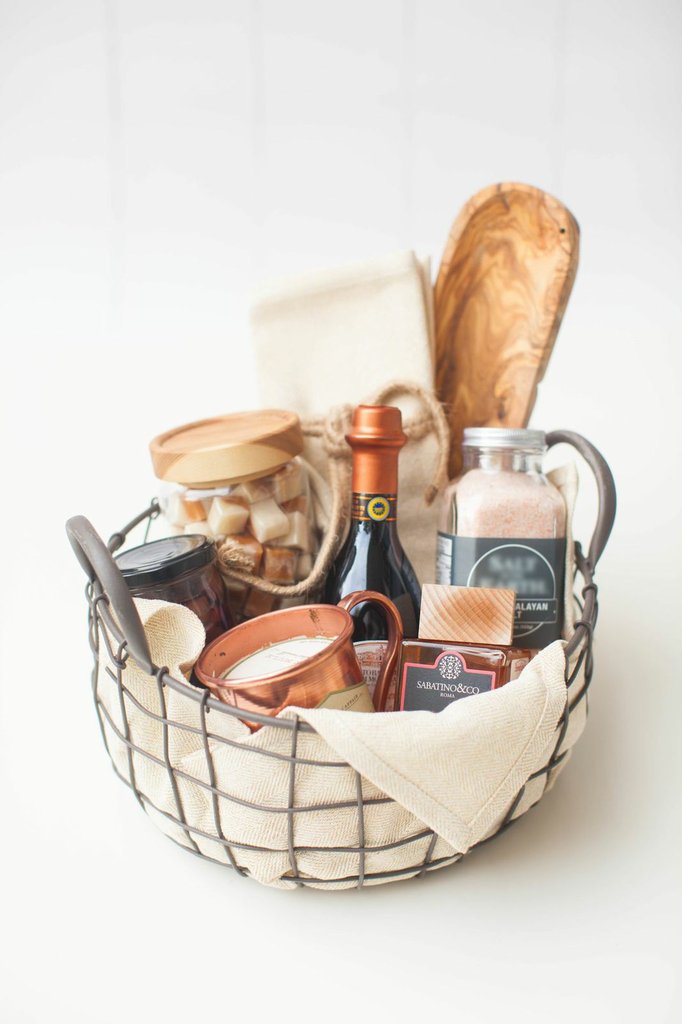 Diaper raffles are great, particularly if this is your second (or third…) baby and you already have everything your baby will need – except diapers!
By having a diaper raffle, your guests will bring diapers as gifts, for a chance to win a prize. If you are offering a great prize, your guests will be more enticed to participate in the raffle.
---
If You're Having A Summer Shower, Consider An Ice Cream Bar

Here are the benefits of having an ice cream bar at your baby shower:
Most people love ice cream, so it's a safe bet as a baby shower dessert.
An ice cream bar is really easy to set up! If you're using paper bowls, there won't be much clean up either.
You can pick ice cream colors and/or flavors to match your baby shower theme. For example, maple nut and rocky road ice cream would fit with a woodland baby shower.
---
Having A Winter Shower? Consider A Hot Chocolate Bar

When it's cold outside, what better way to welcome your guests, than with a hot cup of chocolate? Your hot chocolate bar can also serve as dessert!
---
Help The Busy Mom-To-Be By Making Yourself The Addressee

The mom-to-be is going to be very busy after the baby shower. By having the guests self-address the envelopes of the thank you cards, mom-to-be now has one thing less to do.
---
Serve Baby Shower Cupcakes That Will Knock Their Socks Off

If you're serving baby shower cupcakes that can make people go "aaahhh," you've done a great job.
Your baby shower cupcakes need not necessarily be made by artists, like the above. Simply having cupcakes that match your baby shower theme would be impressive.
---
Have Cupcake Toppers To Match Your Baby Shower Theme
With baby shower cupcake toppers, you don't have to be creative or artistic. You just need to put the topper in the middle of your cupcake, and you're done.
The "oh baby" cupcake toppers are popular, but there are many other baby shower themes

to choose from.
---
Consider A Baby-Q (AKA Baby Barbeque)

Barbeques are generally very relaxed and informal, so it's a great idea for a co-ed baby shower.
---
Have "A Baby Is Brewing" Theme
"A baby is brewing" is a great theme! It works for either a regular baby shower or a diaper party for dad.
To complement the theme, you could serve tea or offer tea as your baby shower favors. For a dad party, simply serve beers.
These invitations are available from Etsy.
---
Create A Beautiful Baby Shower Centerpiece

Baby shower centerpieces are important because they are the focal point of a table.
Your baby shower centerpiece may often relate to your theme. For example, if you are having a baby shower tea party, the vases on the table may be teapots. Or if you're having a teddy bear themed shower, you may have a big teddy bear or little teddy bears on the table.
Baby shower centerpieces may also have nothing to do with your theme. It may simply be a beautiful arrangement, celebrating the mom-to-be and her baby.
Baby shower centerpieces could also be food,  a sock bouquet, a candy bouquet, or traditional flowers. In fact, the sky is the limit on things you can create.
---
Create A Beautiful Baby Shower Fruit Bowl Or Platter

A baby shower fruit bowl or edible arrangement is a welcome addition to your baby shower menu. But it's so much more than that. If you choose well, it can match your theme too, which would really impress the guests.
If it's big and bold, a fruit bowl can also act as your baby shower centerpiece.
---
Serve Amazing Baby Shower Desserts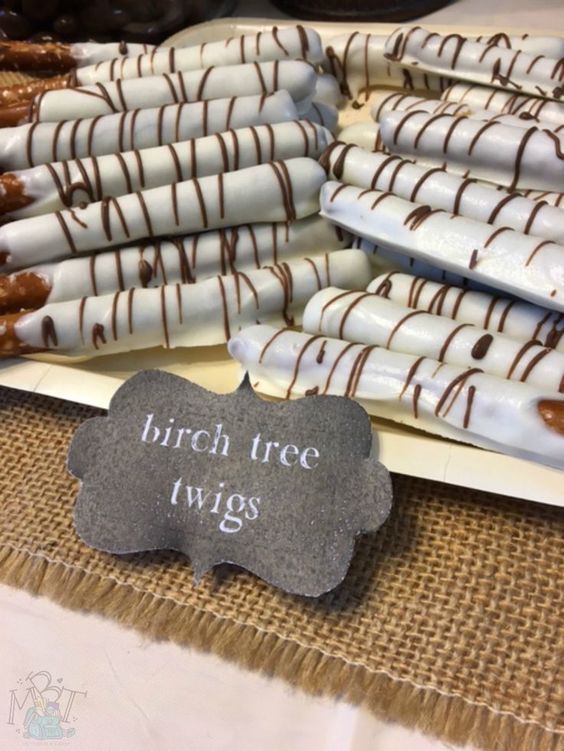 Baby shower dessert is amazing in that you can create them to match your baby shower theme!
For example, for a woodland themed baby shower, you could serve "acorns" made out of nutter butter cookies and Hershey's kisses, or "birch tree twigs" made out of pretzel rods and chocolate.
---
Have A Baby-Friendly Baby Shower

Baby showers are traditionally for ladies only, but things continue to change.
If you are hosting a baby shower, and many of the attendees have children, you may want to consider allowing children at the shower. Why? Because some moms may have a hard time finding babysitters, especially if the shower is at odd hours.
Hosting kids is relatively easy to do.
Depending on the number of children attending, you could hire a few baby sitters. Get a few toys and/ or activities to match the age group of the kids. For example:
Buy a few boxes of markers and print out free coloring pages online. Markers are relatively cheap but if you are on a budget, get boxes of markers from Walmart or the Dollar Store.
Get age-appropriate activities for the kids. Once you know the age ranges, you can get all kinds of FREE kid-friendly printables online.
If you feel unsure about what toys to get, ask the moms to bring a few toys that the kids could play with. Most moms have excess toys that they'd be happy to spare, if only for a few hours.
Children are picky eaters, so get kid-friendly meals for them.
Once you have the baby sitters, food and activities planned, you're set. Attending moms can enjoy the baby shower, knowing their kids are taken care of.
---
Have A Special Baby Shower Chair For The Mom-To-Be

If there is one way to make the mom-to-be feel extra special, that would be to offer her, her very own baby shower chair.
Some hosts hire thrown-like chairs for the mommy-to-be, but you can also keep it simple by just adding a special sign to one of your existing chairs.
---
Write A Cute Message On The Baby Shower Cake

Baby shower cake sayings are adorable, and there are so many to choose from! There are even cake sayings to match particular themes.
---
Keep Things Simple With A Display Shower

A display shower is one where the guests are asked not to wrap gifts. Instead, they are to put a bow and a tag on it to show who it is from.
There are many benefits to a display shower! Just to mention a few:
The time it takes to unwrap all the presents could be spent socializing;
After a half-hour of unwrapping gifts, (with no end in sight), many guests start to feel antsy and bored. This can be avoided with a display shower.
Wrapping paper is usually tossed in the garbage. This is a waste that can be avoided.
---
Make Baby Sock Bouquets As Part Of Your Decor
Baby shower flowers are beautiful and will certainly never go out of style, but bouquets made out of baby clothes are the sort of thing people will ooh and aaah over all day! What's also great about this baby shower decor is that mom-to-be can use it after the baby shower.
---
Create Your Own "Baby" Playlist For The Baby Shower

You could play only music that has "Baby" in the title.  It's really easy to set up too.
---
Make Your Baby Shower Social

heythuy.com
Why not share the fun with those who couldn't make it?
Get your guests to share your event on Instagram, Facebook, Twitter, wherever.
---
Have A Gift Log To Track All The Gifts

A baby shower gift log is very easy to manage. While mom-to-be is unwrapping gifts, perhaps someone can volunteer to keep a simple record. This will help mommy to send out thank you cards after the baby shower.
---
Help Your Guests Break The Ice With An Easy Game

If you are hosting a baby shower where the guests don't really know one another, try to help them break the ice with a guess the baby picture game. It's fun and very popular.
---
Have A Virtual Baby Shower

If friends and loved ones are spread around the world, and bringing them together for a traditional baby shower is not an option, consider a virtual baby shower. It's easy to set up, cheaper and it's a lot of fun too.
---