Awesome Baby Shower Ideas That Will Knock Their Socks Off
This post may contain affiliate links. Please read my
disclosure
for more information.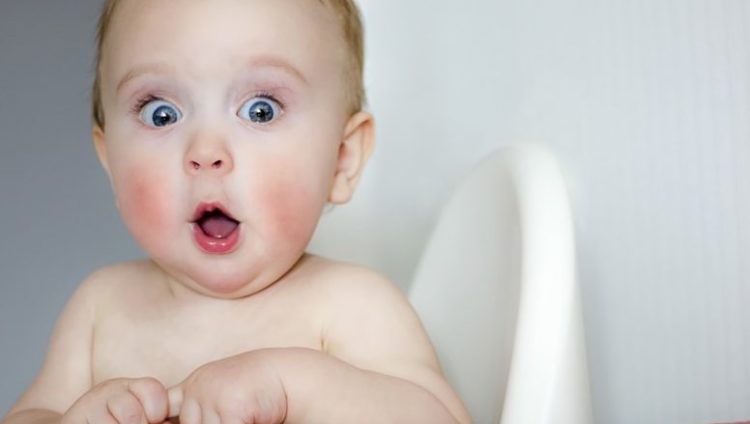 The list of helpful tips below are baby showers ideas, but if you have a little look through the list – you will quickly see that A LOT of the party planning tips can easily be applied to a bridal shower, a wedding or a birthday party.
Amazing Baby Shower Ideas
Every shower needs invitations, foods, drinks, desserts, decorations.
What makes a baby shower memorable is if you take everything that is expected, and make it extraordinary.
But before we start – we're offering a lot of "baby shower ideas" below but I do realize that the term "baby shower ideas" can mean different things to different people. If you already have a good idea of what to do, but you want to add that extra spark to the baby shower, this post is what you need. However, if you have no clue about how to start your baby shower planning and you really just want to look at baby shower images to get some ideas first…
All Showers Can Be Turned Into Awesome Showers
You are planning a shower and you're looking for ideas to make YOUR shower different, spectacular, unique.  You want to plan the kind of shower that people will be talking about, long after it is over. The trick to awesome showers is simple – do what they don't expect.
You can achieve "awe" in many ways because most people are traditional. They simply expect showers to go a certain way. It is, however, the little touches and little tweaks that can turn a bland shower into an awesome shower.
Below are 21 awesome baby shower ideas. However, you only need a few to turn a bland shower into a spectacular one. Overachievers – please do not consider doing them all because while many of the ideas are complementary to one another, there are some that clash. Please choose carefully.
Why take the time to plan an awesome shower?
Planning a regular baby shower is time-consuming as it is – you even need a baby shower checklist to keep everything straight. So why bother trying to make it extra special?
Because whether it be a baby shower, a baby sprinkle or wedding shower – the shower is immensely important to the guest(s) of honor. A shower transitions them into a different life – from a woman into a wife, or from a woman into a mother. As the host, it may be just another shower that you are planning. For the guest of honor, it is much more.
Awesome Showers On A Budget
If you are on a budget, you may be thinking that "knocking their socks off," is not within your budget. I beg to disagree.
Yes, there are a few ideas below that is not possible for a small budget, no matter how you tweak it. But, the majority of baby shower ideas below are entirely "tweak-able" to meet any budget. You just need to be a little creative and I've offered ideas where I could.
Create Impressive Invitations

It all starts with the invitations. If people are impressed by the invitations, they are more likely to attend the shower. The thinking is natural – "if the invitations look like this, what's the shower going to be like?"
Invitations need NOT be expensive either. Creativity is what grabs attention.
As you try to come up with the perfect invitation, definitely consider the perfect invitation wording. With cute wording, half the work is done.
Offer uniquely presented food that everyone eats.

Click to view this and many other delicious baby shower food ideas
Even regular comfort food like mac and cheese can be presented in a fancy and spectacular way.
Another example – if you are having a nautical baby shower, you could use a whale cookie cutter

or a star-shaped cookie cutter,

 to present simple sandwiches. All it would cost you is the price of the cookie cutter, but your guests would be impressed.
Prepare centerpieces that leave them speechless.

Click here to view this and other beautiful baby shower centerpieces
Flowers or little hot air balloons suspended in the air, is amazing, right? All it takes is a creative mind, time and fishing wire.
Set up a dessert/ appetizer/ wine/ beer/ liquor tasting bar, and make it interactive.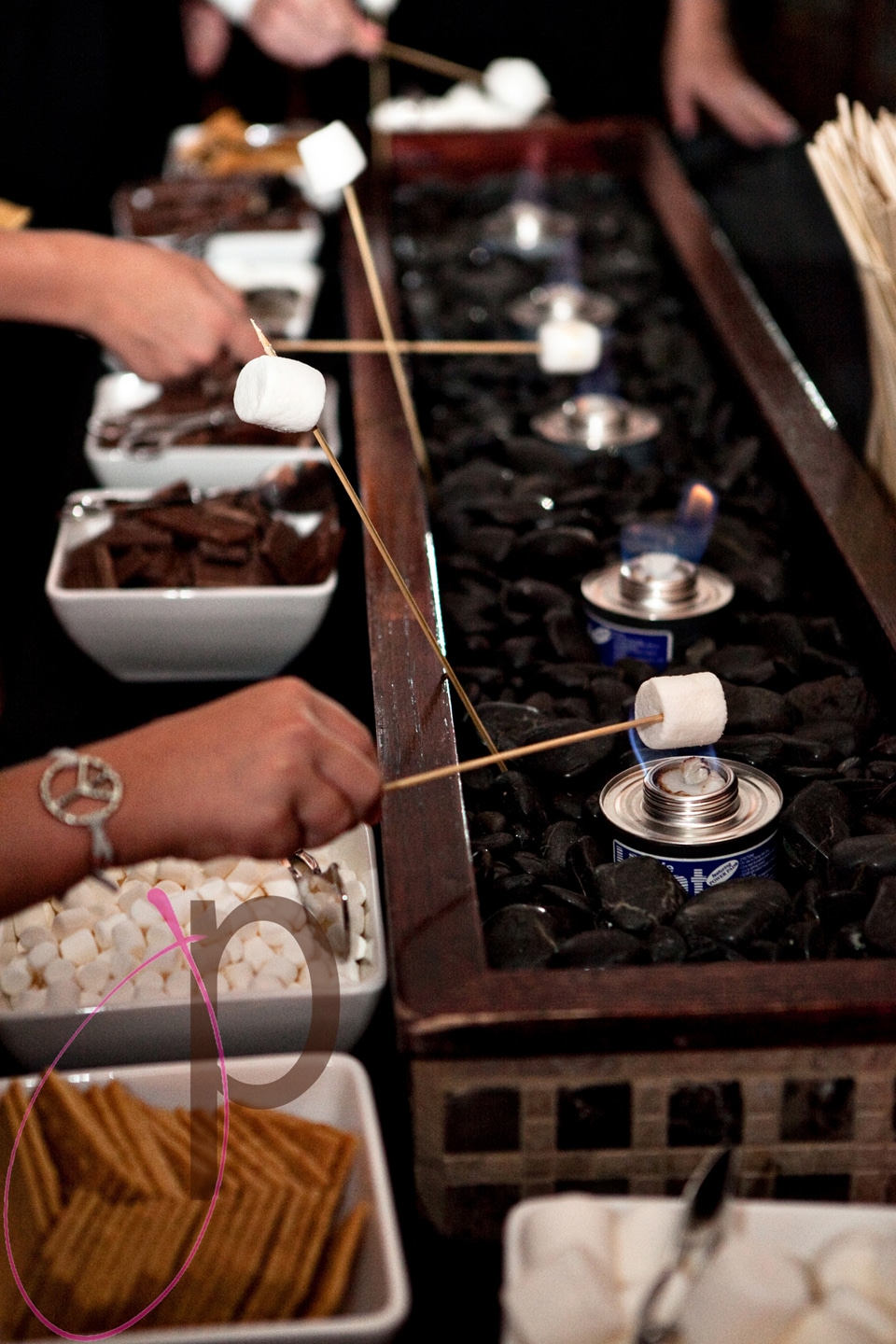 When people have a hand in making their own drinks/ appetizers/ desserts, they tend to enjoy it more.
Offer unique favors or themed goodie bags that people will actually want.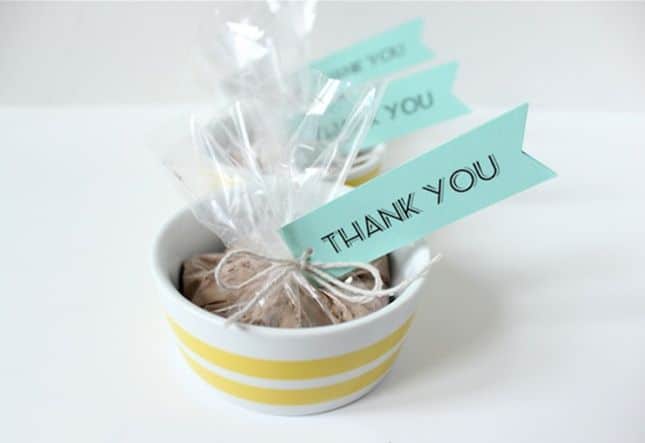 No host wants their favors trashed, or left behind in the car after the guest gets home. You can eliminate that risk by thinking about the people who have been invited. Here is a post you will find helpful: 55 Easy & Unique Baby Shower Favor Ideas To Fit Any Budget
If you are on a budget, consider having your favors do double duty. They could be favors AND baby shower centerpieces or decorations. This is especially appropriate if your favors are something like potted plants or flowers.
Surprise Your Guests.
Offer entertainment that they would not expect, and what they'd be talking about long after your shower. This is an option for any budget.
The trick is to always find something that will complement your theme.  For example, if you are having a baseball themed baby shower, getting a violinist who plays classical music might not fit into your theme.  However, if you are having a classic tea party for ladies only, a violinist might be perfect.
A few ideas for spectacular entertainment are to hire or invite musicians, dancers, performers, acrobats (like Cirque Due Soleil.) If you are on a budget, it is absolutely possible to get cheap entertainment – you just need to think creatively. For example, you could hire a street performer for less than $100 per hour. You could also ask a niece or nephew or a kid in the neighborhood, (who could actually play a musical instrument,) to offer the entertainment for an hour or two. 

Hire a caricaturist to render on-the-spot drawings of your guests.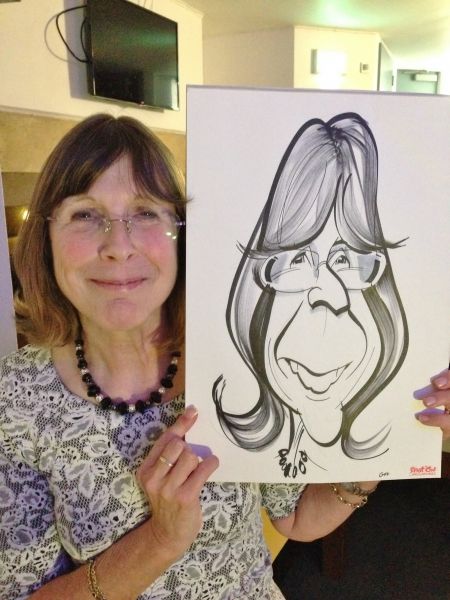 What a neat surprise this would be for guests! It would give them something extra and something special to remember.
Get an amazing baby shower cake.

People love to ooh and aaah over baby shower cakes.
Try to get a cake that will match your baby shower theme, for sure. If you are planning to get a spectacular cake, do make sure to order early – click here for Extraordinary Baby Shower Cake Ideas, as well as valuable ordering tips.
Baby shower cakes can be quite expensive but with a bit of creativity and imagination, you could make a cheap cake magnificent. Sometimes the perfect baby shower cake sayings and a cake topper

may be more than enough to make an adorable cake. Click here for baby shower cake ideas to inspire you.
Consider having a gender reveal shower.

When you add anticipation to a party, you turn a party that may already have been good, into a spectacular shower.
When people are attending a gender reveal shower, they come with the anticipation of the gender reveal. This is especially the case if the party is planned well with lots of little things that have been set up, to grow the anticipation. Here are helpful ideas to help build, and build, and build that anticipation for the great gender reveal.
Don't Forget the Baby Shower Punch and Refreshments

When it comes to baby showers, people have come to expect baby shower punch, just like they expect the cake, games, etc.
But don't take refreshments for granted. Even something as simple as a punch can be memorable for guests. If it tastes really good, they may keep coming back for more and may even ask for the recipe.
Expert tip: Make enough punch and have enough supplies to make more, if you run out.
You will find this resource very helpful in preparing baby shower punch: 44 Ridiculously Easy & Delicious Baby Shower Punch Recipes & Refreshments.
Something as simple as uniquely folded napkins can wow your guests.

Create pretty place settings.

If you are having a sit-down baby shower, place settings would be a great opportunity to impress your guests with fancy place settings. If not, you could use simple ideas like the image above to distinguish their beverage glasses.
This idea with the leaves is simple and cheap but it is sure to grab people's attention in a wonderful way.
Help your guests break the ice in several fun ways.

This game can be used for baby showers or weddings or other kinds of parties where people don't really know one another. For a baby shower, the "guess the baby picture game," is extremely popular. It's easy to set up and it gets your guests to talk to one another.
Make your party social.
Get your guests to share your event on instagram, facebook, twitter, wherever.
Sync music with activities.
If you are playing baby shower games at the shower, be sure to play music that will match that activity. Same goes with opening gifts or serving desserts.
At weddings, it is common to play a cake cutting song but you could take it a little further by having "dessert" music while you are serving dessert. You could play songs about candy, songs about cake, songs about sweets, and just general songs about dessert. Here is the perfect resource: songs about candy and sweets.
Set up childcare if children are invited.

Depending on the children's ages, you could have a puppeteer, clown or a magician. If these options are outside your budget, simple crayons, coloring books and Dollar Store activity books may be more than sufficient. You could also pay a babysitter just to watch the kids while the grownups are enjoying themselves.
Allow guest to play DJ.

In your invitation, or via email, you could ask guests to pick a song that will be played at the baby shower.
By allowing each guest to choose a song, your guests will feel more involved;
By having guests each choose a song, you won't need to come up with a playlist that you hope everyone will enjoy;
The songs themselves could be a conversation starter as people listen and guess "who picked this song."
Finally, we all know how great it is to hear a song you love at a party because listening to music we love will put us at ease.
As the host, you're likely to see lots of people singing along to the songs they picked.
If you prefer "baby" specific music, here is a great resource for baby shower music: Songs with "Baby" in the title.
Set up an old-fashioned candy cart from which to serve dessert.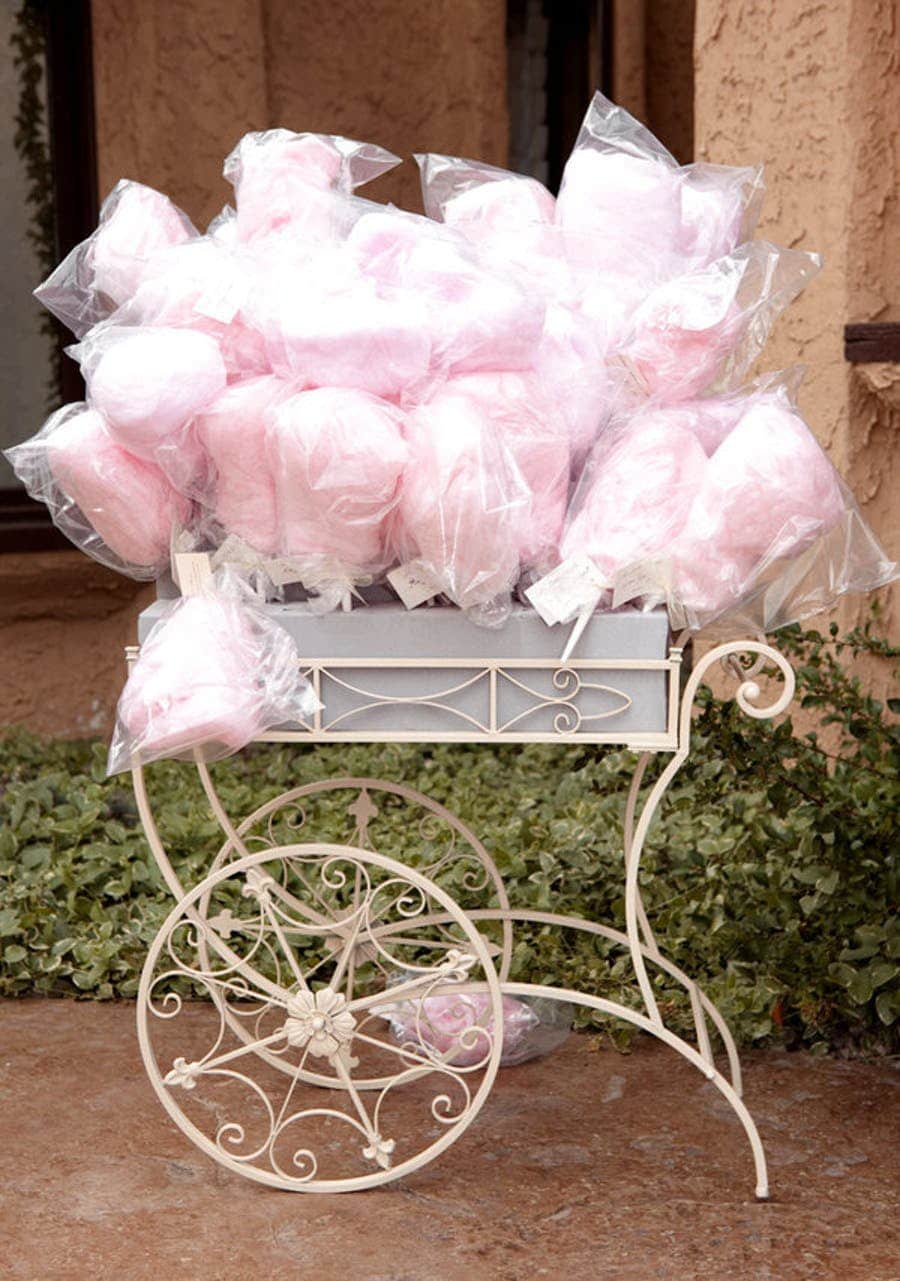 You could serve whatever fits your theme, and your guests could serve themselves. Not only would this be extraordinary, it will save you a lot of effort in needing to serve people.
Here is an extensive list of delicious baby shower dessert ideas.
Hire additional entertainment

If you are having a diaper party and the guys like their cigars, a cigar roller might be appropriate. If it's a ladies only shower and the invited guests are into fortune telling, they may appreciate a tarot card reader or clairvoyant.
The trick is to carefully think about who is invited and what they may enjoy.
Offer prizes people actually want to win.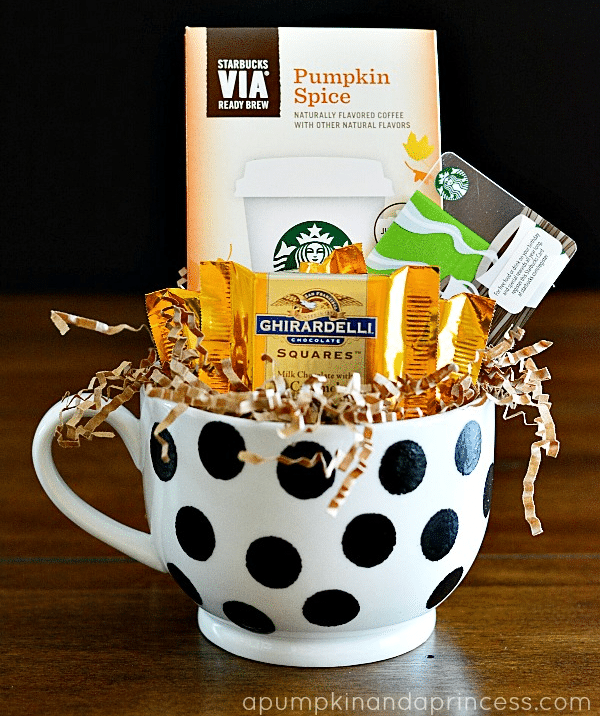 If you are having a diaper raffle and you want people to participate, be sure to make the prize worthy of their participation. Also, let them know what the prize is before the shower. Most people are a little luke-warm when it comes to diaper raffles but if your prize is amazing, they may get "hot" and this will result in higher participation and more diapers for the mom-to-be.
If you are planning a diaper raffle, you will appreciate the following two resources: Diaper raffle tickets: The highly effective strategy to getting more diapers, guaranteed and Diaper Raffle Prizes People Actually Want To Win.
The same applies to baby shower prizes. People win prizes after playing baby shower games, but baby shower games have gotten a bad rap over the years. (Some people say they are boring.) Some helpful advice is to think carefully about the baby shower games you choose. Here is a helpful resource: Baby Shower Games That Don't Suck: 72 Mostly FREE and Hilarious Games To Play
Once you have your games chosen, pick prizes people will actually want to win. Here is another helpful resource: Baby Shower Prizes Your Guests Will Actually Love
Hire a local artist to create drawings of the event or attendees.

It could be drawings of the shower as it unfolds, kind of like an artist drawing court proceedings. Or, it could be drawings of the attendees, like above.
Guests could receive it as a gift after the baby shower, to remind them of the wonderful shower. It would also be a great reminder for the mom-to-be or bride.
If you love this idea but you are on a budget, simply have someone take pictures of all the guests, and then have an artist draw from the photographs. This would be much cheaper because the artist will not need to be at the party. If you go to a site like fiverr.com, you could possibly get a sketch done for as little as $5 each.
Planning Awesome Baby Showers
When you look at a baby shower checklist, the inexperienced host may think that planning a baby shower is easy. IT IS EASY. If you follow the checklist, you are bound to plan a wonderful baby shower.
However, if you are hosting and you want the baby shower to stand out in the minds of your guests and the guest of honor, you will need to put some thought into your planning. As an example, you may have wonderful, delicious shower foods planned, but…
Do you have a table that is large enough for the food?
Is there enough food to accommodate all the guests?
Are you offering enough of a variety?
Where will the table be – close to a busy walkway or restroom?
Are you expecting a large group of people and if so, will you have the foods and drinks arranged in a way that will avoid congestion?
(The answer to all these food-related questions can be found in our post about Baby Shower Food Ideas. Scroll down towards the bottom for Food Serving Secrets From An Experienced Baby Shower Host.)
The point of asking these uncomfortable questions are merely to make you think about your unique circumstances.  However, we have expert answers to most of the problems you may encounter, so please use this site as a free and helpful resource for planning a baby shower. I encourage you to take a look through our resources (above and below) to fully prepare yourself.
Note From The Author
If you impress people, they will talk. They may have a lot to say, too.
This has been a long and extensive post about baby shower ideas. I do hope you take one thing out of this – small things – even small and inexpensive things, can make a big difference.
I hope the list of baby shower ideas above will inspire you to create a fabulous baby shower. I too hope that if you are on a budget, you will know that a spectacular shower is even possible on a budget.
PLANNING A BABY SHOWER? HERE ARE A FEW HELPFUL RESOURCES:
Hosting or planning a baby shower takes a lot of work. You will be juggling a lot of balls in the air. Use the resources below to make your life A LOT easier.