Having a winter baby? Congratulations! The winter is a great time to have a Winter Wonderland Baby Shower.
Below are tons of great ideas of how you can plan your winter wonderland baby shower. Keep in mind that these are ideas to inspire  you. You can be as simple or as elaborate as you want to be.
Baby It's Cold Outside Baby Shower
Winder Wonderland Baby Shower Decorations
You will notice that WHITE is a general theme for a winter wonderland baby shower. You can complement the white with whatever meets your fancy. If you are having a boy, you might go with blue, or pink for a girl. Or, you could skip the gender-specific colors and go with whatever you like.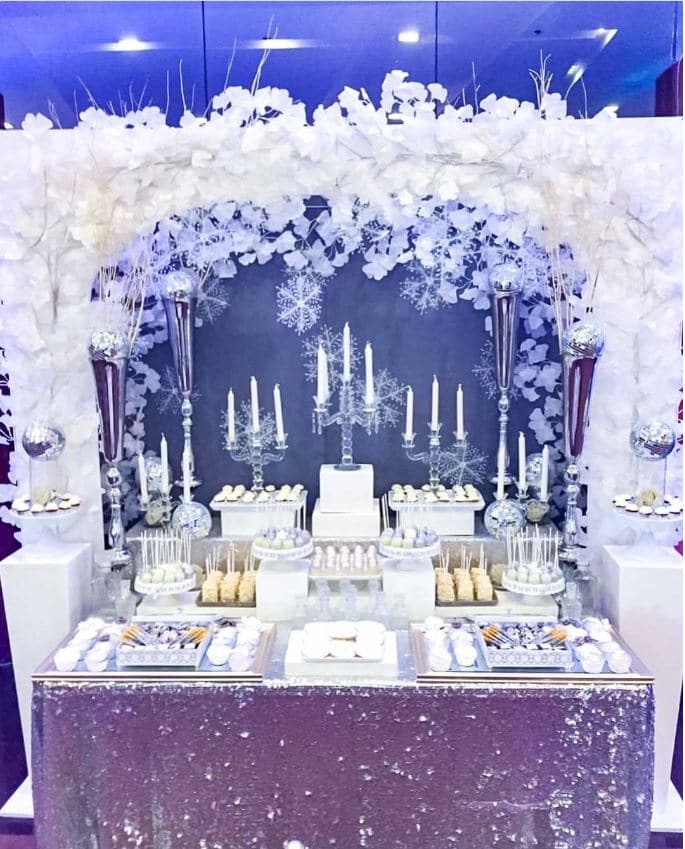 ---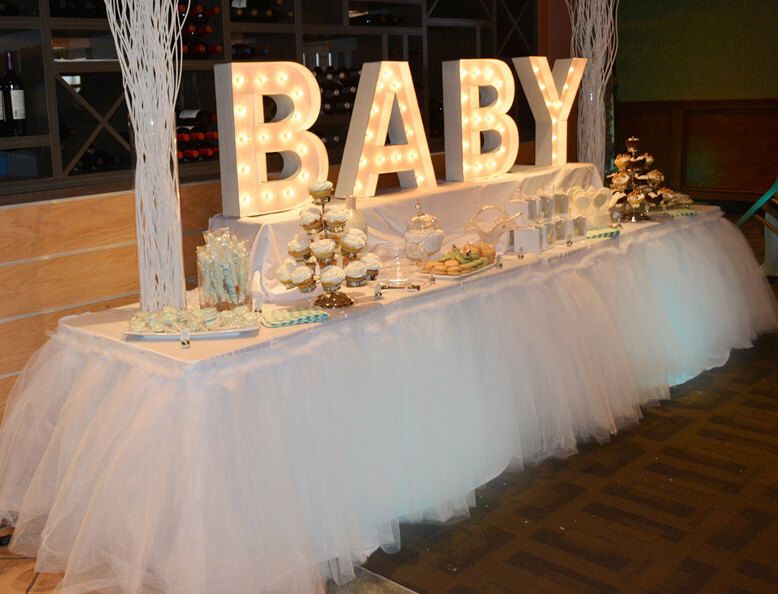 ---
Decorating your "Baby It's Cold Outside Baby Shower" need not be hard, or expensive at all. With a bottle of silver spray paint and things you can find around the house, (or the Dollar Store,) you can create awesome decorations.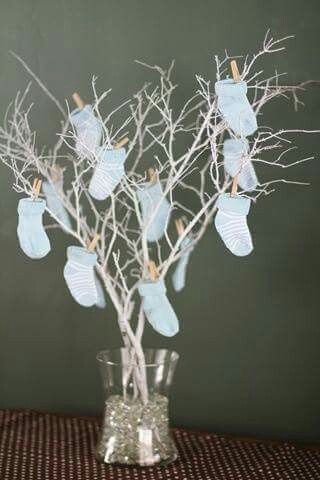 ---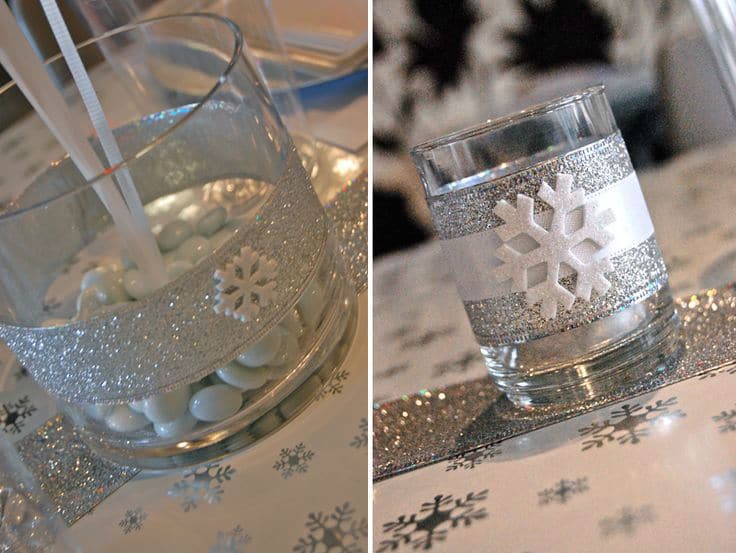 ---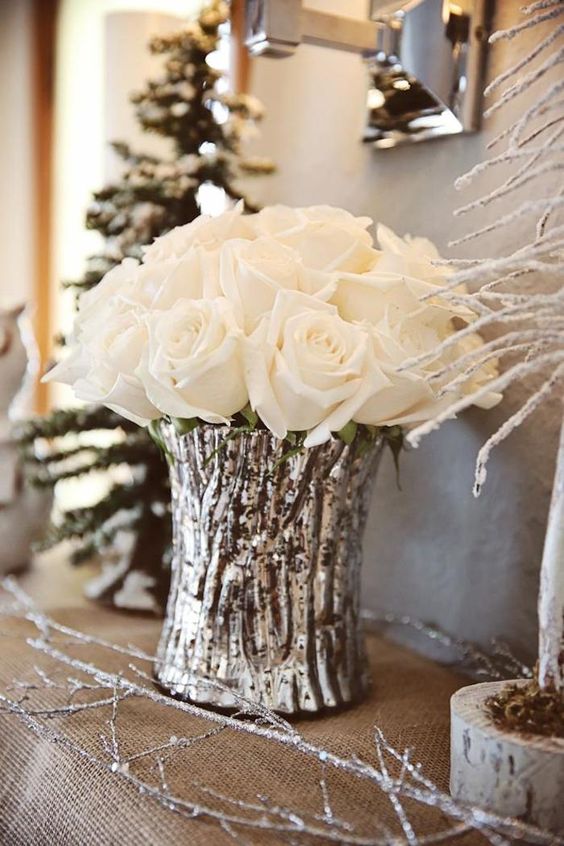 ---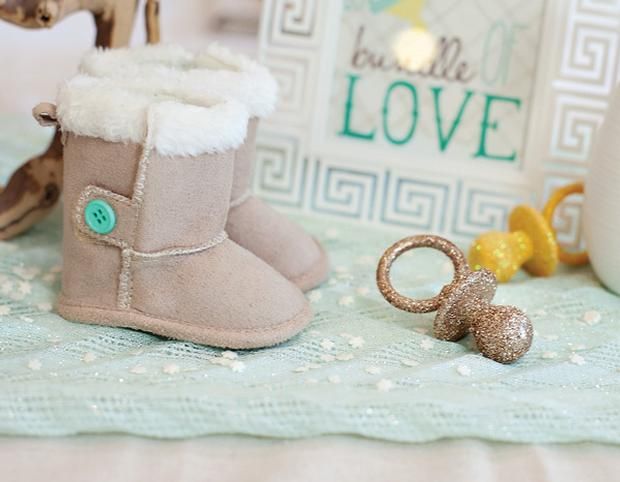 ---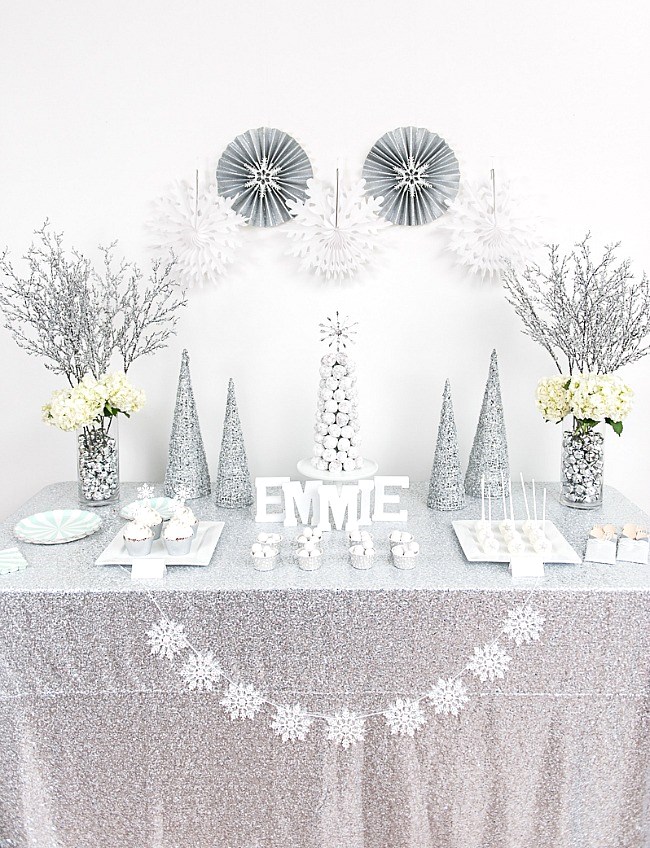 ---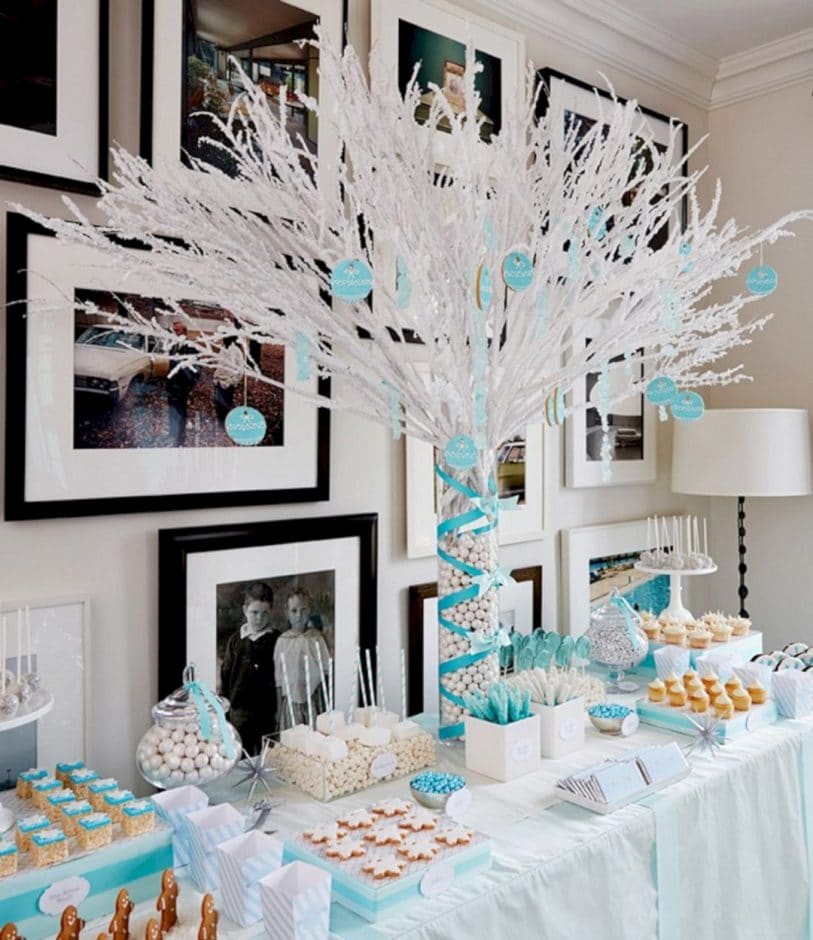 ---
If Mommy-To-Be is opening up gifts at her baby shower, you will need a chair for her. Setting up the area is easy to do.
Get the fanciest chair you have in your house, and make it the center of attraction. Do make sure the chair is comfortable.
Put a box under her chair, with scissors and other things she will need to open her presents. This is a super smart idea, because then she will not have to climb over presents to get some much-needed supplies.
Also, make sure she has a trash bag in which to toss the wrapping papers.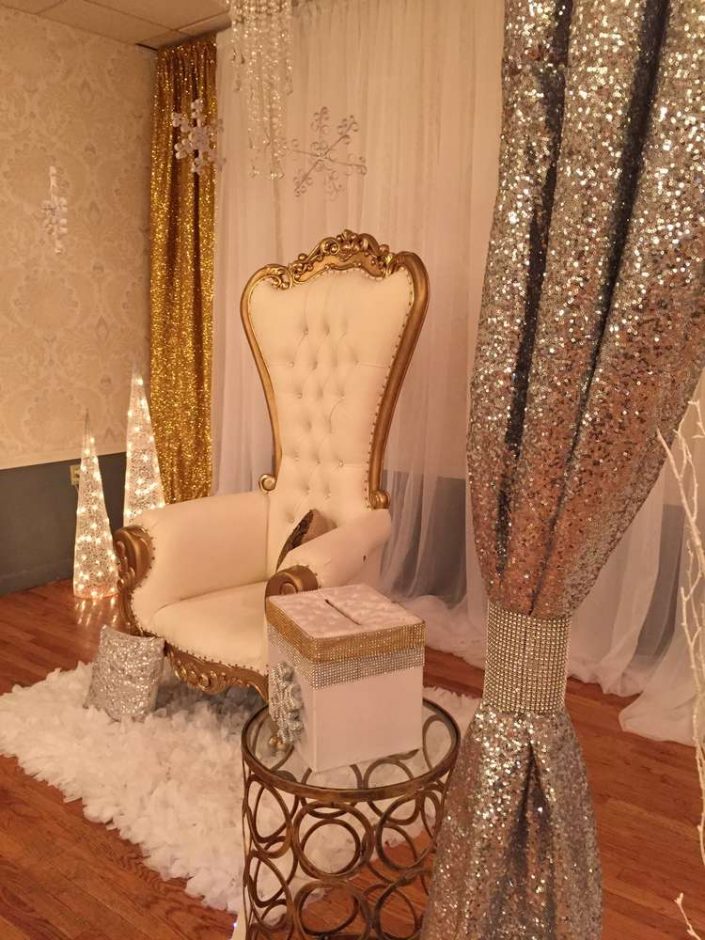 ---
Silver glitter is beautiful and fancy, and it ties right into the winter wonderland theme.
Winter wonderland decorations like these are easy to make, too. Simply dip twigs into glue, then dip it into your silver glitter. Lay it flat to dry. Do be careful about how you lay it down, so as to prevent the twigs from sticking to the surface.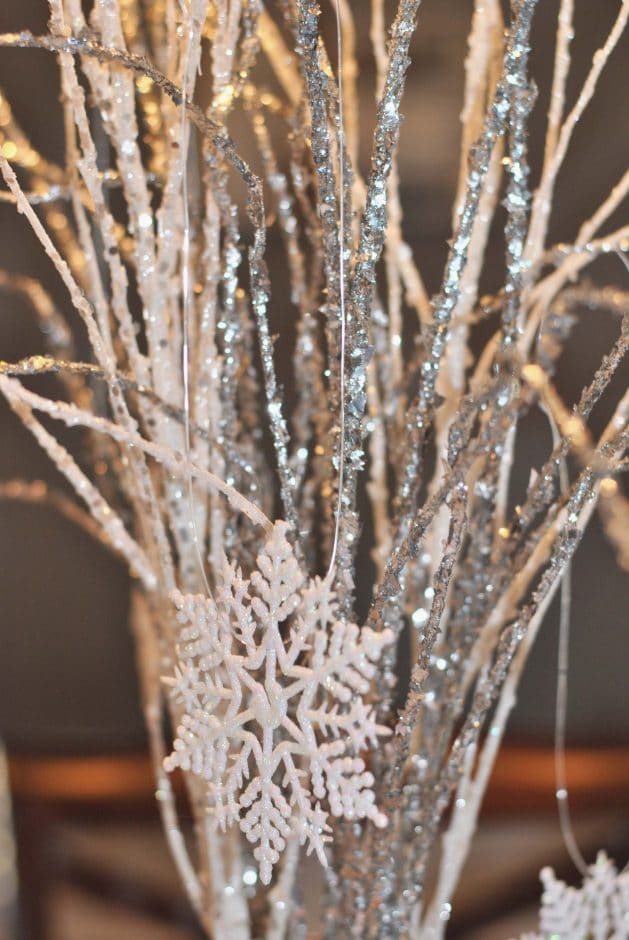 ---
How simple, how cheap, and how pretty!
Wrapping your plastic silverware in napkins is a bit time consuming but it is worth it when you see the looks on the guests' faces. This is yet another simple idea to follow. You can make your own paper napkin wrappers, and just tie them with snowflake stickers.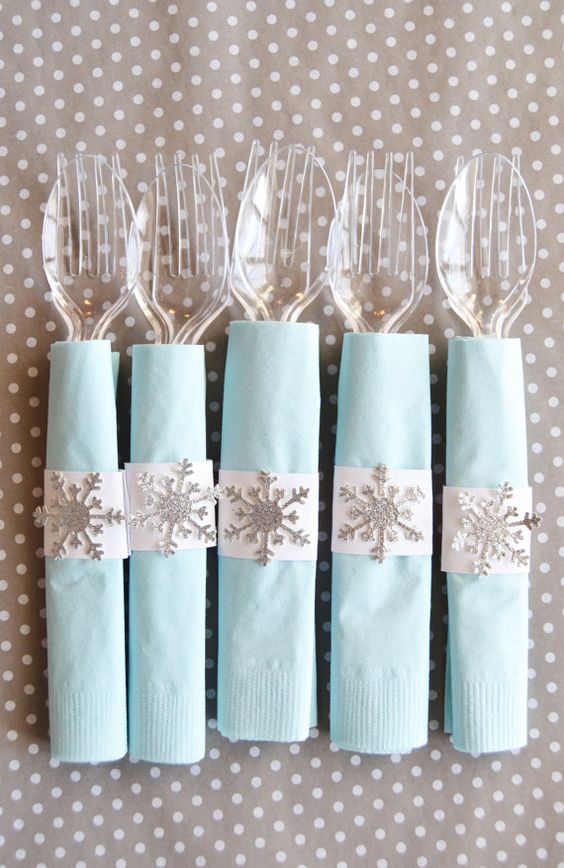 ---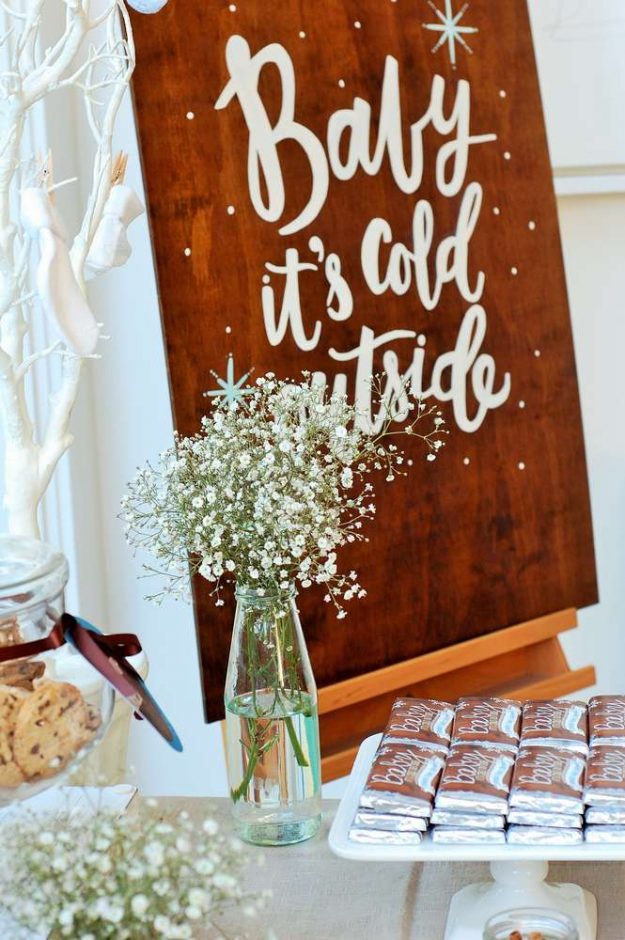 ---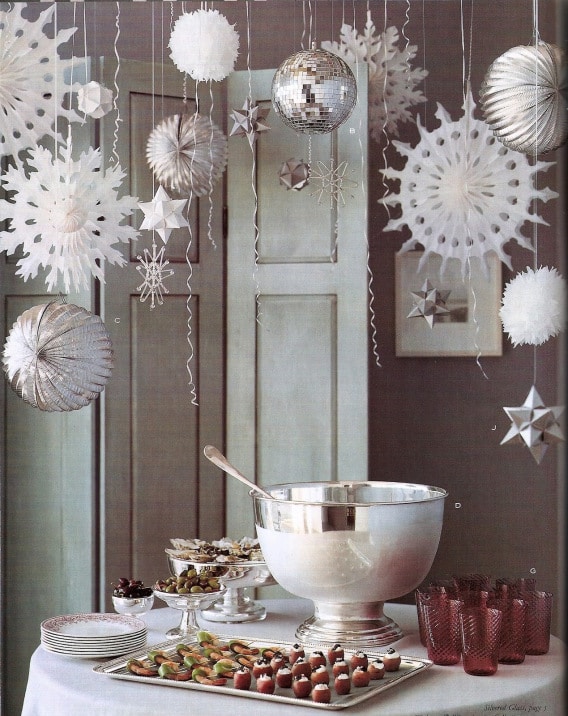 ---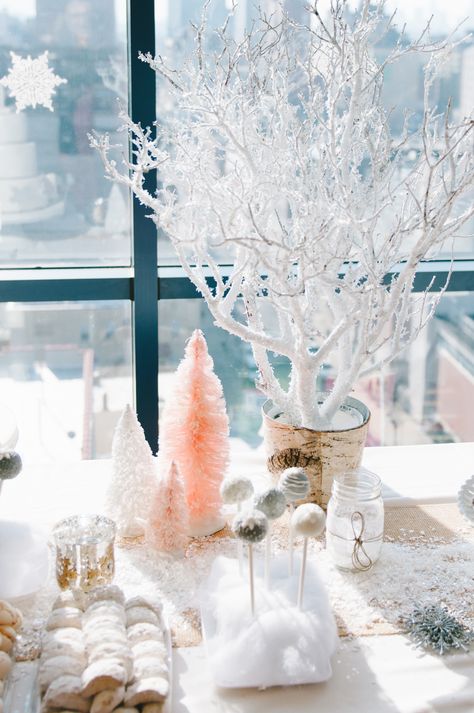 ---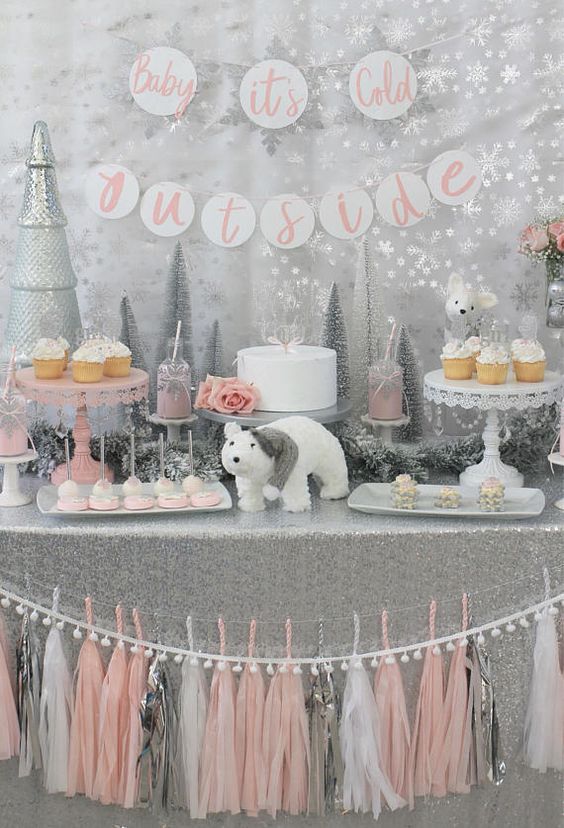 ---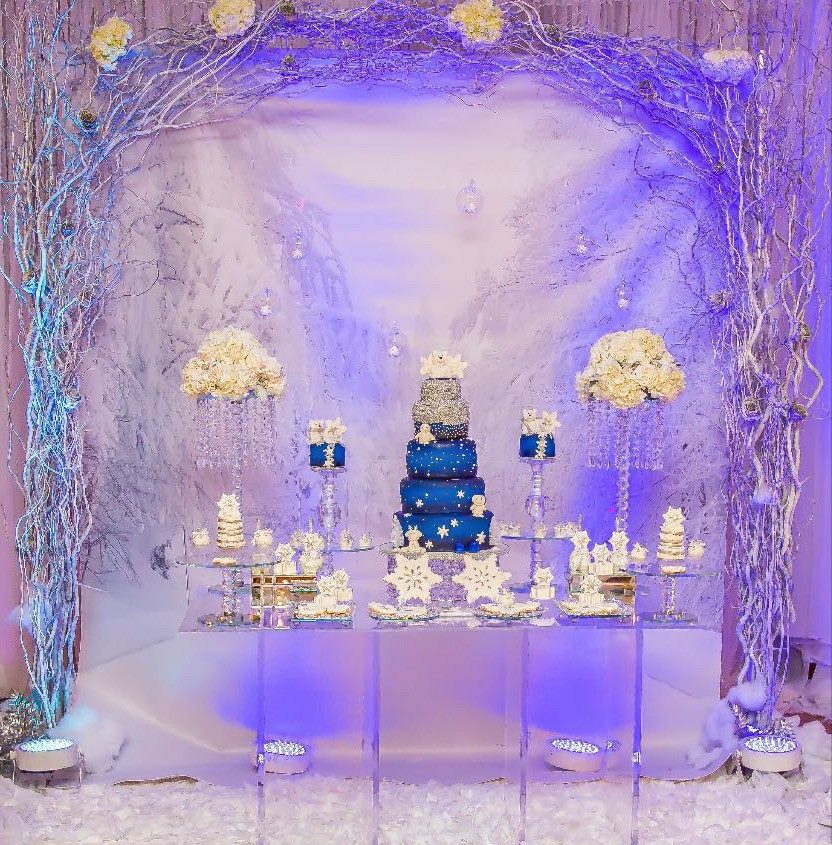 ---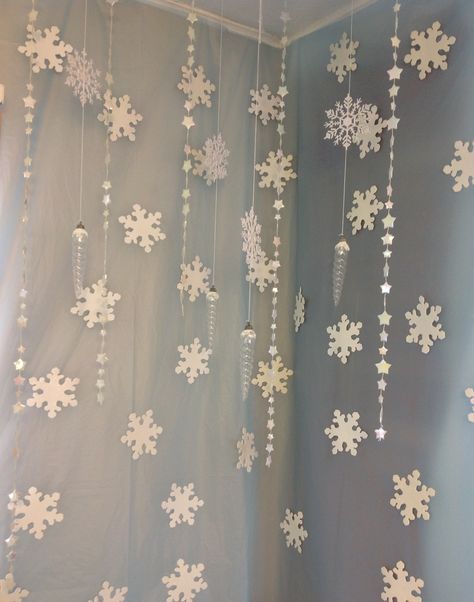 ---
Winter Wonderland Baby Shower Favors
When it's cold outside, everyone appreciates something that helps them stay warm. Baby shower favors like gloves, winter socks, hot chocolate mix, winter hats, shawls, pine cone fire starters, etc are always welcome. You could also consider candles, snowman or snowflake shaped cookies, little tree saplings, and more.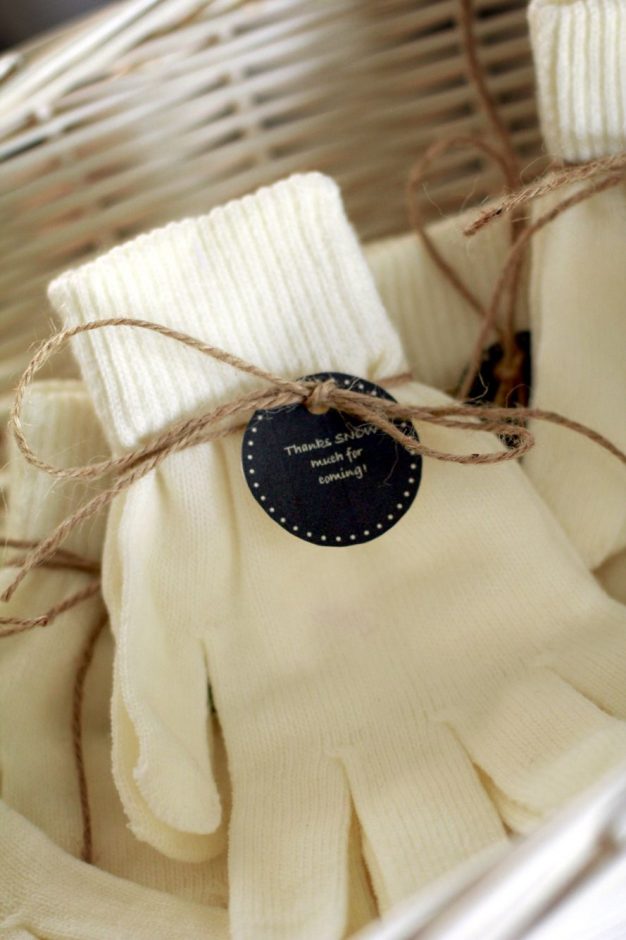 ---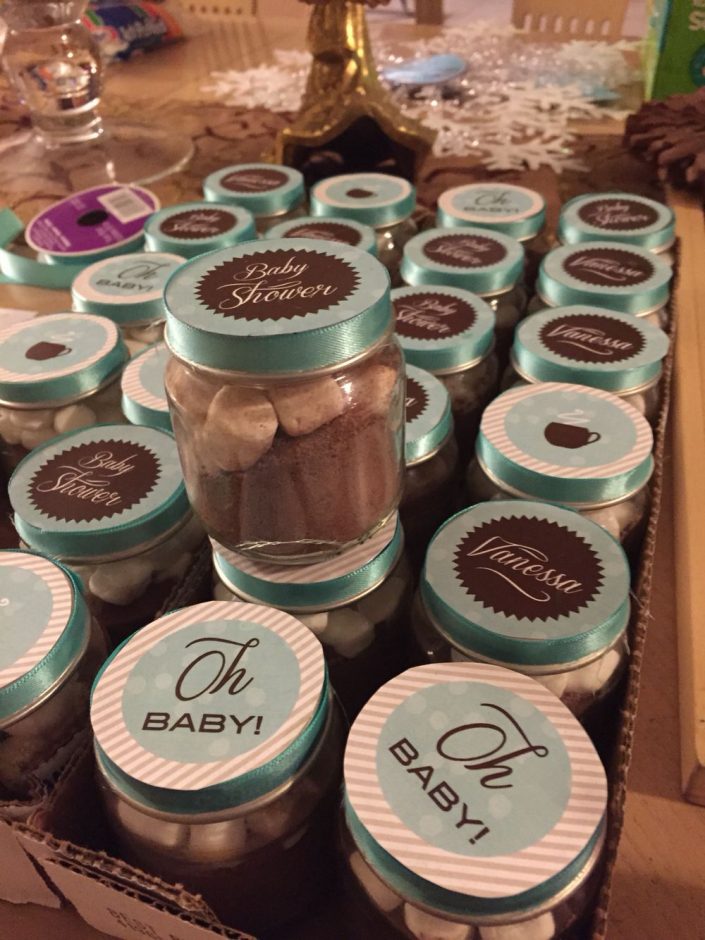 ---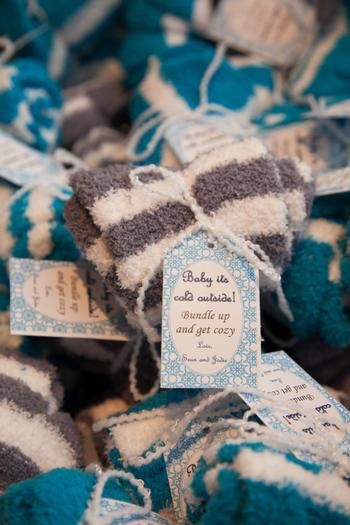 ---

---
Baby It's Cold Outside Baby Shower Invitations
Because winter baby showers are so common, we are spoilt for choice when it comes to invitations. Here are a few great ones.
---
---
---
Winter Wonderland Baby Shower Cakes
It's always a great idea to have your baby shower cake match your theme. It is not compulsory, but it just ties everything together nicely.
Here is an extremely helpful post that tells you all you need to know about ordering baby shower cakes.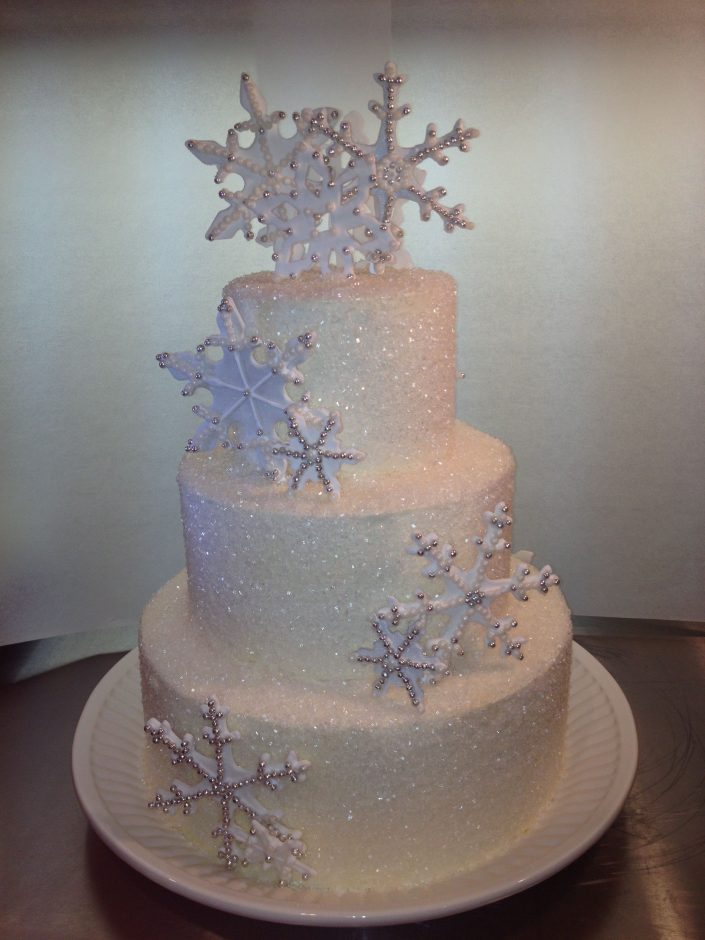 ---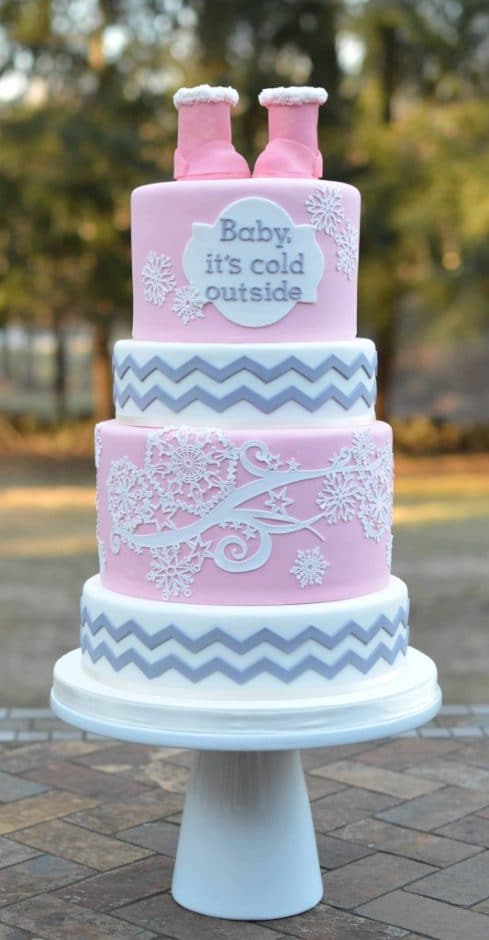 ---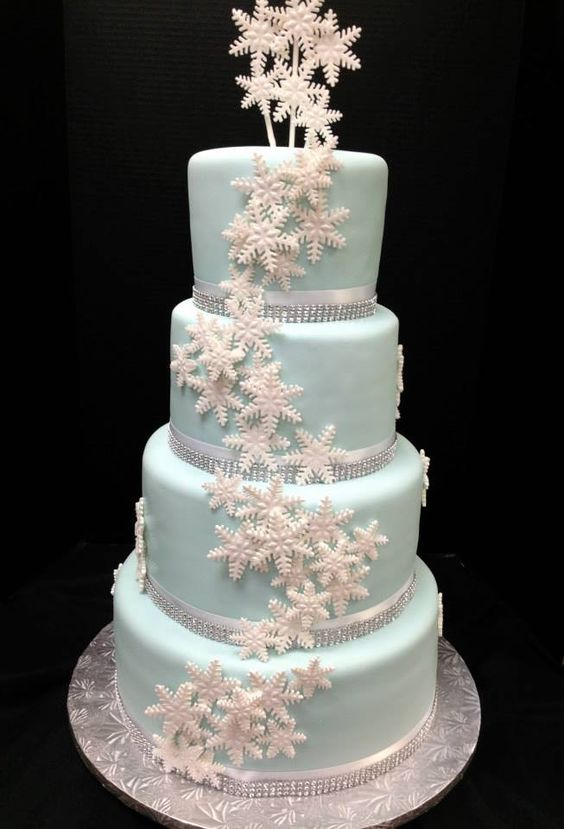 ---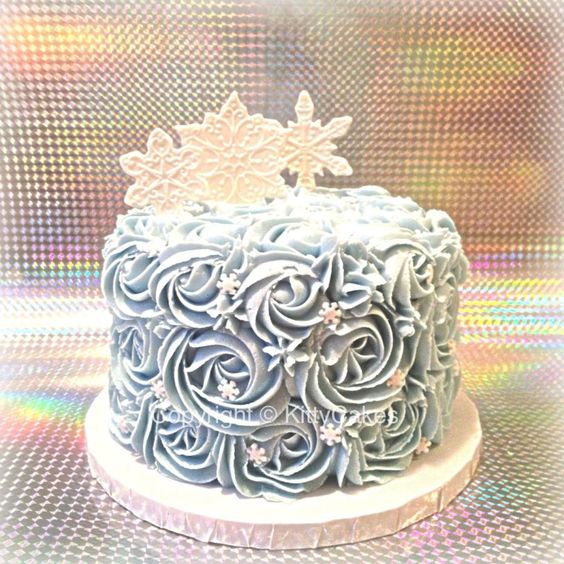 ---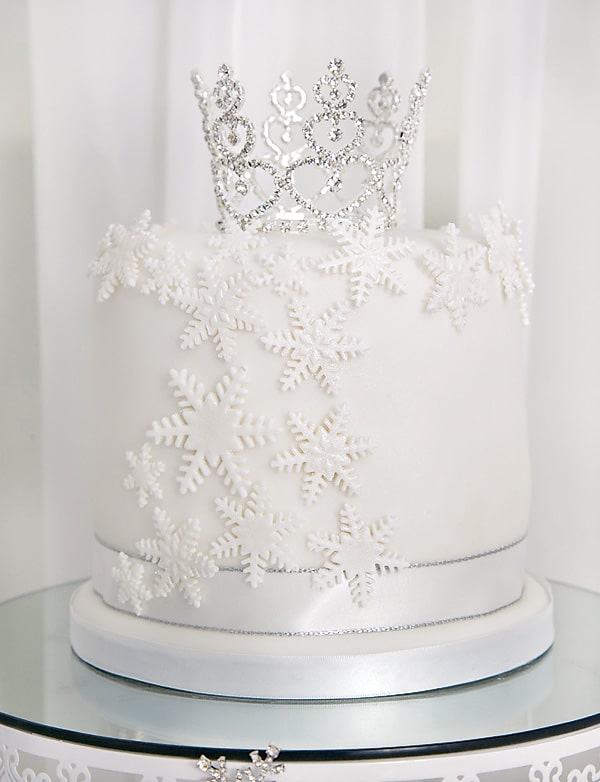 ---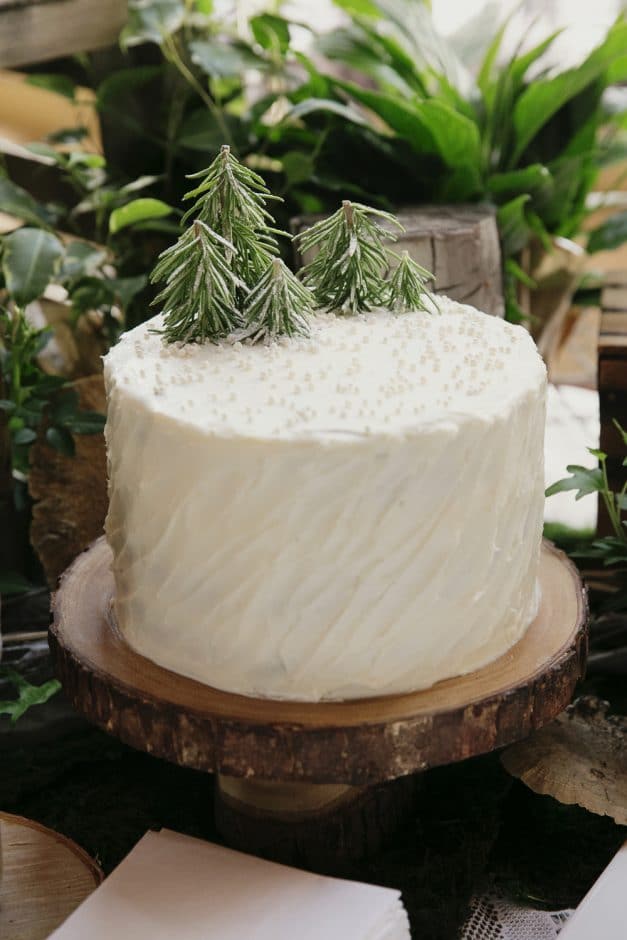 ---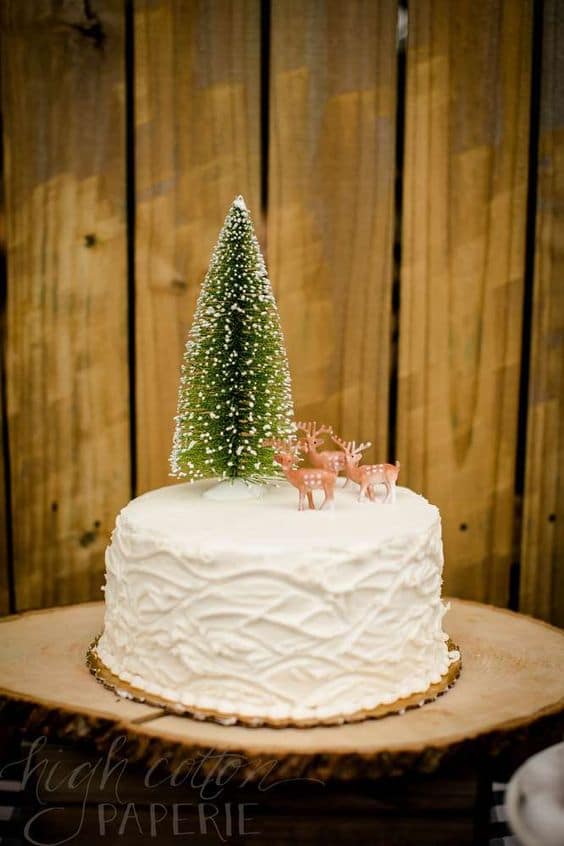 ---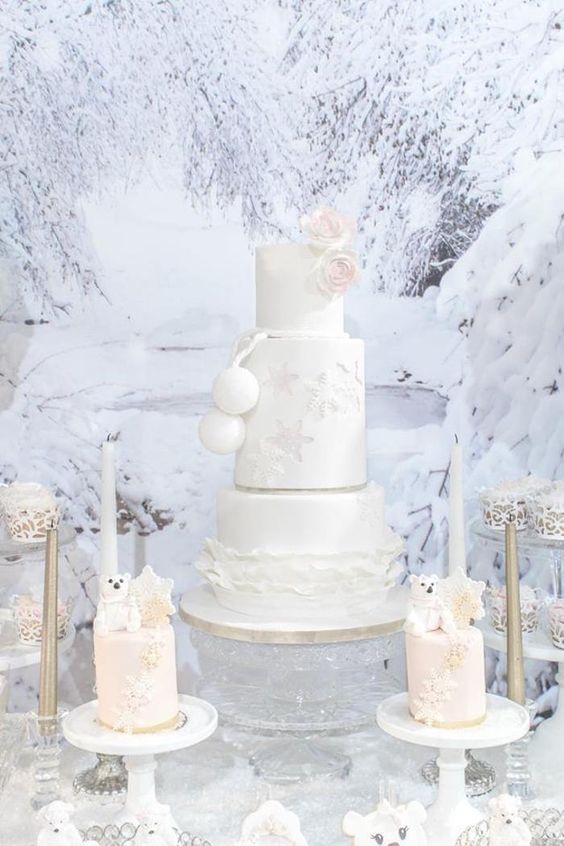 ---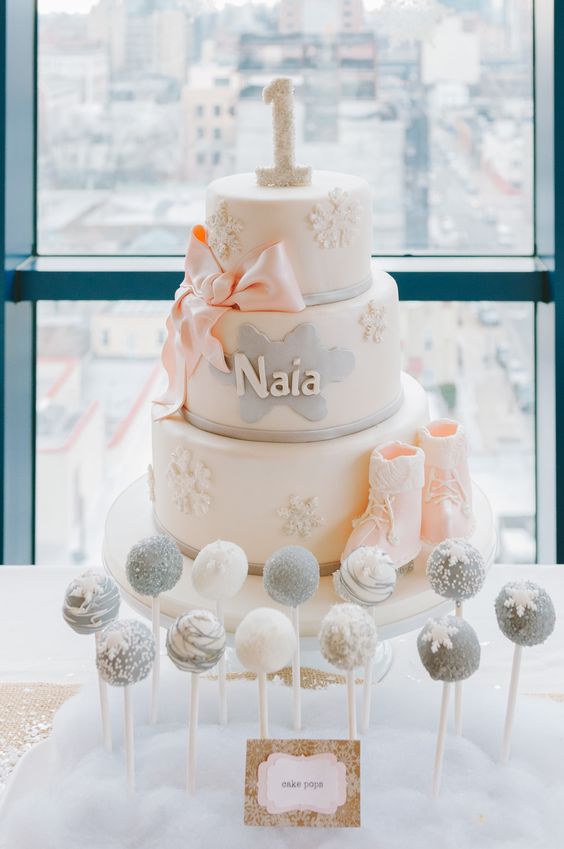 ---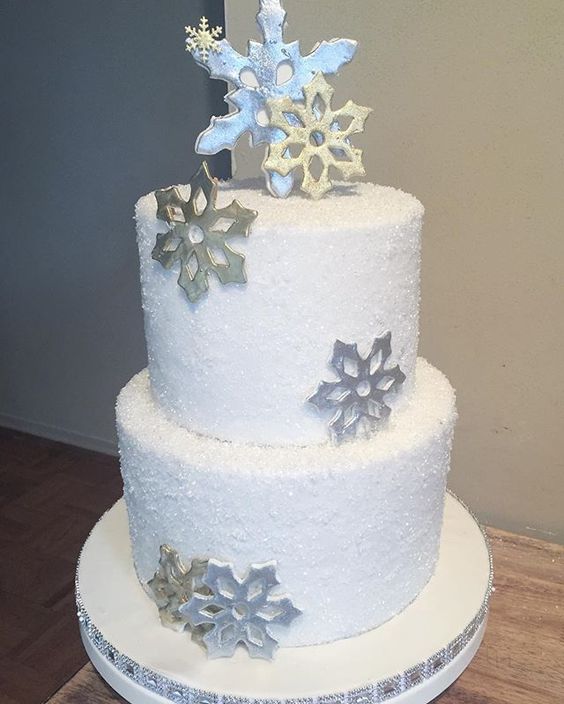 ---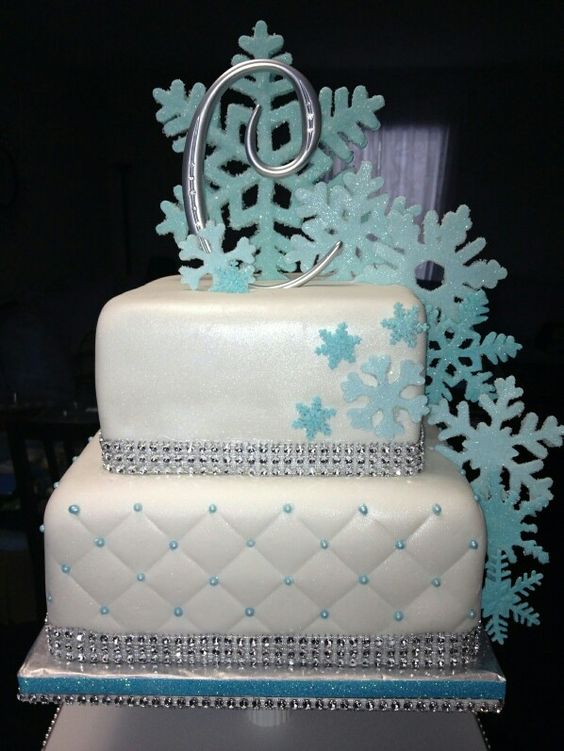 ---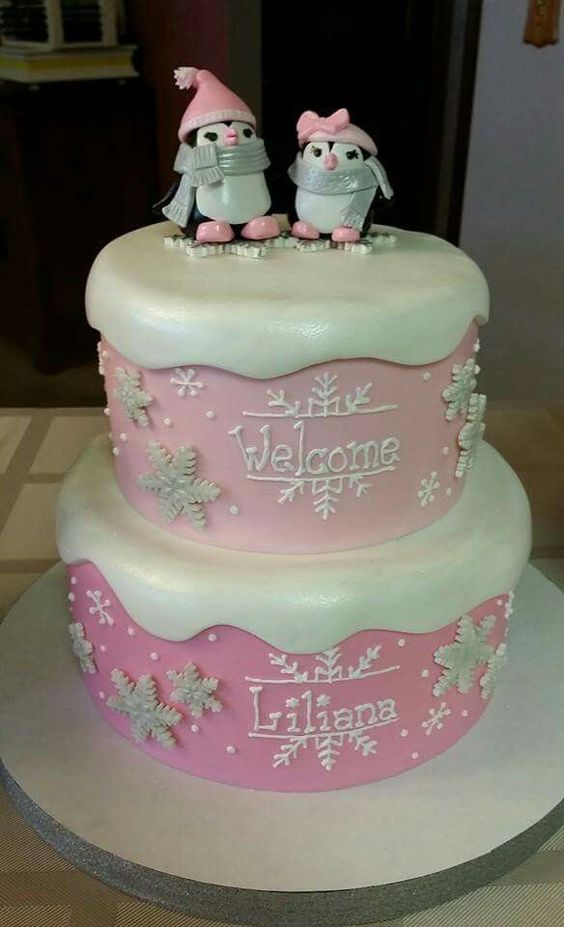 ---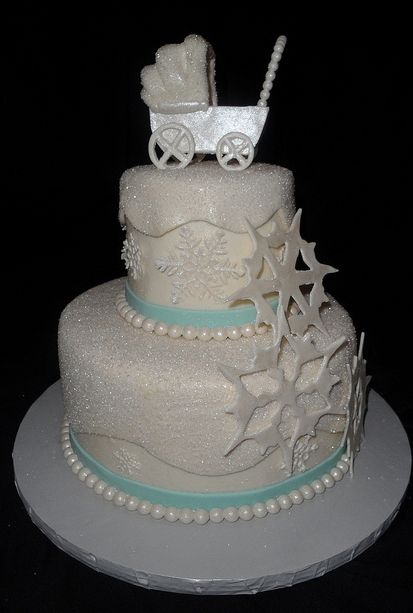 ---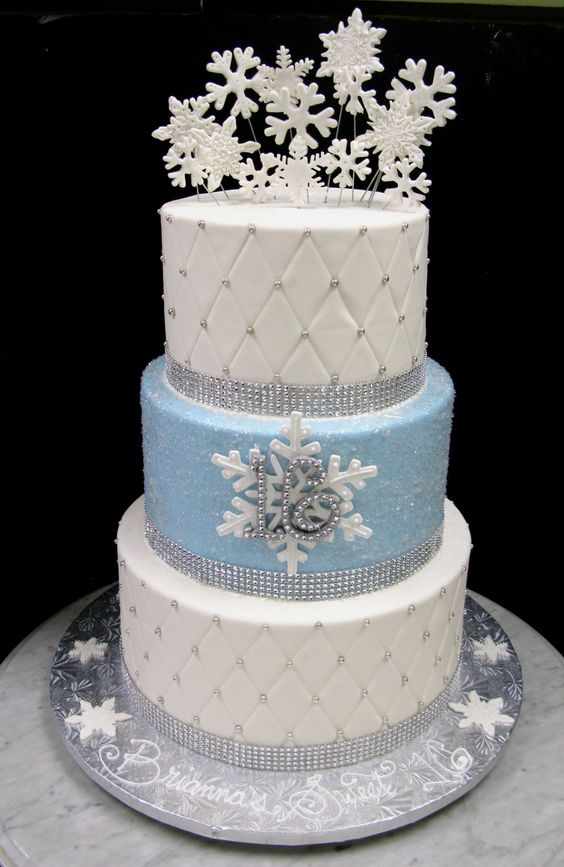 ---
Winter Wonderland Baby Shower Foods & Desserts
When it comes to enhancing your theme, you have lots of options. If you are handy in the kitchen, you can transform your foods to match your theme. For example, serve snowflake shaped cookies or make icicles out of pretzel sticks. If you are less handy in the kitchen, the easier way to do it is to enhance the serving table and utensils with decorations that match your "baby it's cold outside" theme. Check out the inspirational images below for great ideas.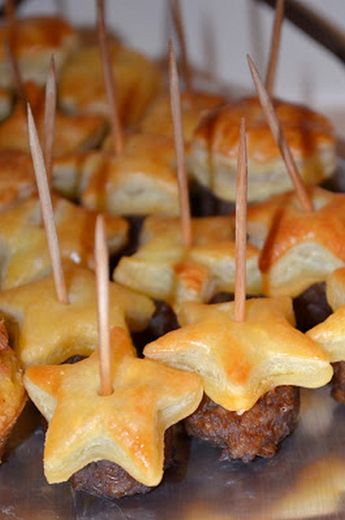 ---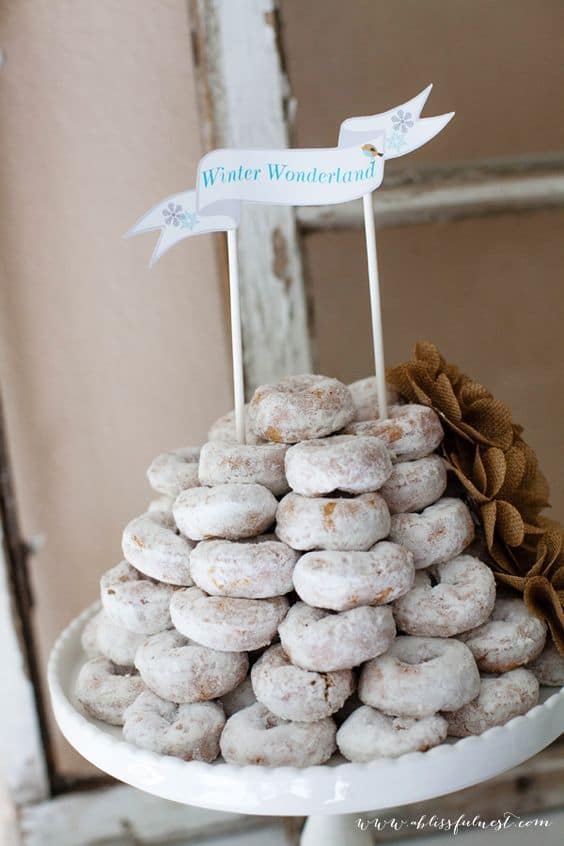 ---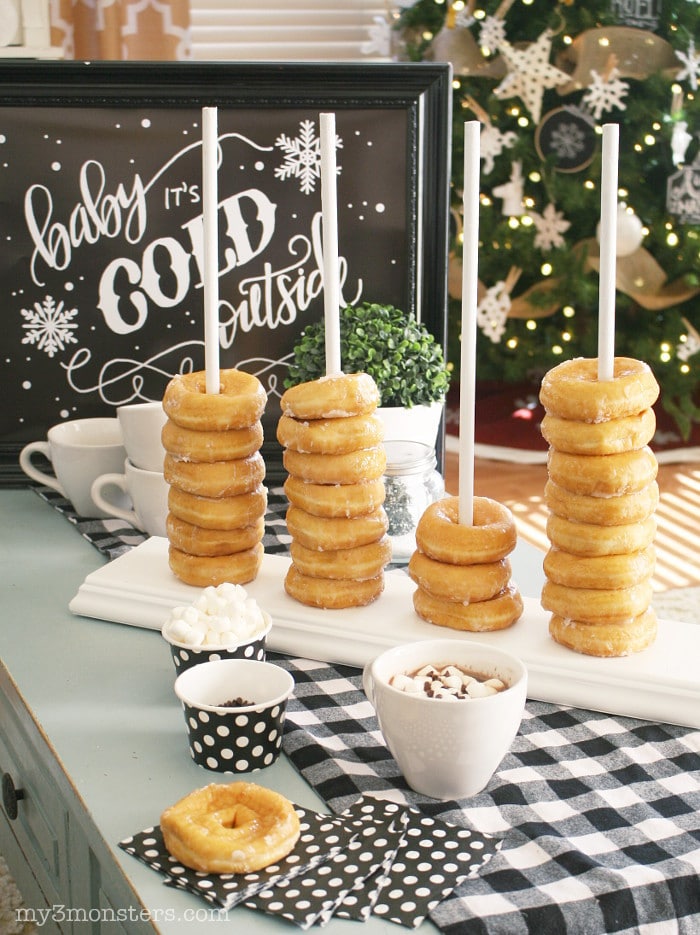 ---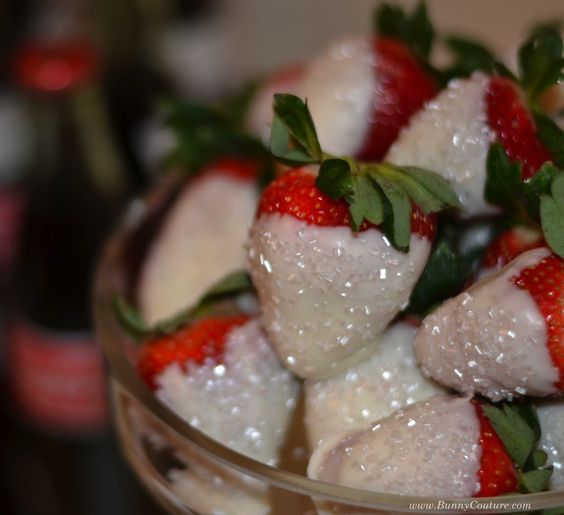 ---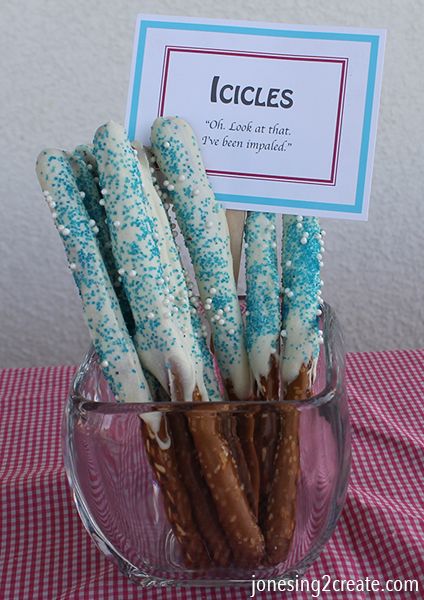 ---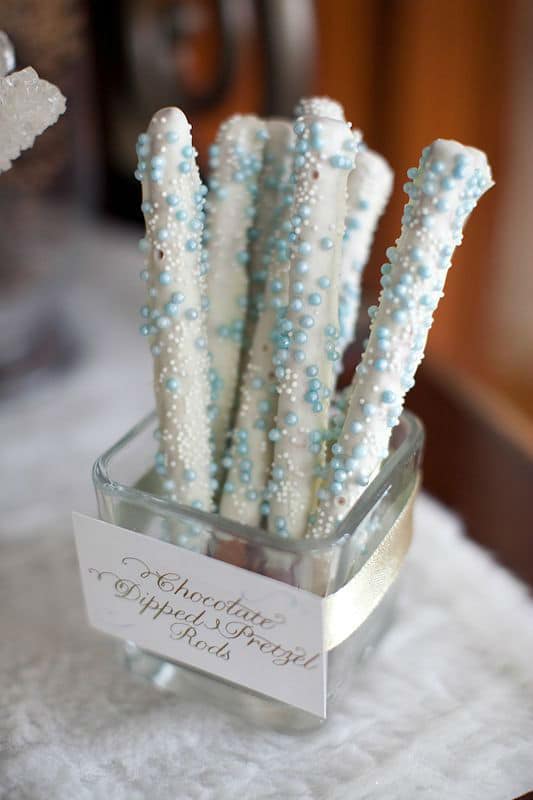 ---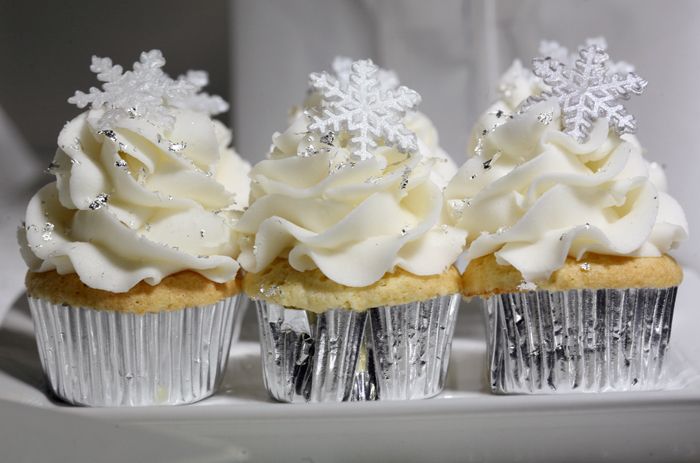 ---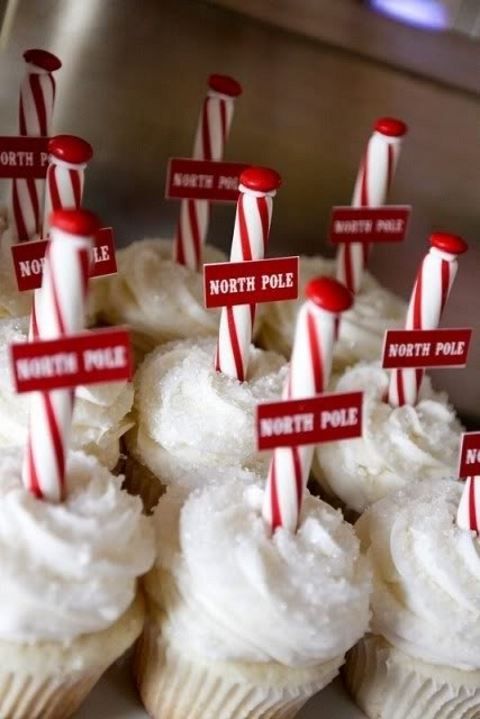 ---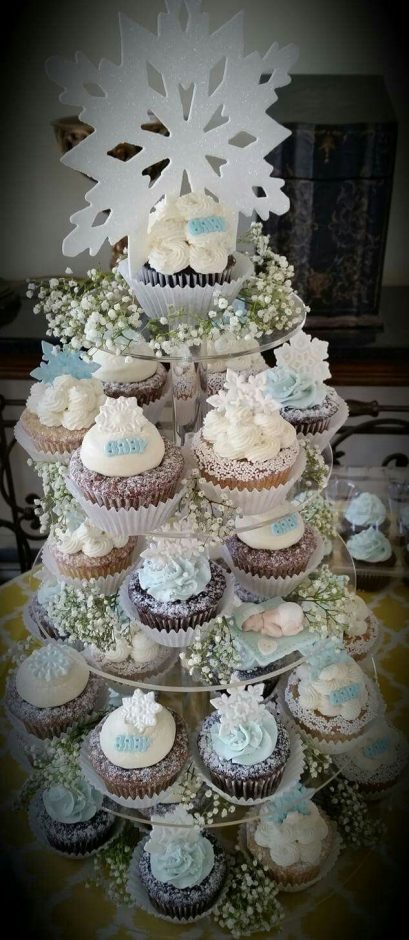 ---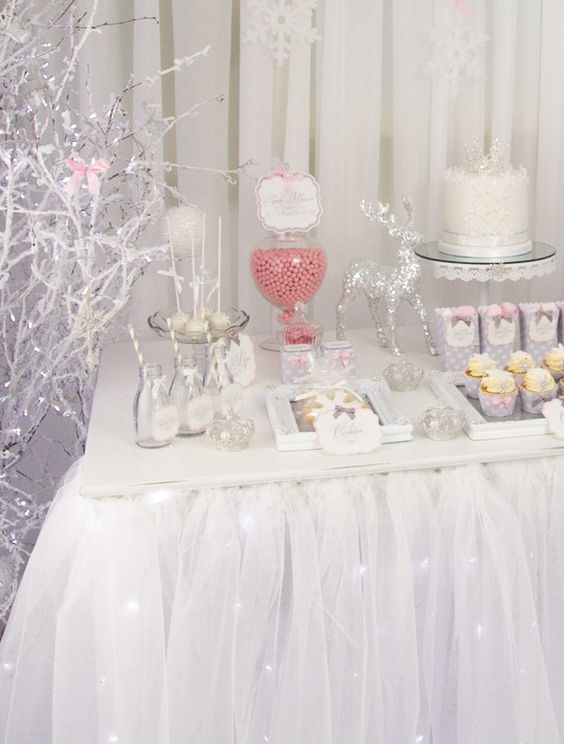 ---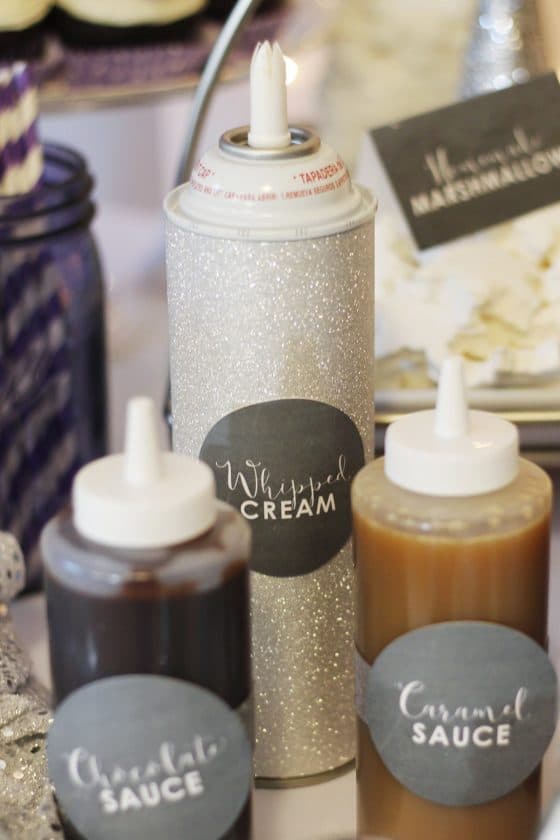 ---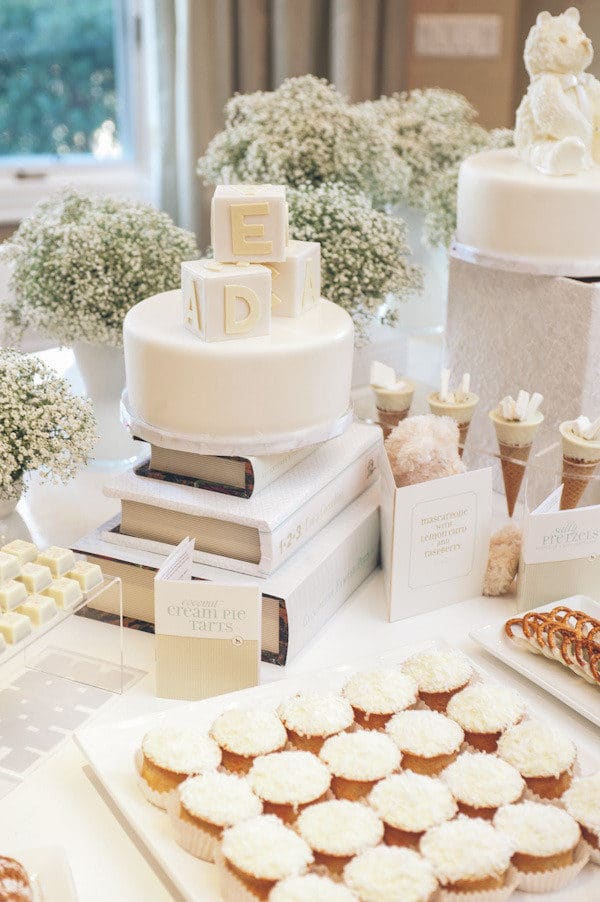 ---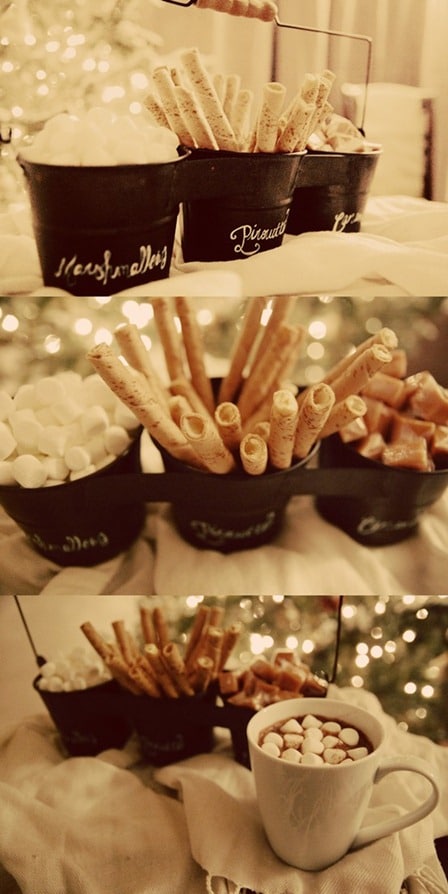 ---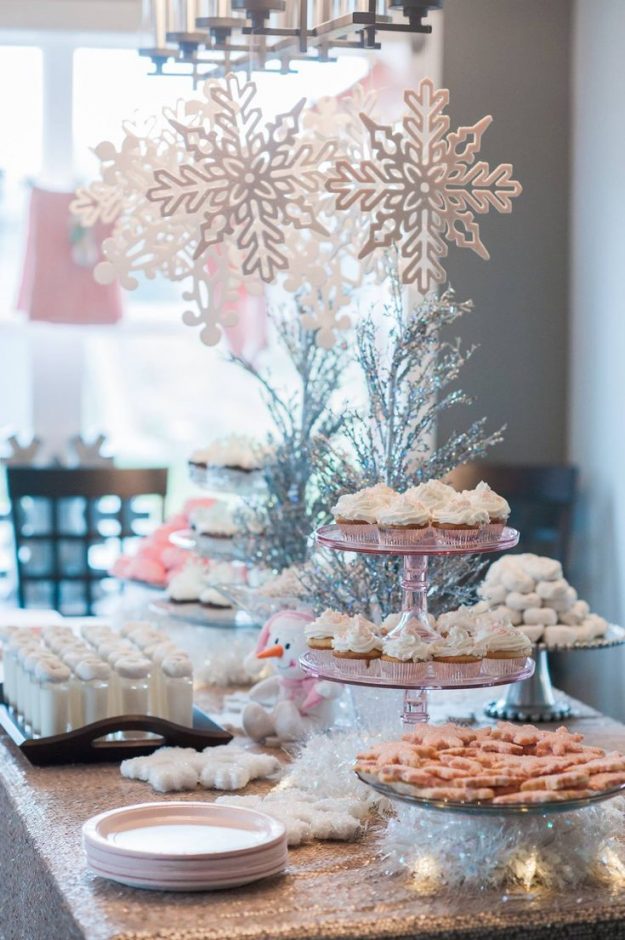 ---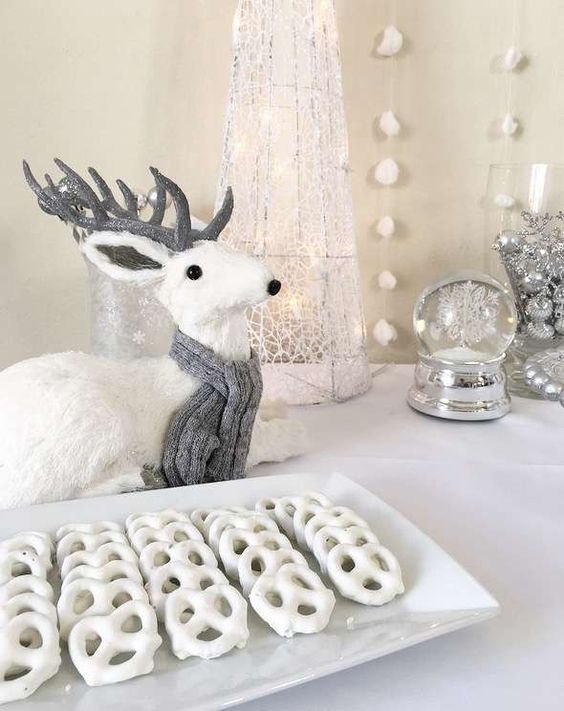 ---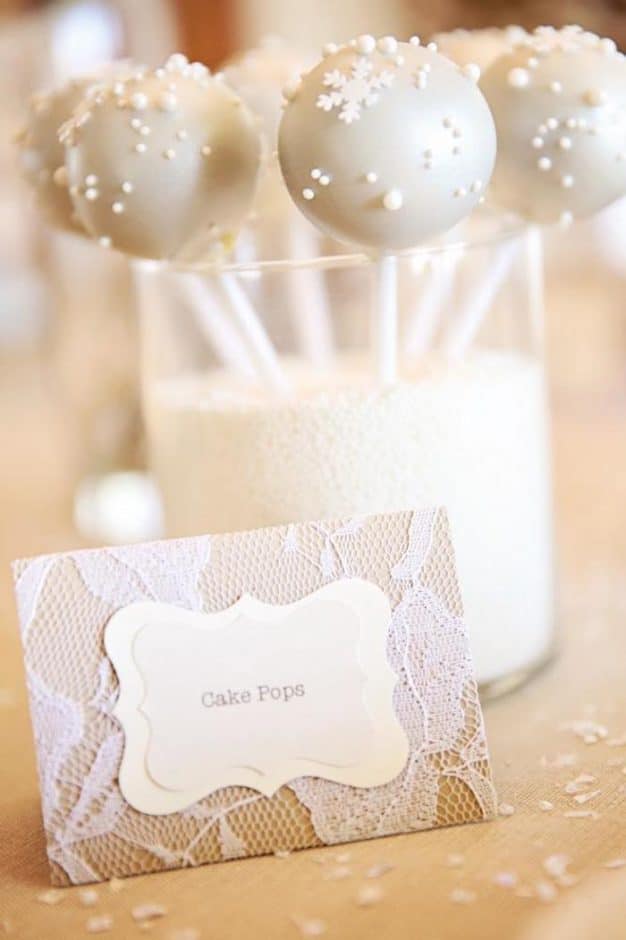 ---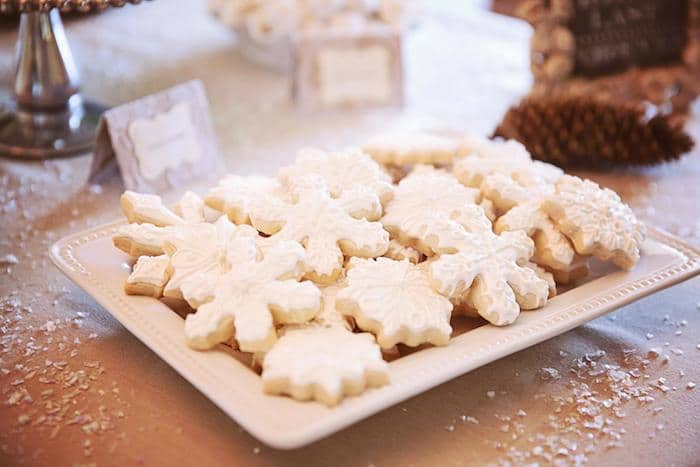 ---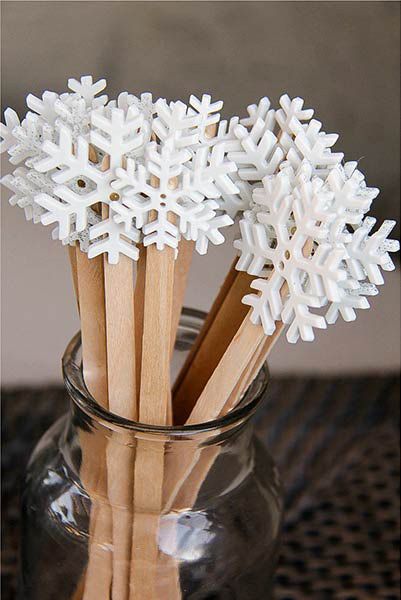 ---
---

Image Credit: www.hwtm.com
---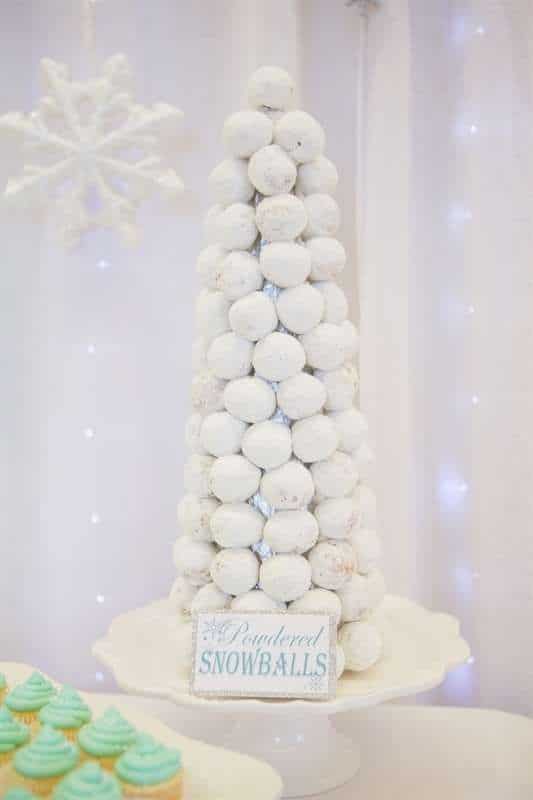 ---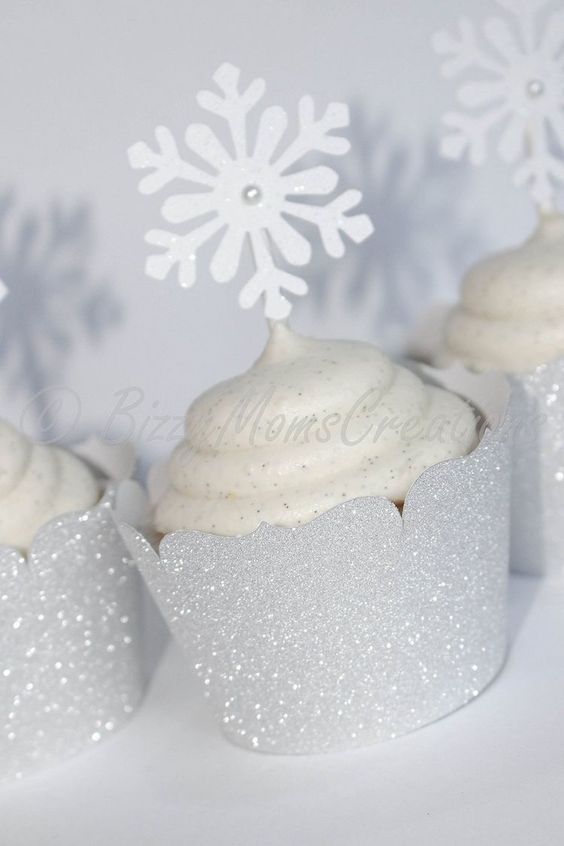 ---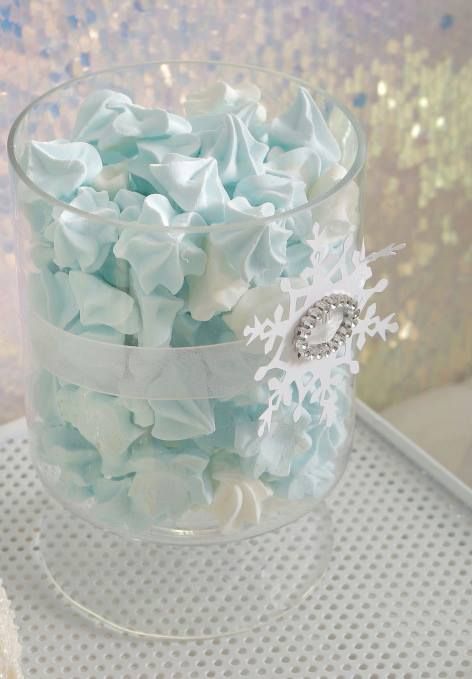 ---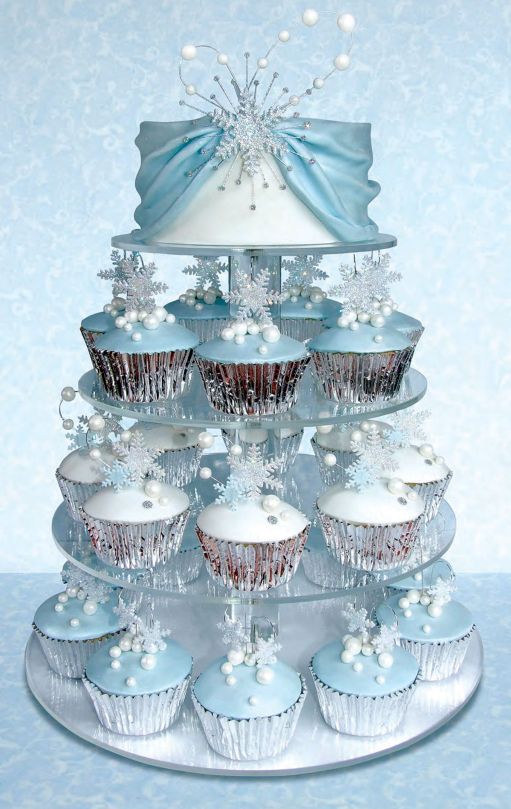 ---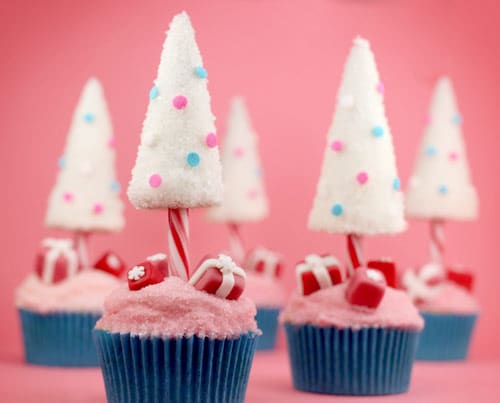 ---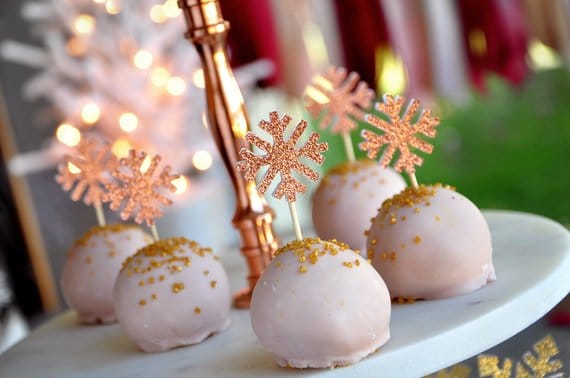 ---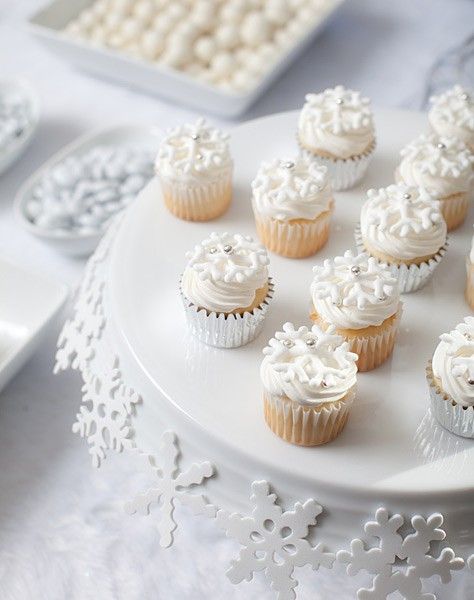 ---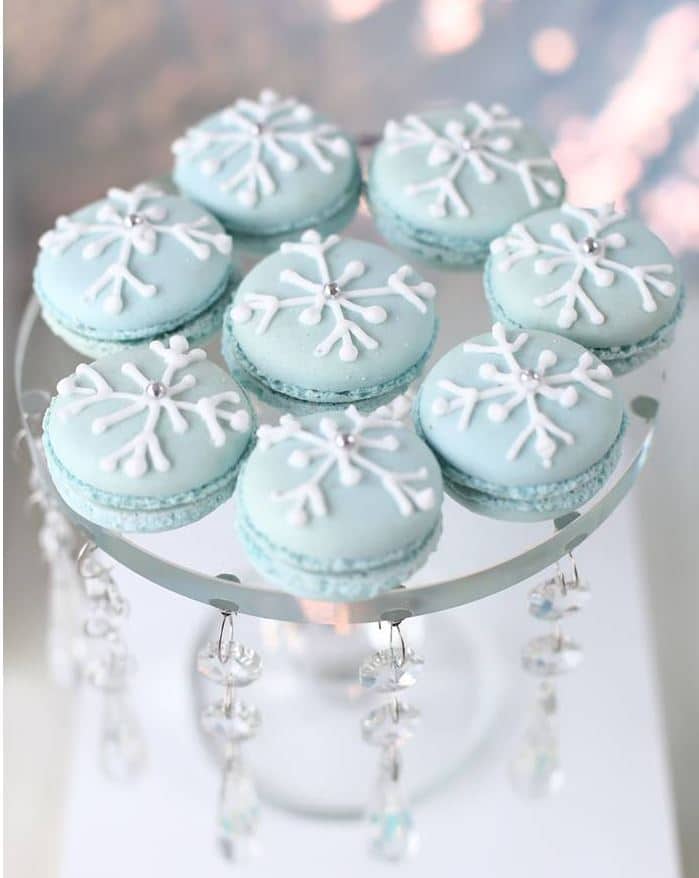 ---
Baby It's Cold Outside – Drinks
Yep, you can even make your drinks fancy. I'm not talking about fancy drinks. Rather, add a little bit of your winter theme to it, like the examples below.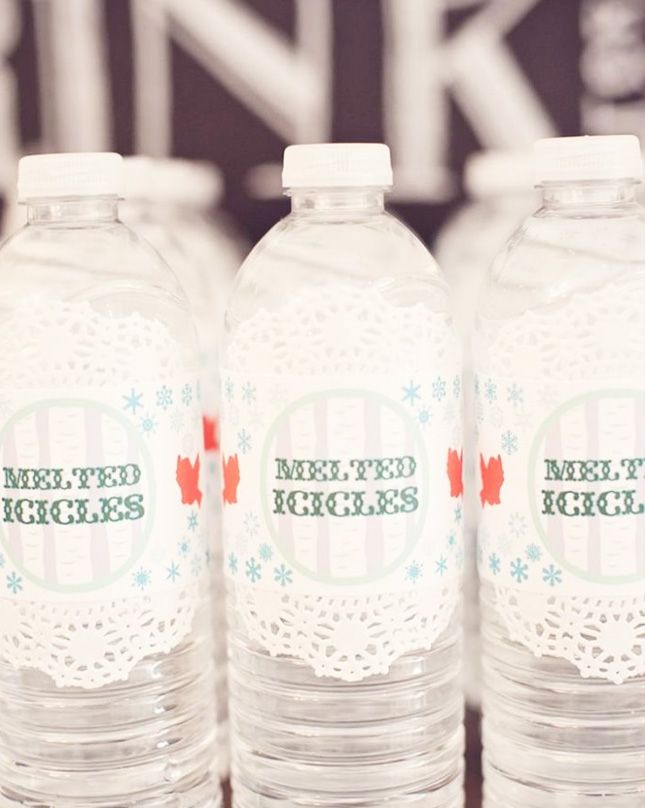 ---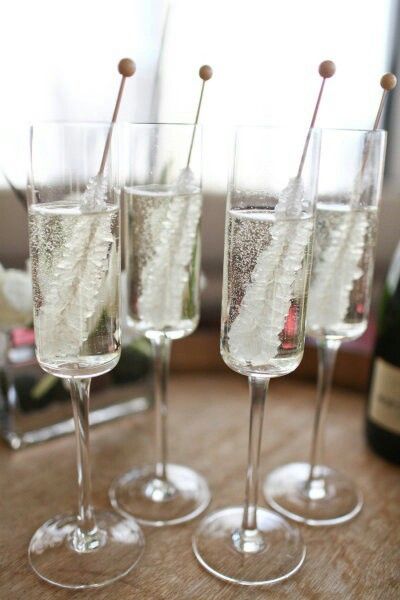 ---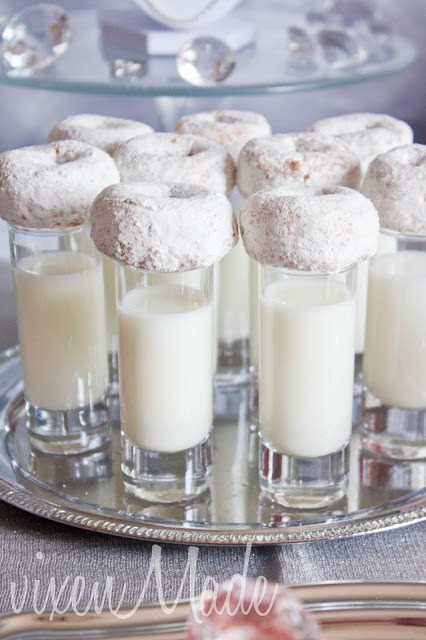 ---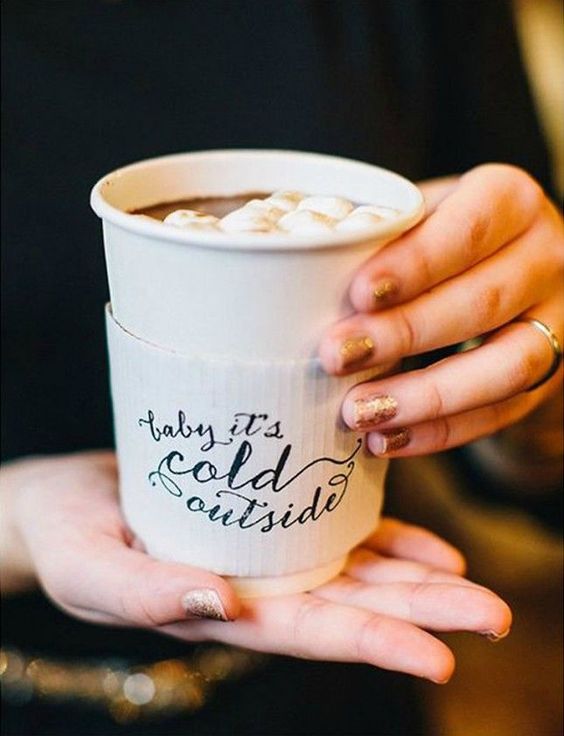 ---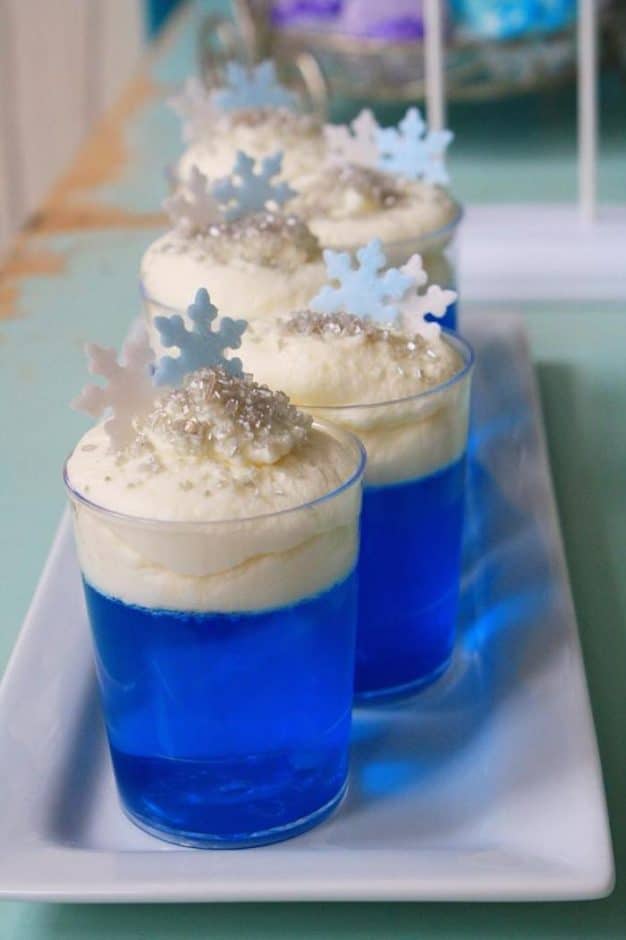 ---
Winter Wonderland Baby Shower Diaper Cake Ideas
Diaper cakes are awesome because they act as baby shower decor, AND they're a really useful gift for the mom-to-be. After all, it's almost entirely made out of diapers.
You can absolutely make one yourself, too! It's not hard to make a basic diaper cake – here are easy instructions. Then use the inspirational images below to enhance your diaper cake.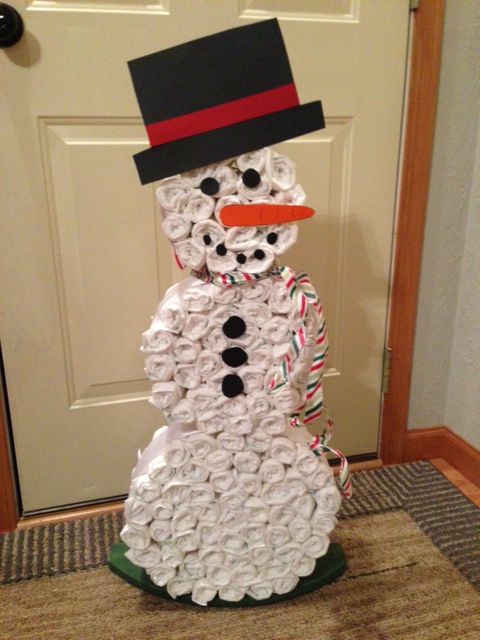 ---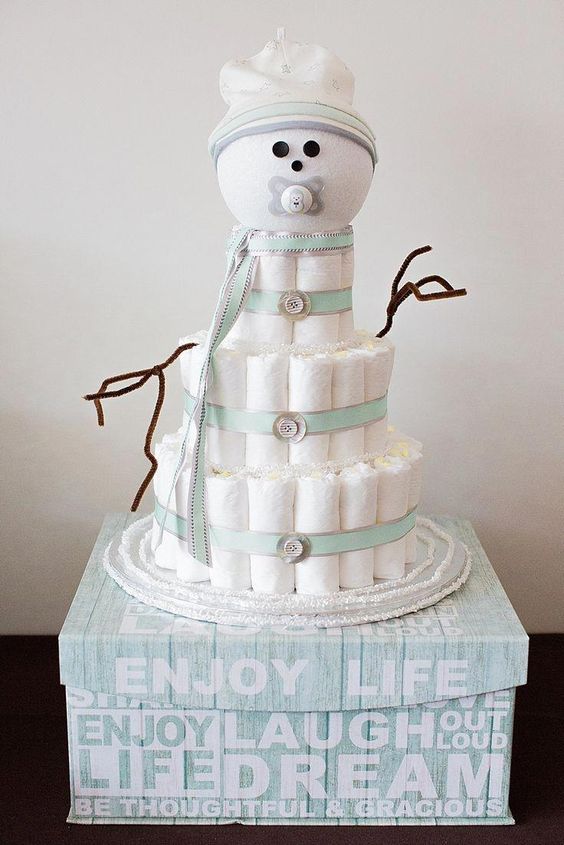 ---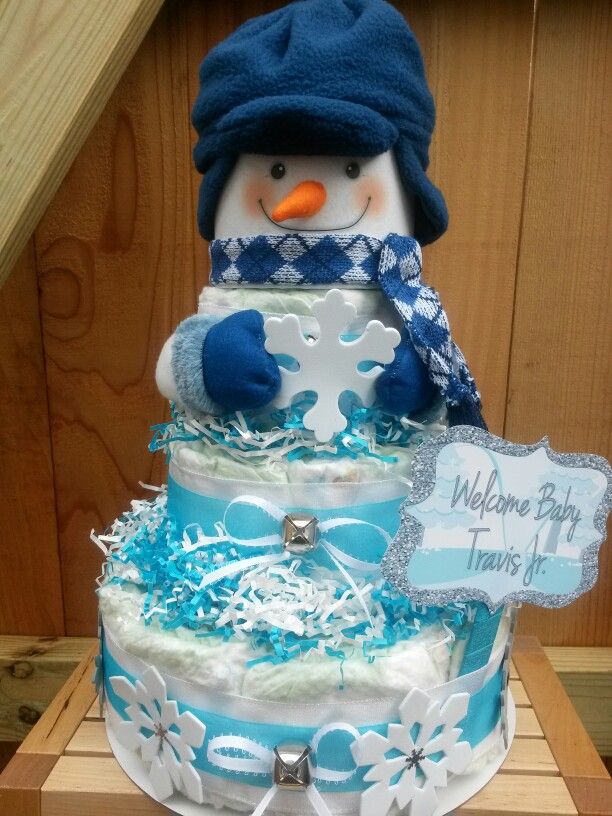 ---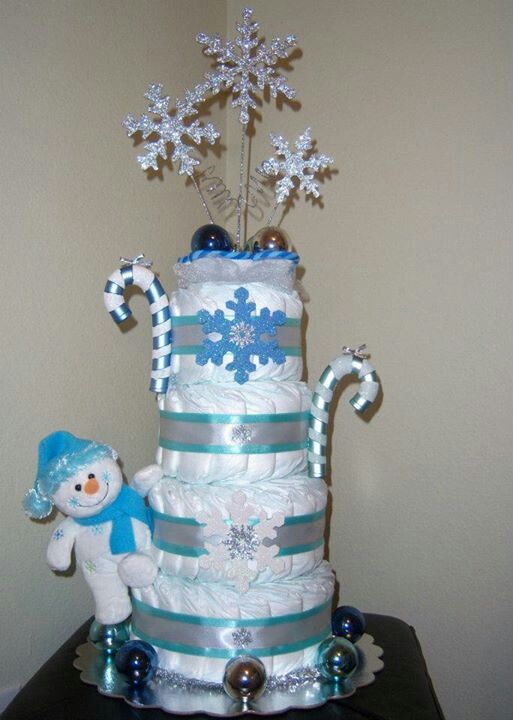 ---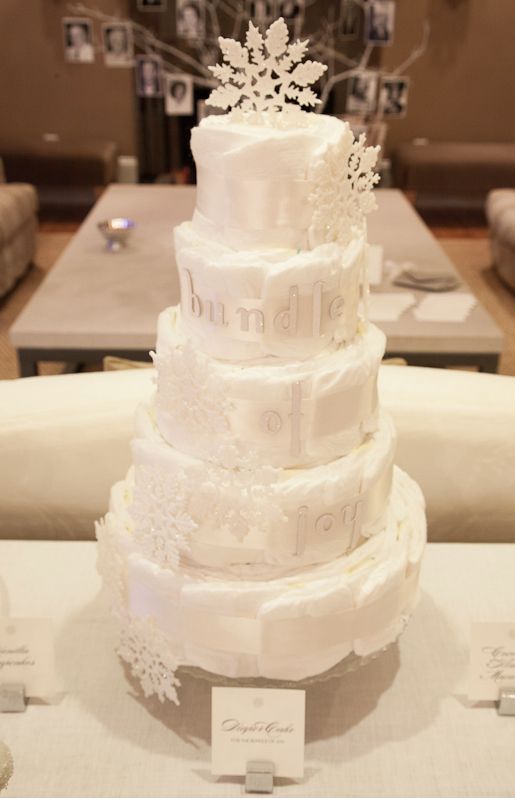 ---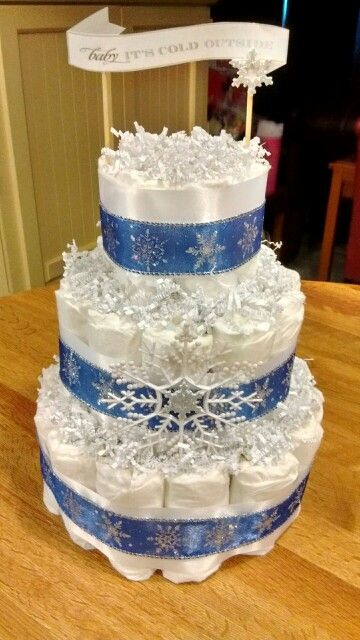 ---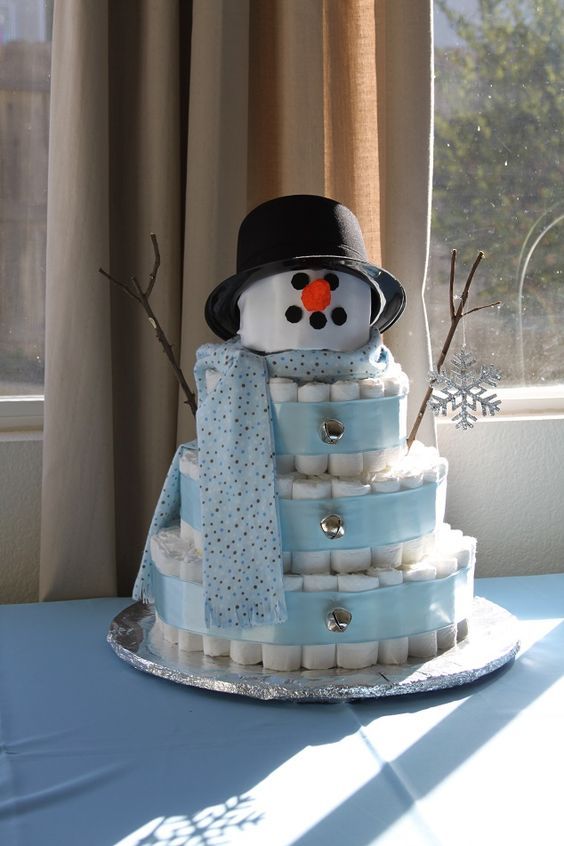 ---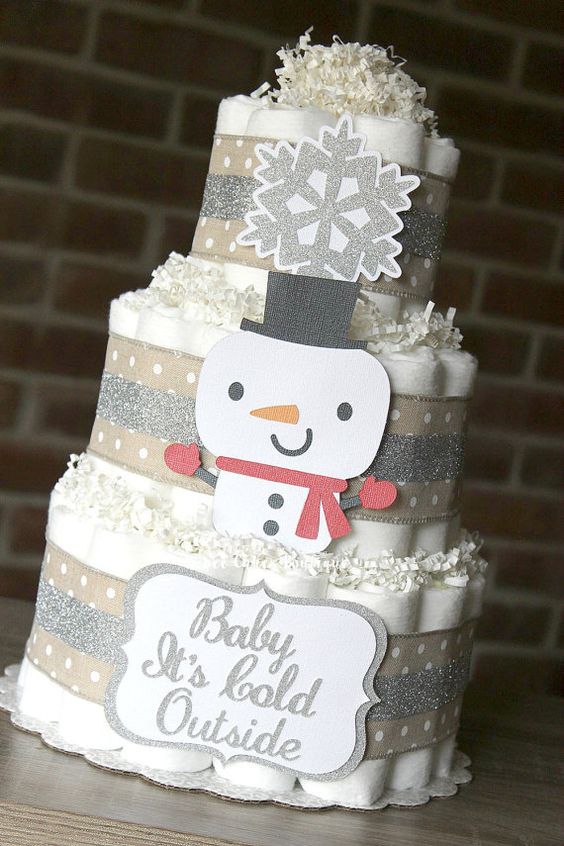 ---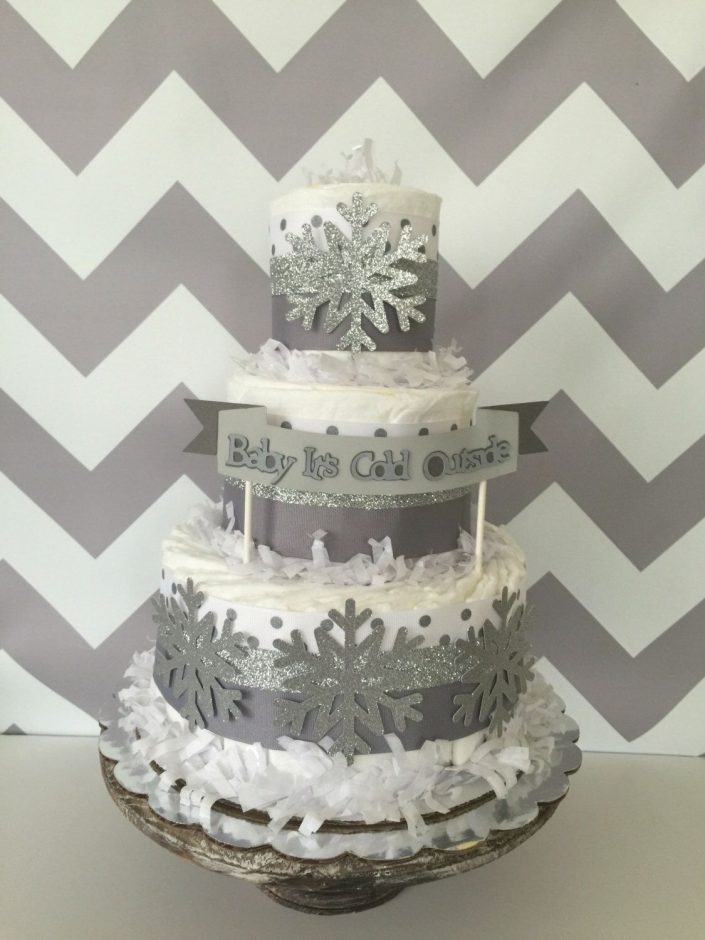 ---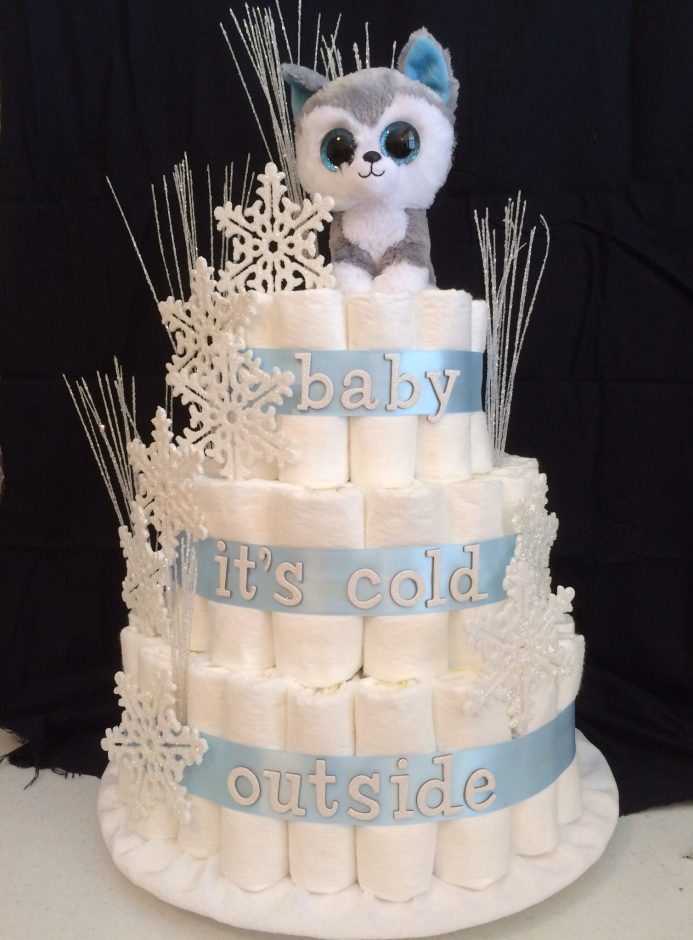 Featured Image Credit: www.thelittleumbrella.com