A Halloween baby shower is so much fun, for obvious reasons.
For one – you get to dress up AND there are so many fun pregnant Halloween costumes to choose from! (If you have your baby shower on a day that is not Halloween, you could pick more than one costume and dress up for your shower AND Halloween. How fun!)
And there is so much you could do, too. Baby shower decorations are the most obvious place to reveal your theme, but because it's Halloween, you can do it with food, too.
For your personal inspiration, here's what you can expect to find:
Halloween baby shower decorations
Food
Dessert
Drinks
Favors
Invitations
Halloween Baby Shower Decorations
Because Halloween is such a loved holiday, you have so many options… and lots of them are really cheap too.
Consider black, purple, orange balloons. Balloons are fun and easy. (Here is a helpful resource if you choose to use balloons at your shower: Baby Shower Balloons – An Easy & Cost Effective Way To Create A Fabulous Baby Shower.)
Diaper cakes can be used for multiple purposes. (1) It's a great decoration, (2) it can be used as a baby shower centerpiece, (3) it's a practical gift for the mom-to-be.
Pumpkins are synonymous with Halloween. They go hand-in-hand. Consider baby face jack-o-lanterns and other fun carvings.
Anything creepy goes when it comes to Halloween. If you are planning a baby shower on a budget, swing by your local dollar store and pick up cheap decorations to set your theme.
---
---
---
---
---
---
---
---
---
---
Halloween Baby Shower Food Ideas
It is so easy to come up with baby shower food ideas that match the Halloween theme, and below are just a few fun examples that are easy to make.
---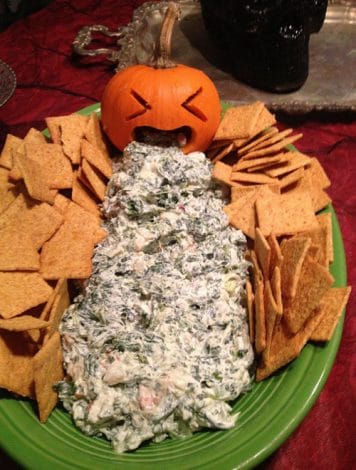 ---
---
---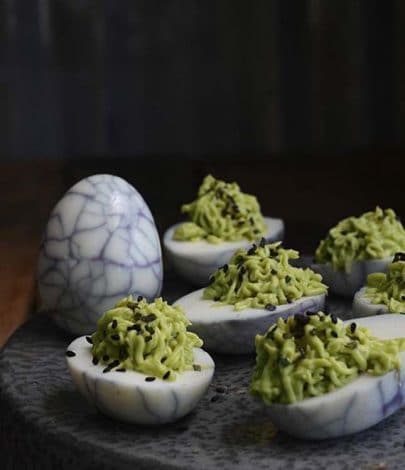 ---
---
---
Halloween Baby Shower Dessert Ideas
Everyone loves dessert! By adding the Halloween theme, you're making it delicious and fun!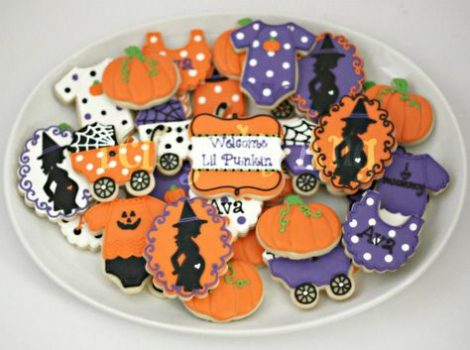 ---
---
---
---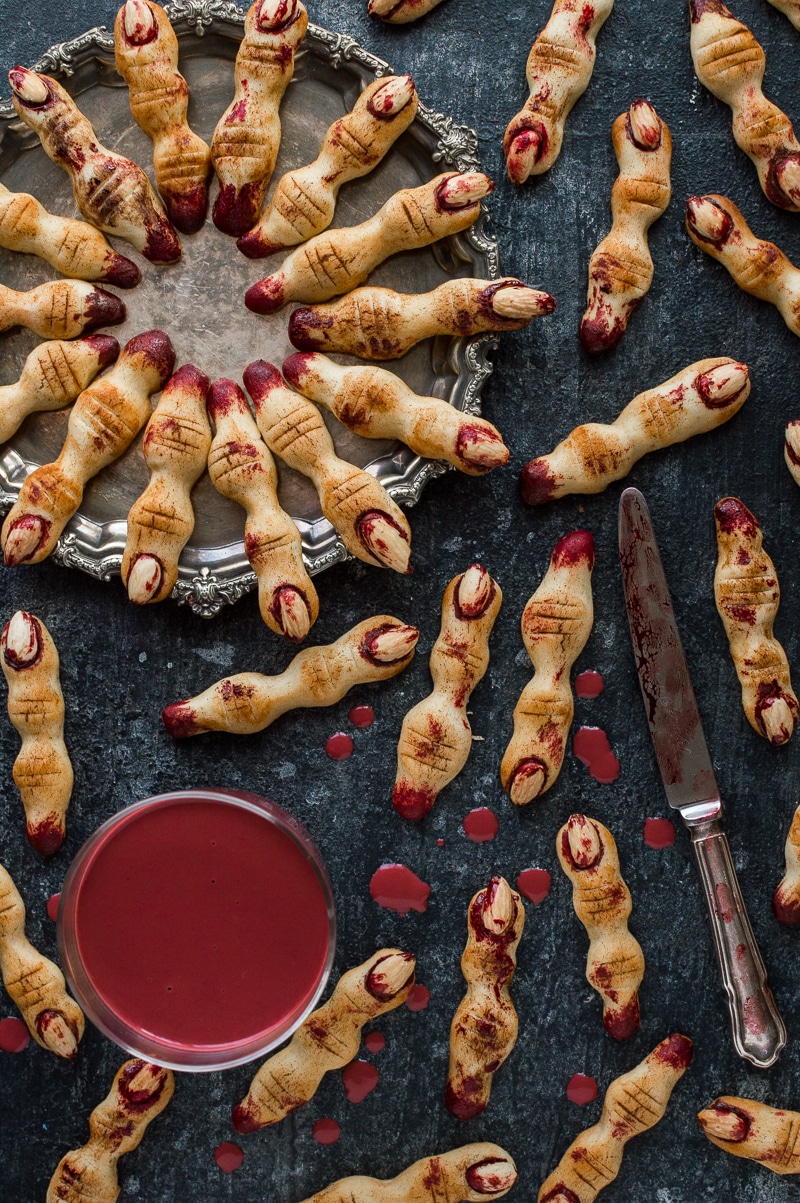 ---
---

"Scary candy"
---
---
Halloween Baby Shower Favor Ideas
Even baby shower favors are easy during the Halloween season. If it's orange or purple and somewhat spooky, it's perfect.
If you are not the creative type, take what you were planning to offer as a baby shower favor, and put an orange or purple bow on it. Better yet, add some spooky candy to really bring out the theme.
---
---
---
Halloween Baby Shower Drinks
The creepier, the better. Or, simply try to make your refreshments black or orange.
You might also be interested in: 44 Ridiculously easy and delicious baby shower punch recipes and refreshments.
---
---
---
Halloween Baby Shower Cake Ideas
If you are planning on a professionally made baby shower cake, be sure to order early.
Click here for several helpful tips on ordering baby shower cakes from independent bakeries.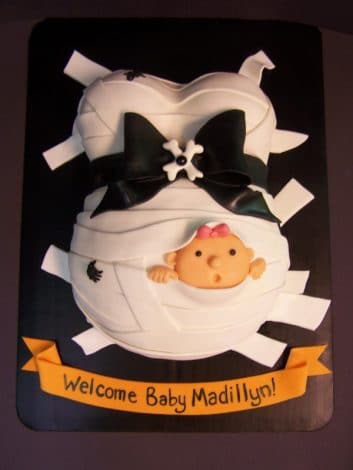 ---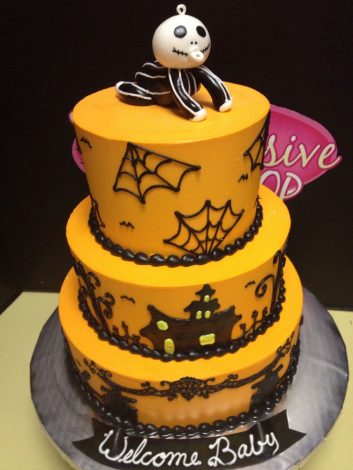 ---
Halloween Baby Shower Invitations
Your baby shower starts with your invitations. It sets the tone for the theme and the celebrations. Make it spectacular.
Before you print your invitations, be sure it has the following details:
Name of mom-to-be or expecting parents (if you're having a coed Halloween baby shower);
The date, time and location of the baby shower;
Name and phone or email address to whom guests should R.S.V.P (usually the host);
Baby registry details;
If relevant, include any specific gift instructions. For example, if it's a display baby shower, or you want them to bring books instead of greeting cards;
Additional instructions. For example, if this is a surprise baby shower; if children are invited, etc.
---
Featured Image Credit: Elegant Cake Creations
PLANNING A BABY SHOWER? HERE ARE A FEW HELPFUL RESOURCES:
Hosting or planning a baby shower takes a lot of work. You will be juggling a lot of balls in the air. Use the resources below to make your life A LOT easier.