If you're looking for baby boy and baby girl shower ideas that would make your baby shower memorable, consider this:
What makes a baby shower memorable is if you take something that is expected, and make it extraordinary.
Baby Boy And Baby Girl Shower Ideas That Will Knock Their Socks Off
With these baby boy and baby girl shower ideas, you'll be able to turn a regular baby shower into a wonderful baby shower that your guests will be talking about long after the shower. It is the little touches and little tweaks here and there that can turn a regular baby shower into an awesome baby shower.
Below are 22 baby boy and baby girl shower ideas. You only need a few to turn a regular baby shower into a spectacular one.
(Most of these ideas are not cost-prohibitive. You will be able to do some of these baby boy/ baby girl shower ideas on a budget.)
Create Impressive Invitations To Amaze Them

It all starts with the invitations. If people are impressed by the invitations, they are more likely to attend the shower. The thinking is natural – "if the invitations look like this, what's the baby shower going to be like?"
Invitations need NOT be expensive either. Creativity is what grabs attention.
As you try to come up with the perfect invitation, definitely consider the perfect invitation wording. With cute wording, half the work is done.
---
Offer Uniquely Presented Food
Even regular comfort food like mac and cheese can be presented in a fancy and spectacular way.
If you are having a nautical baby shower, for example, you could serve whale-shaped sandwiches and all it would cost you is a whale cookie cutter

. If you're having a Twinkle Twinkle Little Star themed shower, your sandwiches could be star-shaped, and you'd need nothing but a star-shaped cookie cutter.

Baby boy and baby girl shower ideas like this may not cost you much, but it would certainly impress the guests.
---
Prepare Baby Shower Centerpieces That Leave Them Speechless

Beautiful baby shower centerpiece ideas
Flowers or little hot air balloons suspended in the air is amazing! All it takes is a creative mind, time and fishing wire.
---
Set Up A Dessert Bar And Make It Interactive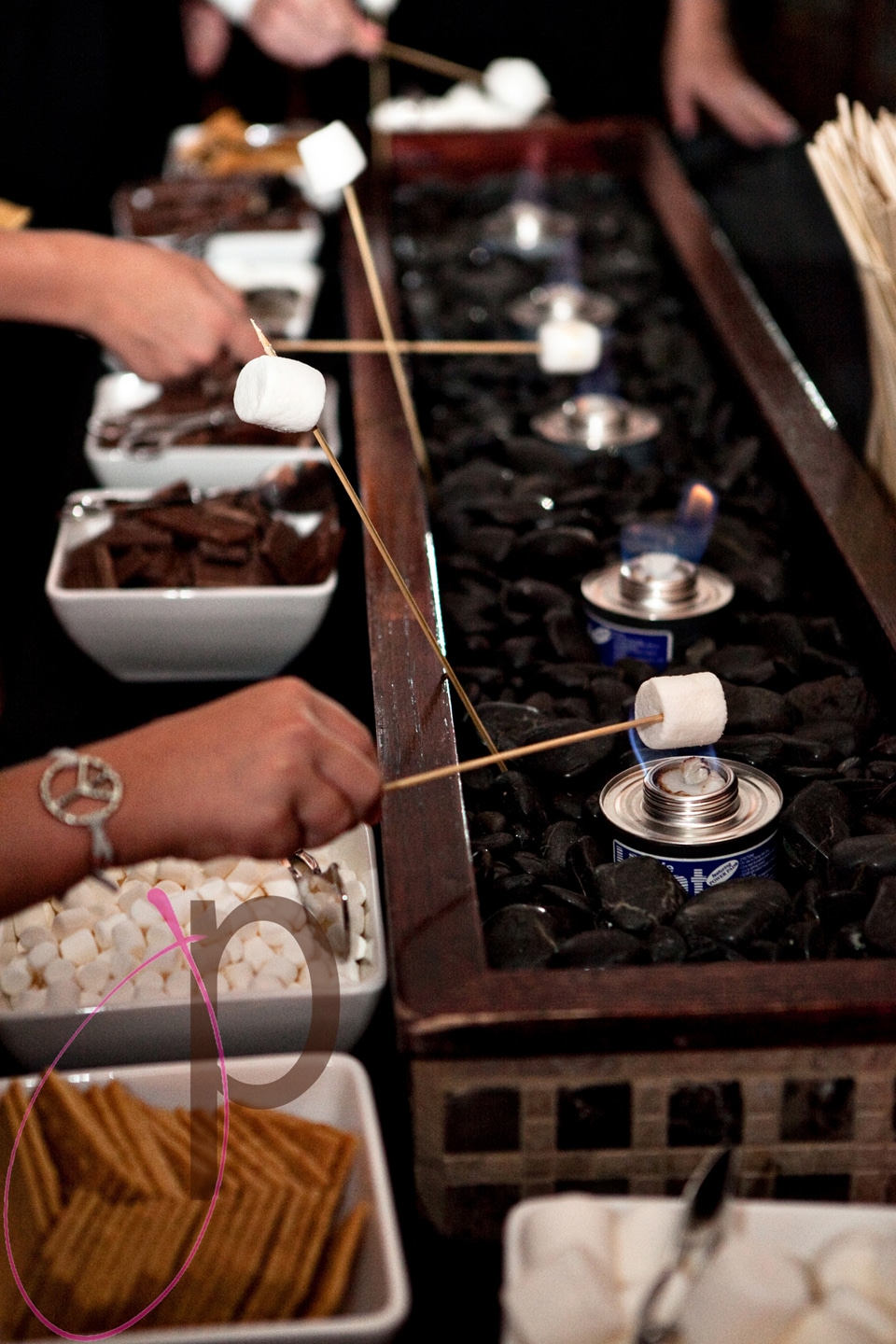 This is an interactive s'mores dessert bar. When people have a hand in making their own desserts, they tend to enjoy it more.
For your baby shower, you can create any kind of candy or dessert bar.
---
Offer Unique Favors Or Goodie Bags People Will Actually Enjoy
No host wants their favors trashed, or left behind in the car after the guest gets home. Eliminate that risk by really thinking about the people who have been invited, and what they may enjoy.
---
Hire a Local Artist To Create Drawings Of The Shower

It could be drawings of the shower as it unfolds, kind of like an artist drawing court proceedings. Or, it could be drawings of the guests, like above.
Guests could receive it as a favor or gift after the baby shower.
BUDGET TIP: If you love this idea but you are on a budget, simply have someone take pictures of all the guests. Send those pictures to an artist on fiverr.com, and have the artist do sketches from the photographs. You could possibly get a sketch done for as little as $5 each.
---
Surprise Your Guests With Live Entertainment

The trick is to always find something that will complement your baby shower theme.  For example, a violinist who plays classical music would fit perfectly into a baby shower tea party for ladies.
If you are on a budget, it is absolutely possible to get cheap entertainment – you just need to think creatively. For example:
you could hire a street performer for less than $100 per hour.
you could hire musically talented kids in the neighborhood to offer the entertainment for an hour or two.
dancers, acrobats (like Cirque Due Soleil) and other kinds of performers could also be hired by the hour.
---
Get An Extraordinary Baby Shower Cake To Match Your Theme

People love to ooh and aaah over baby shower cakes.
Try to get a cake that will match your baby shower theme. For example, if you are having a woodland creature themed baby shower, a cake like this one above would fit perfectly.
---
Consider A Gender Reveal Baby Shower To Create Anticipation

When you add anticipation, you automatically turn up the excitement level.
---
Serve Delicious Pink Or Blue Baby Shower Punch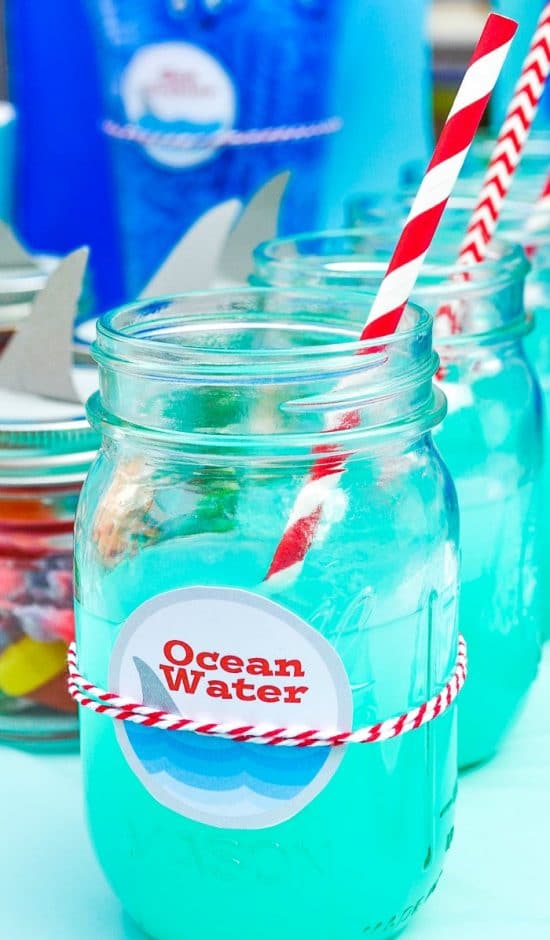 When it comes to baby showers, people have come to expect baby shower punch. It's part of the tradition. However, you can make it extra special by having pink punch or blue punch to match the baby's gender.
---
Amaze Them With Little Things
They say it's the little things that count. This is certainly true if you are about to sit down to an intricately folded napkin.
---
And More Little Things

If you are having a sit-down baby shower, place settings would be a great opportunity to impress your guests with fancy place settings. If not, you could personalize their beverage glasses, for example.
Little elements like this are simple and cheap but it is sure to grab people's attention in a wonderful way.
---
Help Your Guests Break The Ice

If you are hosting a baby shower where people don't really know one another, try to help them break the ice with a guess the baby picture game.
---
Make Your Baby Shower Social

heythuy.com
Get your guests to share your event on Instagram, Facebook, Twitter, wherever.
---
Sync Music With Your Activities
At weddings, it is common to play "dessert" music while you are serving dessert. Why not do this for your baby shower, too!
You could play songs about candy, songs about cake, songs about sweets, and just general songs about dessert.
---
Set Up Childcare If Children Are Invited

Depending on the children's ages, you could have a puppeteer, clown or a magician. If these options are outside your budget, simple crayons, coloring books, and Dollar Store activity books may be more than sufficient.
You could also pay a babysitter just to watch the kids while the grownups are enjoying themselves.
---
Allow Your Guests To Play DJ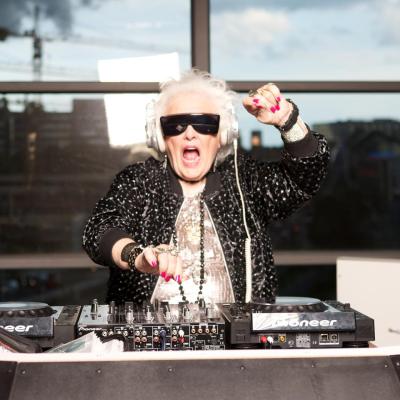 We all know how great it is to hear a song we love at a party. Listening to music we know and love puts us at ease. Why not take this a step further, by asking guests to pick the music for the baby shower.
You could do this via email or in the baby shower invitation.
There are several benefits to doing this:
By allowing each guest to choose a song, your guests will feel more involved in the planning of the baby shower;
You won't need to come up with a playlist that you hope everyone will enjoy;
The songs themselves could be a conversation starter as people listen and guess "who picked this song."
You're likely to see lots of people singing along to the songs they picked.
---
Create A "Baby" Playlist For The Baby Shower

This is a great baby shower idea! It's really easy to set up too.
Simply create a playlist of songs with "Baby" in the title.
---
Set Up And Old-Fashioned Candy Cart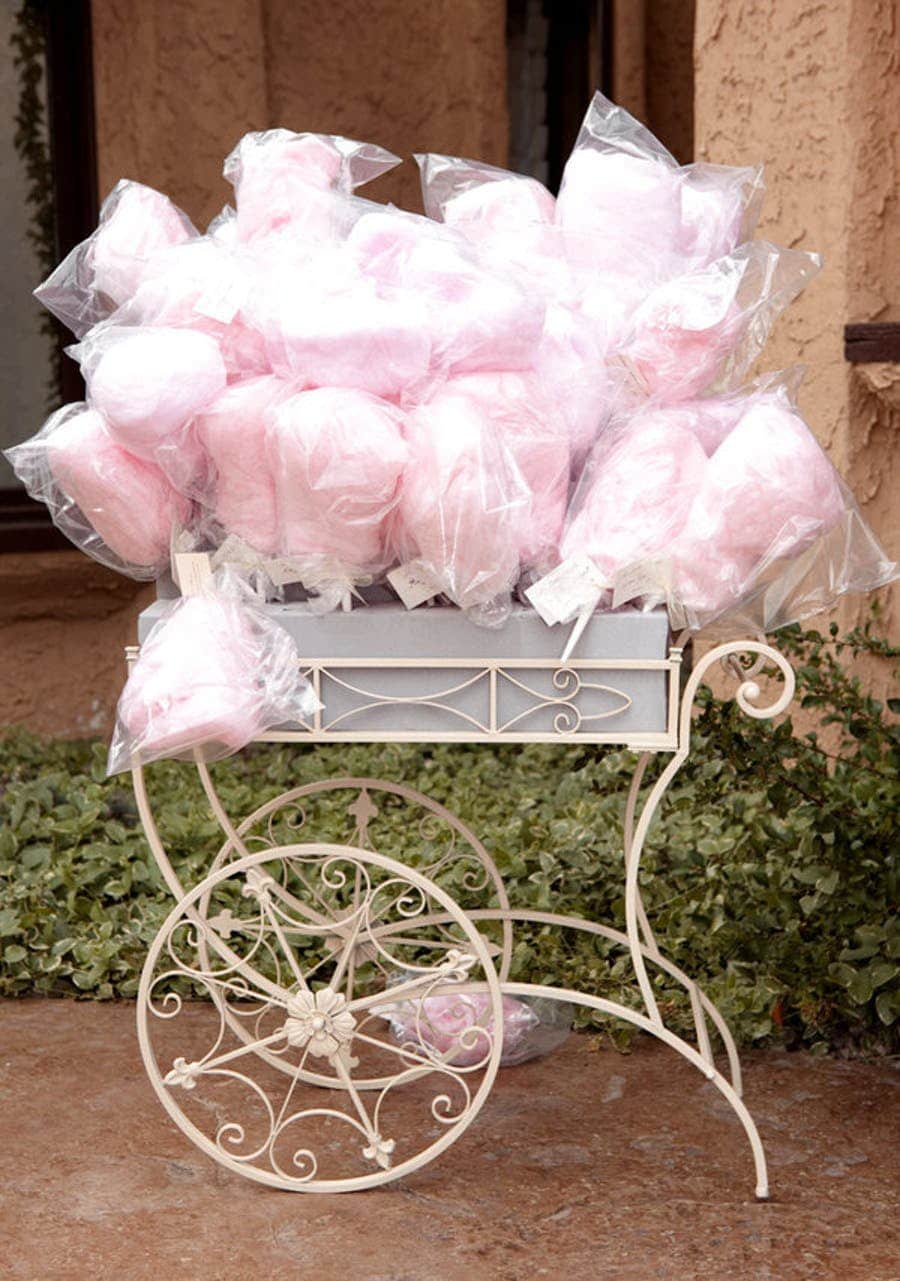 You could serve whatever fits your theme, and your guests could serve themselves. Not only would this be extraordinary, but it will also save you a lot of effort in needing to serve people.
---
Set Up A Selfie Station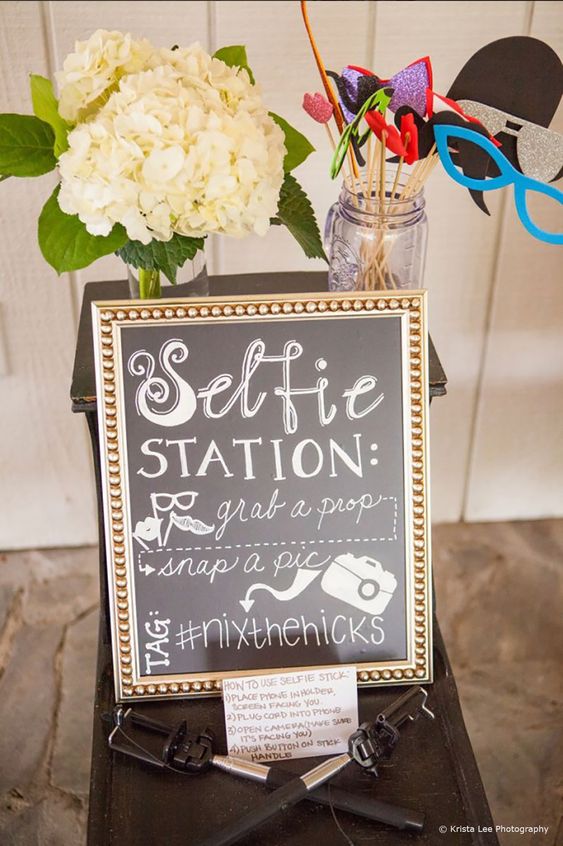 Some people love to take selfies. Get a few props to help them get great pictures.
---
Offer Great Prizes For Your Diaper Raffle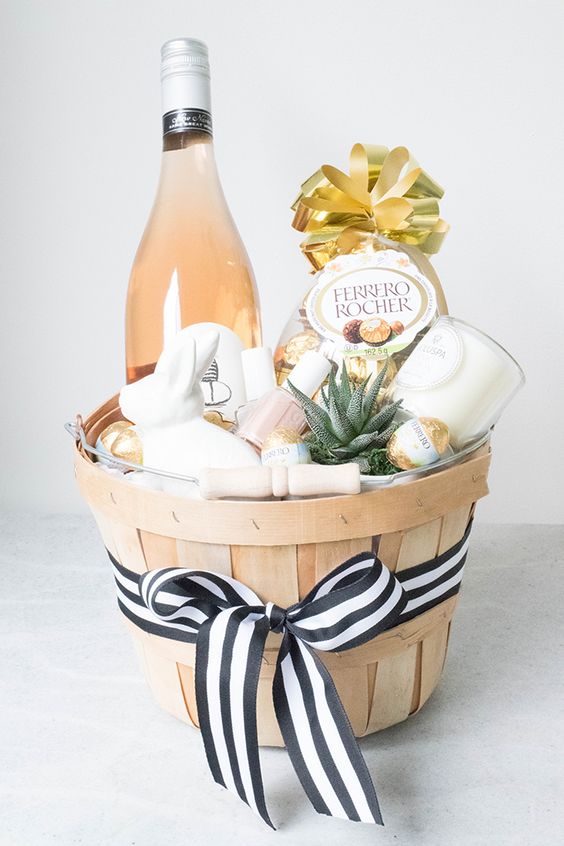 If you are having a diaper raffle and you want people to participate, be sure to make the prize worthy of their participation. Most people are a little luke-warm when it comes to diaper raffles. Flip the switch! An amazing raffle prize may result in higher participation, and therefore more diapers for the mom-to-be. It's a win-win.
---
Hire A Caricaturist To Render On The Spot Drawings Of Guests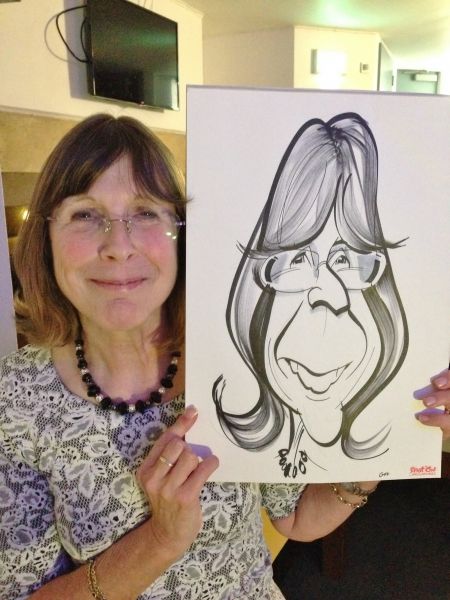 What a neat surprise this would be for guests! It would give them something special to remember.
PLANNING A BABY SHOWER? HERE ARE A FEW HELPFUL RESOURCES:
Hosting or planning a baby shower takes a lot of work. You will be juggling a lot of balls in the air. Use the resources below to make your life A LOT easier.