PLANNING A GENDER REVEAL PARTY? HERE ARE A FEW HELPFUL RESOURCES:
Gender reveals are a ton of fun, but there are several aspects to think about. Pick the ideas that you'd like to incorporate into your gender reveal party.
Gender Reveal Party Planning
What To Eat At A Gender Reveal?
When it comes to gender reveal decorations, your starting point is usually to decorate with pink and blue. If you are able to do that, you're pretty much set. However, you can also incorporate a gender reveal theme into your gender reveal decorations.
Having a gender reveal theme is not necessary. It is entirely a matter of preference.
Once you have a general idea of what you'd like to do, there are several baby shower elements that you can include in your gender reveal decorations, like pink and blue balloons, the cutest gender reveal foods, a
gender reveal cake
, gender reveal games, and more.
Here are a few adorable gender reveal decorations to inspire you.
The Cutest Gender Reveal Decorations

---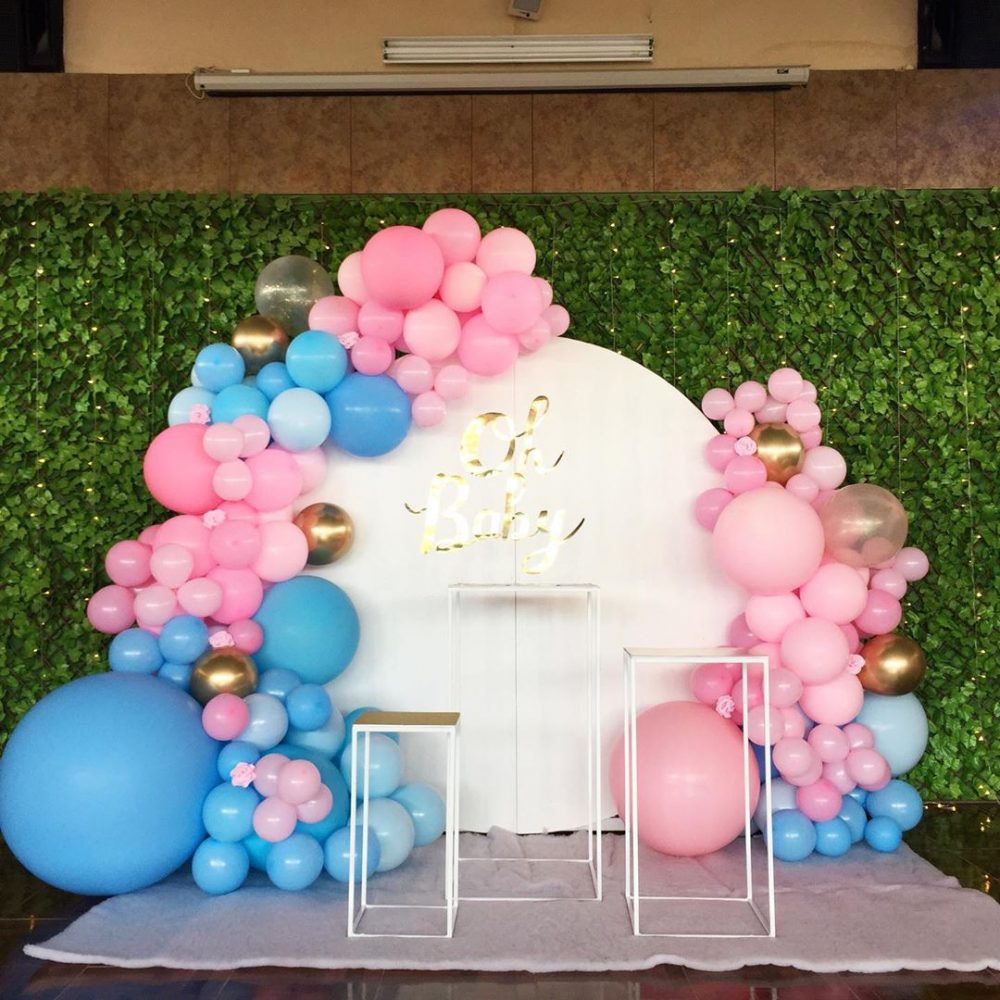 ---
---

---

---

---
---

---

---
---

---

---
---

---

---
---

---
---

---

---

---

---

---

---

---

---

---

---

---

---

---

---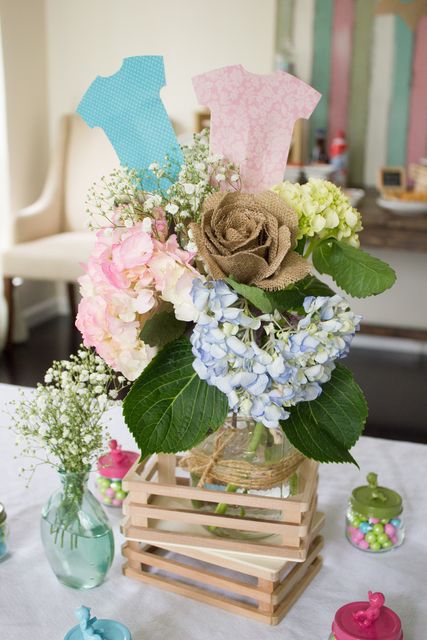 ---
---

---

---

---

---

---

---

---

---

---

What Are The Most Popular Gender Reveal Themes?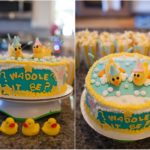 Here are the most popular themes to choose from:
Twinkle Twinkle Little Star or How We Wonder What You Are
Prince or Princess
Pirates or Mermaids
Touchdowns or Tutus
Ties or Tutus
Little Mister or Little Sister
Quarterback or Cheerleader
Mr or Ms/ He or She/ Little He or Little She
Riffles or Ruffles
Pistols or Pearls
Guns or Glitter
Bow Ties Or Bows
Mustaches or Lipsticks
Señor or Señorita
What will it bee? (bee themed baby shower)
Waddle it be? (duck themed baby shower)
Wheels or Heels
Buck or Doe
Stashes or Lashes
Cupcake or Studmuffin
PLANNING A BABY SHOWER? HERE ARE A FEW HELPFUL RESOURCES:
Hosting or planning a baby shower takes a lot of work. You will be juggling a lot of balls in the air. Use the resources below to make your life A LOT easier.