You have offered to host a baby shower, but you've just realized that you actually don't know how to host a baby shower.
Expert Tips On How To Host A Baby Shower
Never Forget The Guest of Honor

You want to make things easy for the mommy-to-be and plan a fabulous baby shower she will love, but no matter how adorable the decorations or the favors are that you're eyeing – the baby shower will be a bust if she doesn't love it.
Before you start planning a baby shower, check with her on the theme, the decor, favors, foods, baby shower prizes, baby shower games and/or baby shower activities, and of course the guest list. Once you determine she is happy and she agrees with your plans, start your planning and leave her out of it – she will have her own to-do list as she prepares for her baby's arrival.
Share Responsibilities

In other words… ask for help. The baby shower checklist is long so try not to host the baby shower by yourself. Someone could help with creating the baby shower menu, setting up the gifts table, preparing the favors, or just helping you clean up afterward. Planning a baby shower is a big task and a bit of help will go a long way.
The guests themselves can get in on this, too. As your guests arrive, they could self-address an envelope for the thank-you card, which the new mom will be sending out after the baby shower.  This will save her a lot of time and effort. Simply print out a Help the busy mom to be by making yourself the addressee, printable, and put it in a frame next to the envelopes.
Try to think about instances like these where you can get help from others, thereby making your load lighter.
Choose An Easy Baby Shower Menu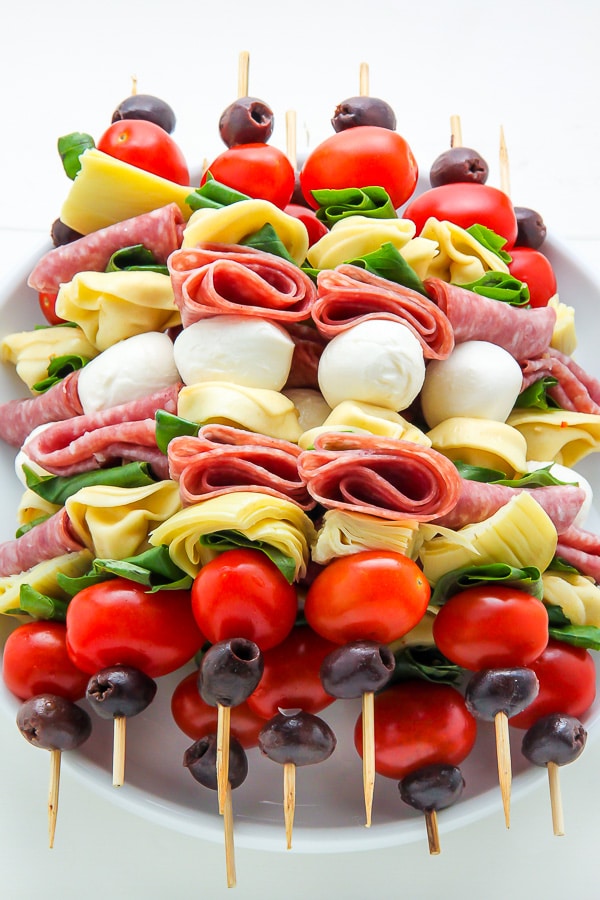 As a baby shower host, you have a lot on your plate. Make things easy for yourself by choosing a menu that eases your load. The absolute last thing you want to do is to turn yourself into a short-order cook on the day of the shower.
Choose baby shower appetizers, finger foods, or have a baby shower brunch. Foods like these can be prepared with minimal effort.
Keep The Baby Shower Short & Sweet
Baby showers are traditionally 2-3 hours.  This is a sweet spot because if it goes on too long, mommy-to-be can get physically tired. It can get tiring for the guests too because not everyone wants to be immersed in the baby world for too long, particularly younger, childless guests.
A great tip to follow is to set a definite start and end time so guests can leave without feeling guilty.
The shorter the baby shower, the less work you have to do to keep everyone happy.
Keep Mommy-To-Be Happy

Here are a few things to consider:
Pregnant women have dietary restrictions. Consider this as you put together your baby shower menu. Pregnant women cannot eat unpasteurized cheeses, undercooked meats, deep-sea fish that are high in mercury, soft cheeses, unpasteurized milk, pate, caffeine, smoked seafood, fish exposed to industrial pollutants, raw shellfish, raw eggs, unwashed fruits and vegetables, and of course – alcohol. Mom-to-be may have additional dietary restrictions due to her pregnancy. Find out what it is and accommodate her accordingly.
Some pregnant women cannot be on their feet for a long time. Make sure you set up a comfortable chair for her if she needs to sit down.
Some pregnant women have no problem with other people drinking alcohol. Some do. If you were thinking of serving alcohol at the baby shower, check with the mommy-to-be ahead of time.
Have A Plan For Gifts

Where Will Gifts Go?
Make sure you have a specific place set up for where your guests will leave their gifts. Otherwise, gifts can land up all over the place.
How To Keep Track Of Gifts?

After the baby shower, mommy-to-be will need to send thank you cards. Keep track of who brought what with a gift log. Some baby shower guests books have a gift log in it or print a free gift tracker.
To help out the new mother, you could also ask guests to self-address the envelopes for her.
Will You Have A Traditional Shower Or A Display Shower?
With a traditional baby shower, guests bring wrapped gifts, which mom-to-be then opens while everyone sits around her to ooh and ahh over the gifts. However, if the baby shower is big and there are lots of gifts, this part can drag on and your guests will get antsy. If you are planning to open gifts in a traditional way, limit the gift-opening part to 30 min – 1 hour.
OPTIONAL: To keep things exciting, you could set a 5-minute timer. The person who's gift mom is opening when the timer goes off, wins a prize. You could change the timer from 5-10 minutes, or whatever suits you best.
EXPERT TIP: Be sure to set up the new mommy-to-be with a pair of scissors and trash bags for when she is unwrapping the gifts. You can get those ready for her ahead of the shower by placing them under the chair where she will be sitting as she unwraps her gifts. That way, no one needs to step over gifts to get it to her.
If you are going the non-traditional route, you may be considering a display shower. With a display shower, guests bring their gifts unwrapped.

A display shower cuts down the gift opening time completely.
Some moms feel awkward having others watch them as they unwrap gifts. If the new mom-to-be is like this, you can solve the problem by having a display shower. It's easy to set up – just include an extra card with a cute poem or display shower wording in your baby shower invitation.
PLANNING A BABY SHOWER? HERE ARE A FEW HELPFUL RESOURCES:
Hosting or planning a baby shower takes a lot of work. You will be juggling a lot of balls in the air. Use the resources below to make your life A LOT easier.
Feature Image Credit: Sarah Park Events