7 Easy Tips on How To Plan a Baby Shower
This post may contain affiliate links. Please read my
disclosure
for more information.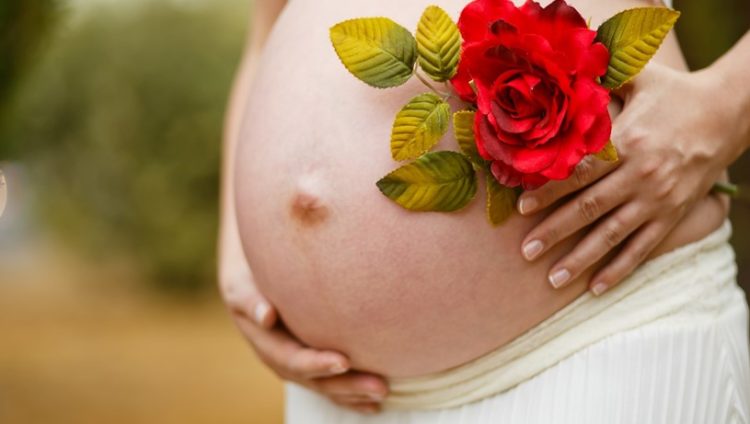 How To Plan a Baby Shower Like A Boss
Baby showers can be one of the most exciting parts of a new baby's arrival.  If you've taken on the planning responsibilities, whether you're the new mom or a friend or family member hoping to throw a great party, there's a lot of plates to juggle.
First, I'd strongly recommend following a baby shower checklist.  You will have a lot to think about and following a checklist will make things easier for you. By using a checklist, you won't have to worry about forgetting things.  It also tells you what you need to think about, and when.
For your convenience, this series has been broken into two parts, (this is part 1):
Part 1: 7 Easy Tips on How To Plan a Baby Shower
Create baby shower invitations that will entice your guests.
Prepare a menu of food that will WOW your guests.
Always make your guests feel comfortable and happy.
Prepare beautiful baby shower decorations.
Create fun memories.
Offer baby shower favors your guests will use and appreciate.
Plan baby shower games and prizes that people will actually enjoy.
Part 2: Expert Tips on How To Host A Baby Shower That Everyone Will Remember
Never forget the guest of honor.
Shared responsibilities make the load lighter.
Short & Sweet Baby Showers.
Budget Conscious Baby Shower Decor.
Gift opening options for happy moms and happy guests.
I do understand that many of us will want to jump straight to the meat and potatoes – part 1 below. However, part 2 is very important and it could absolutely make or break your baby shower. Therefore, I encourage you to have a look through it as well.
How to Host a Baby Shower – The Meat And Potatoes
Create Baby Shower Invitations That Will Entice Your Guests
If your invitations are impressive, it will be very hard for them to say no. Your invitations can entice them into thinking "if the invitations look like this – I don't want to miss the shower."
A good invitation will help you draw a lot of people to your baby shower. Eye-catching designs or fun requests will help the event stick in everyone's minds. If you are feeling a little uncertain about where to start, Minted.com is a great site for adorable, personalized baby shower invitations. They have a huge group of designers who create unique baby shower invitations.

Be sure to send out your invitations in a timely manner. That leads me to one of the most common questions we get here at Tulamama, which is "when to have a baby shower?" Baby showers are usually around 6-8 weeks before the delivery date, but you can be flexible on this. Having your baby shower before baby's birth is the traditional way. However, there are lots of moms who have their baby showers after their babies are born, and that's great too! (If you do schedule the shower after baby is born, be sure to do it a few weeks after the birth. That way, mom has recovered a little and she can also enjoy the party.) For much, much more detail on when to have your baby shower, check out this detailed article.
To make sure people RSVP in a timely fashion, consider folding a shower activity into the RSVP itself.  Ask a question of your invited guests, or ask them to send something small back – a piece of advice or a photo of themselves as a baby, (for the guess the baby picture game) for example – with a short deadline.  It'll get more responses more quickly than simply saying 'RSVP'!
Prepare Baby Shower Foods That Will Wow Your Guests
Good snacks and food can make or break any party, and a baby shower is no exception.  No matter what snacks you go with, fun food will keep guests talking about your baby shower for weeks. It truly is an essential part of shower planning.
For baby showers, light dinners are traditional. However, things have changed A LOT! Here are some great ideas:
Afternoon Tea Party;
Baby Shower Brunch;
Baby Shower BBQ (this one is especially popular for coed baby showers);
Baby shower potluck
A menu of the parents' favorite foods.
Here is another great resource for baby shower food ideas that will wow your guests.
If the new mom is on a restricted diet during her pregnancy, don't forget to include something she can eat, too!
Don't forget the baby shower punch and refreshments. Baby shower punch is a tradition and lots of guests will expect it.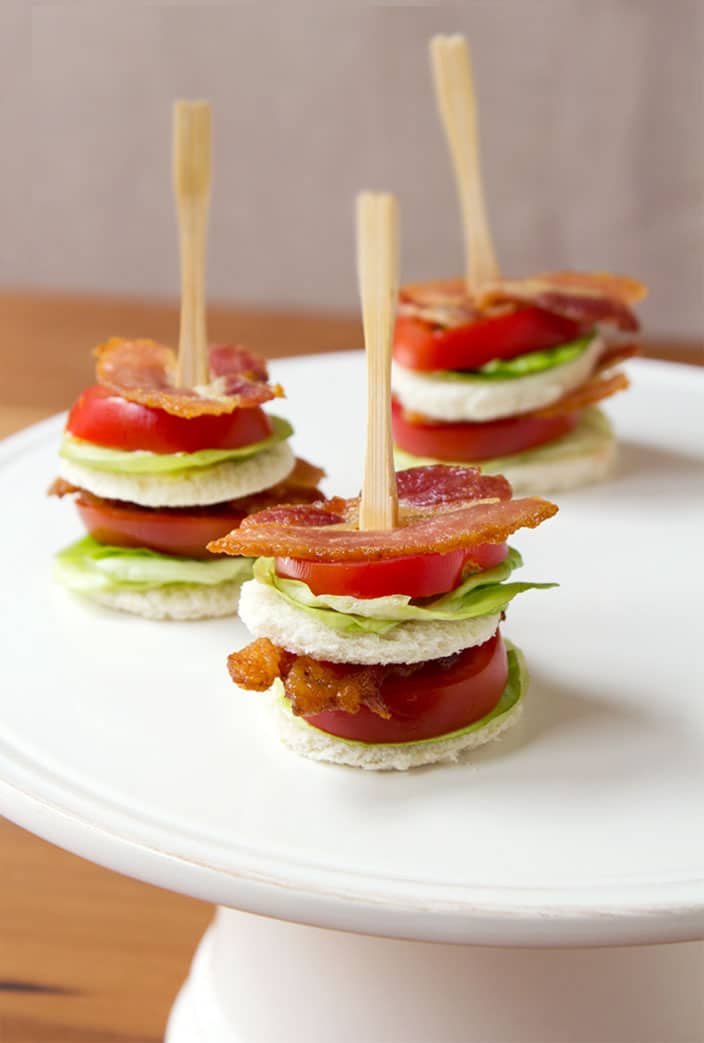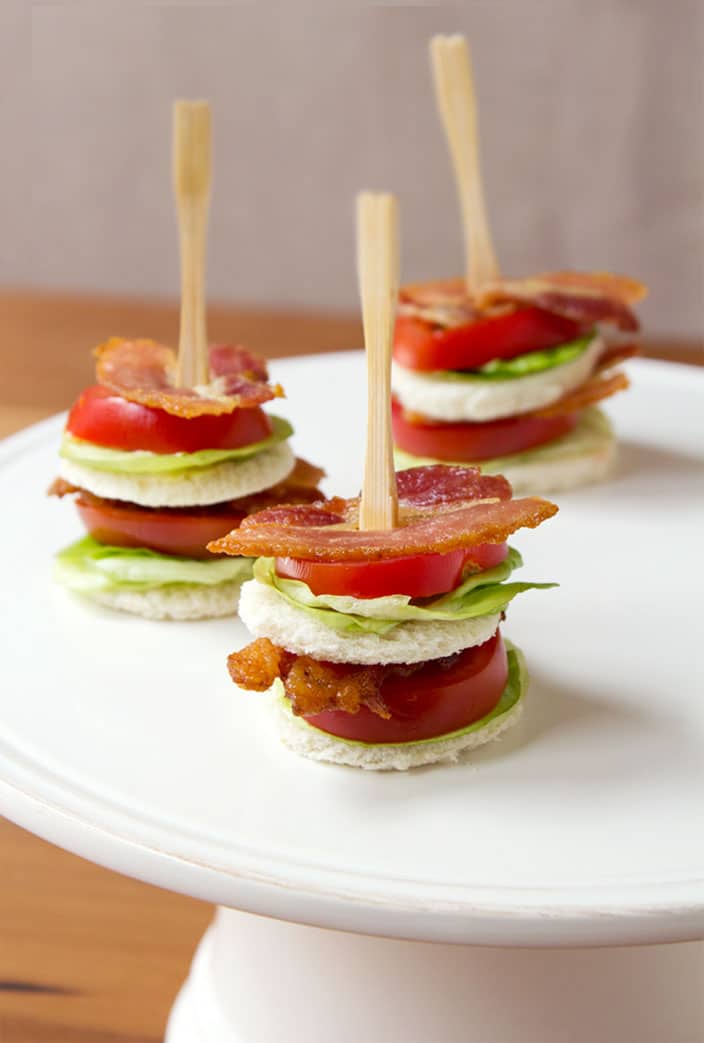 Always Make Your Guests Feel Comfortable And Happy.
Here are just a few tips to help your baby shower guests feel comfortable:
If you are able to do so, greet the baby shower guests at the door and offer them a drink right away. Or, if you've set up a baby shower punch and refreshments table, invite them to help themselves.
If people don't know one another, introduce them to other guests and start them off on a conversation.
Do pay attention to the lighting and temperature in the room and adjust it accordingly.
If you are hosting the baby shower outdoors, be sure to have sunscreen available. Or, if it's night time and it's a little cool outside, have blankets and shawls available.
When you are comfortable, your guests will feel comfortable. As such, do as much of the baby shower planning ahead of the baby shower. This will keep your stress levels down and allow you to enjoy the shower along with the guests.
Don't plan a meal that will have you spending the entire time in the kitchen. Sure, people love good food, but no one wants to see a busy, stressed out host.
If you are hosting an informal baby shower and you are unsure about whether there will be enough room for everyone to sit, throw out some pillows for people to sit on. This will make people feel more relaxed and you'll get extra seats.
Finally, good food, good company, and great baby shower games/ activities are wonderful. But, making people feel involved in a whole process may lead to the baby shower being a memorable experience for them. (Not coincidentally, asking the guests for input in the baby shower takes some of the hosting load off of you!)
When guests are more involved, they feel more vested in the success of your baby shower. Having them get involved also helps to break the ice. Think about ways for people to be involved, without "putting them to work." One idea could be to have them pick out music.
Prepare Beautiful Baby Shower Decorations
A baby shower is a celebration of a new life and your decor will set the scene.
Baby shower decorations can be as simple or elaborate as the mommy-to-be likes. As the baby shower host, it is your job to give her what she desires.
Your baby shower decorations will get people in a party mood. If people can see that you've put time and effort and thought into the decorations, it tells them that this baby shower is a big deal. This new life is important to celebrate in a big way. But, don't misunderstand "time and effort and thought" with an unlimited budget, because as you can see from the example below – you could easily put together a beautifully decorated baby shower with a tight budget.

Decorating for your baby shower depends on a number of factors:
Your budget;
When the baby is coming, (what time of year);
Whether you're having the party indoors or outdoors;
Whether the new mom knows baby's sex or whether it will be a gender reveal party;
Mom's personal preferences. Some new moms don't want to restrict decorations to the traditional 'pink for girls and blue for boys';
Mom's preferred theme.
There are plenty of themes you can go with for baby shower decorations. Here is a great resource for TONS of baby shower decoration ideas.
Then apart from choosing a theme, there are tons of wonderful ideas that you could implement to make your baby shower extra special. Here are just a few:
You can decorate to honor baby's parents' cultural heritage;
Decorate to match the season and weather;
Decorate with pictures of the new parents or baby's ultrasound photos. This makes the baby shower more personalized.
Use baby clothes to decorate;

Baby shower balloons are cheap but powerful for creating beautiful baby shower decorations;
DIY tassel garland can make baby shower decorations quite lovely;
Diaper cakes are very decorative and useful too;
DIY paper lanterns can make a big statement;
Baby shower umbrellas can be a spectacular accent to any baby shower decor.
Create Fun Memories
Baby showers are all about marking the transition from pregnancy to parenthood, but they're also a great opportunity to make personal mementos of the occasion for parents and child to treasure together.
There are several things you can do to preserve this momentous day.
Have the guests sign a baby shower guest book; Or
Frame one of the ultrasound images, and have guests sign it;
Or instead of a traditional baby shower guest book, get a baby shower fingerprint canvas. Here is a woodland themed canvas, which is really popular right now – not to mention, adorable!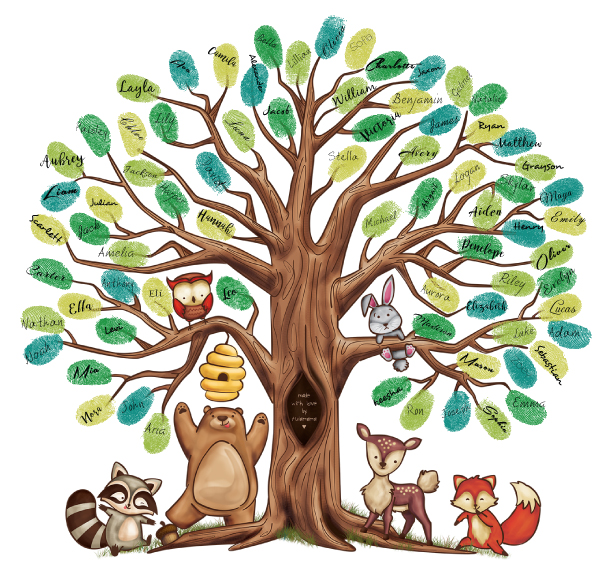 This is a great idea because unlike a book that goes onto a bookshelf, a canvas can be hung to decorate the nursery. It will be like a memory book that can be enjoyed all the time. Seeing their fingerprints on the canvas is a lot of fun too! 

Disposable cameras could be placed around the room so that anyone could take random photos of the event as it unfolds;
You could appoint a photo-taker or two to take photos from their smartphones;
Instead of buying a memory book and having guests sign in them, you can involve your guests in making a memory book to record baby's milestones in, or a time capsule to open on one of baby's later birthdays.
Decorate white baby bibs and onesies. This is another popular baby shower activity. All you will need are the white bibs or onesies, and fabric markers or fabric paint. For guests who are not very artistic, you could use baby stencils or letter stamps. If the baby shower is for a baby girl, included headbands, too.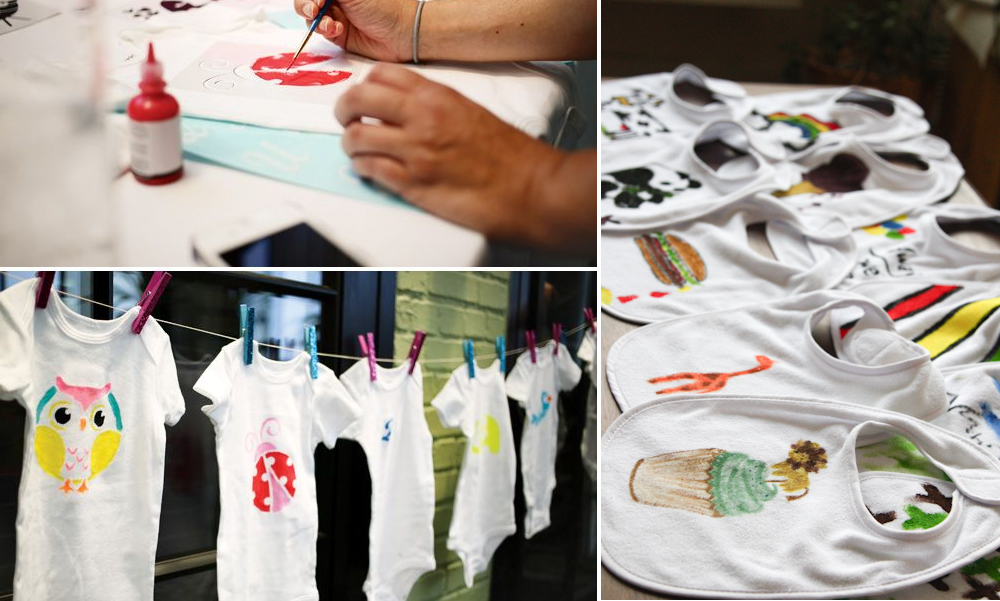 Offer Baby Shower Favors Your Guests Will Use And Appreciate
It's a great idea at any party to send your guests home with their own little present for showing up, and a baby shower is no exception.  Favor bundles are a wonderful way to stand out as a baby shower host and keep the party in your guests' minds when it's time to go home.
So often, people get favors that (quite honestly) are thrown in the trash or left in the car – only to be forgotten.
Offering useful baby shower favors don't need to be expensive either. There are several cheap baby shower favors that guests will appreciate, like cookies, lip balm, nail polish, DIY sugar scrubs, popcorn, tea, a treat bag… the list goes on and on. Here is a great resource for picking baby shower that your guests will love and appreciate.

Plan Baby Shower Games & Activities That People Will Actually Enjoy
Playing baby shower games or doing activities, is a tradition. It's what everyone has always done, and continue to do. But, baby shower games have gotten a bad rap over the years because traditional baby shower games tend to be a bit boring. However, they don't need to be. Things have changed a lot over the years and now, you are spoilt for choice on baby shower games that don't suck.

If you're worried about your guests getting bored, simply eliminate the games you don't want.
When it comes to baby shower games and activities, the trick is to engage your guests with games that everyone wants to play.
Baby shower games are a great way to help break the ice, especially if your guests don't all know each other.  If you are concerned about breaking the ice, you could put the baby shower invitations to good use by incorporating them into the games you have planned.  For example, if you asked your guests to RSVP with their own baby photos, set those up without labels and have your other guests guess who is who. Read much more on how to set this up, at guess the baby picture, game.

There are several fun baby shower games to choose from. The games you choose will depend on the type of baby shower you have – indoor or outdoor,  fun and casual, or formal, coed baby shower or ladies? Here is a great resource to help you pick out the perfect baby shower games.
Not really into baby shower games? Here is a great resource for baby shower activities – only.
Planning a baby shower? Here are a few helpful resources:
So you were looking for tips on "how to plan a baby shower." I hope these tips are valuable. I also hope they are the making of the perfect baby shower planning checklist – good luck!
If I've missed any important tips, please let me know in the comments. I'll be happy to add them. I personally think that having a memorable baby shower is a great way to start your journey into parenthood so I want to offer valuable advice to any new mom-to-be.